style tips
PERSONAL EMBELLISHMENTS: WHAT'S YOURS?
See what fall trend fits your personality
September 11, 2020
Everything's in the details, and these ones add a personal touch. For any mood and any day, change up your look with right-now details that make you feel like you. With so many new fall styles to choose from, there's one of each in these fall trends that's sure to call your name.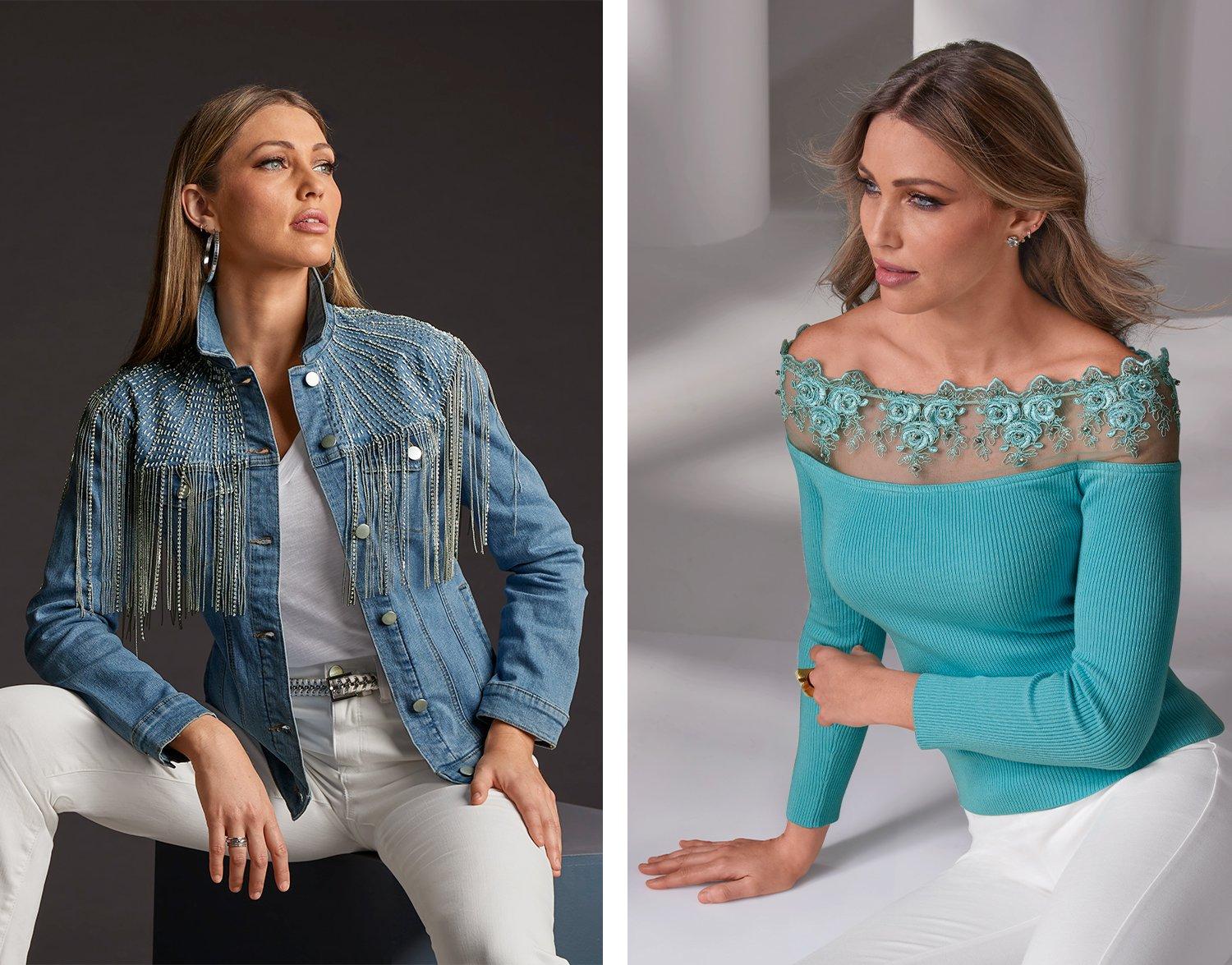 Click "+" to get the look
MODERN PEARLS: For those who love the classics
Pearls are truly timeless and can be worn at any age—and our fall collection proves it. Whether you prefer to keep things simple with pearl accessories or make pearl embellishments part of the outfit itself, these trending fall styles are the ideal mix of contemporary and classic. Make a statement with of-the-moment pearl embellished jeans or go for a more subtle approach with a pearl-buttoned top or a belt with pearl embellishment.
SHEER MESH: When you like a little mystery
Sheer mesh details can give you the best of both worlds, depending on the style. If you're looking for modern edge, see-through details can certainly do the trick. But sheer details can also lend your look a sexy sophistication that's alluring yet refined. We love adding feminine touches like lace and floral accents to our sheer styles and using them to highlight and flatter the décolletage or arms. From dresses to tops, these ones look great at any age.
SPARKLE & SHINE: The ultimate attention-getters
Whether you want the spotlight or a supporting role, a little sparkle goes a long way. And while attention-getting doesn't have to mean loud, it can certainly mean bold and confident. A sequin dress is a party go-to that will never go out of style, but if you want to keep things more low-fi, go for sparkling accessories like rhinestone earrings. To really take classic styles up a notch, we love adding a bit of bling to an iconic denim jacket or suede boots to make them stand out from your everyday routine.