Style Tips
Resort Fabulous
A glamorous pre-spring escape via fashion—what's your resort style?
December 30, 2021
At last! That wonderfully chic and magical timeframe the fashion world escapes via style… fresh new looks come to life brimming with bright, gorgeous punched up pastel color and season-celebrating silhouettes that evoke a desire for a gorgeous getaway. Daydreamy prints mingle with exotic island time varieties. Think lush, vibrant tropical botanicals. Some may be lucky enough to book post-hectic-holiday-season jaunts at cool resort hideaways, while some of us may just dream about such and dress for it. Either way, we've got you outfitted.
POP QUIZ: WHAT'S YOUR RESORT STYLE?
Close your eyes, imagine that perfect resort escape, then rest easy; we've got you outfitted. Which resort fabulous style sounds like you?
A. SEASIDE VILLA RESORT
Free-spirited and sexy statement style; the brighter, the better. Long lazy days looking chic by the sea, relaxing by the pool, having dinner al fresco. Nothing else planned besides looking absolutely stunning…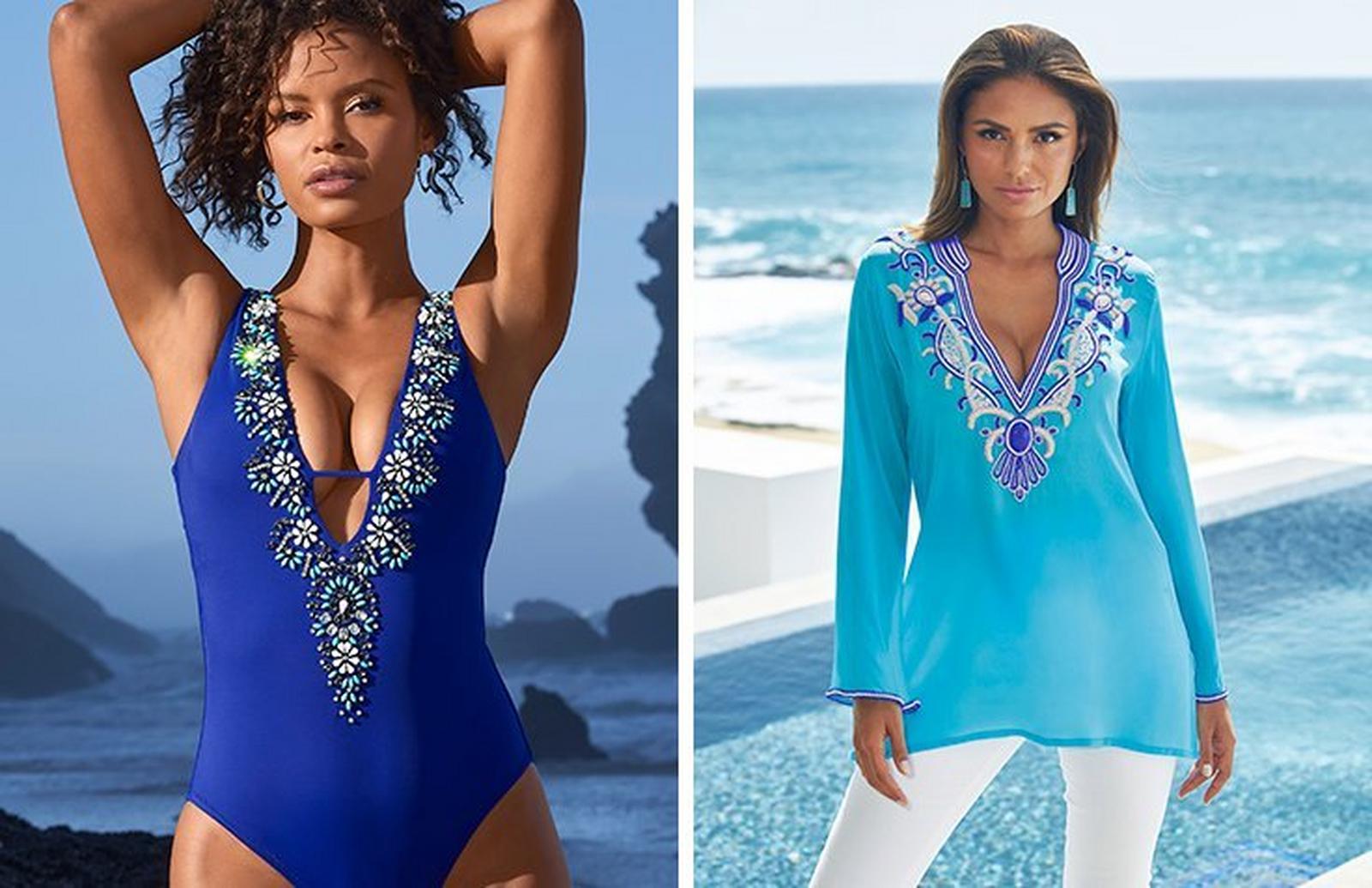 Click each item to get the look
B. EXOTIC TULUM RESORT
Casually cool bohemian vibes are your go-to. You'll do a little exploring and shopping off the grid. Indulge in the local cuisine. Then chill by the pool and sip fresh margaritas until sunset. There may be dancing to a brilliant mariachi band in your future too!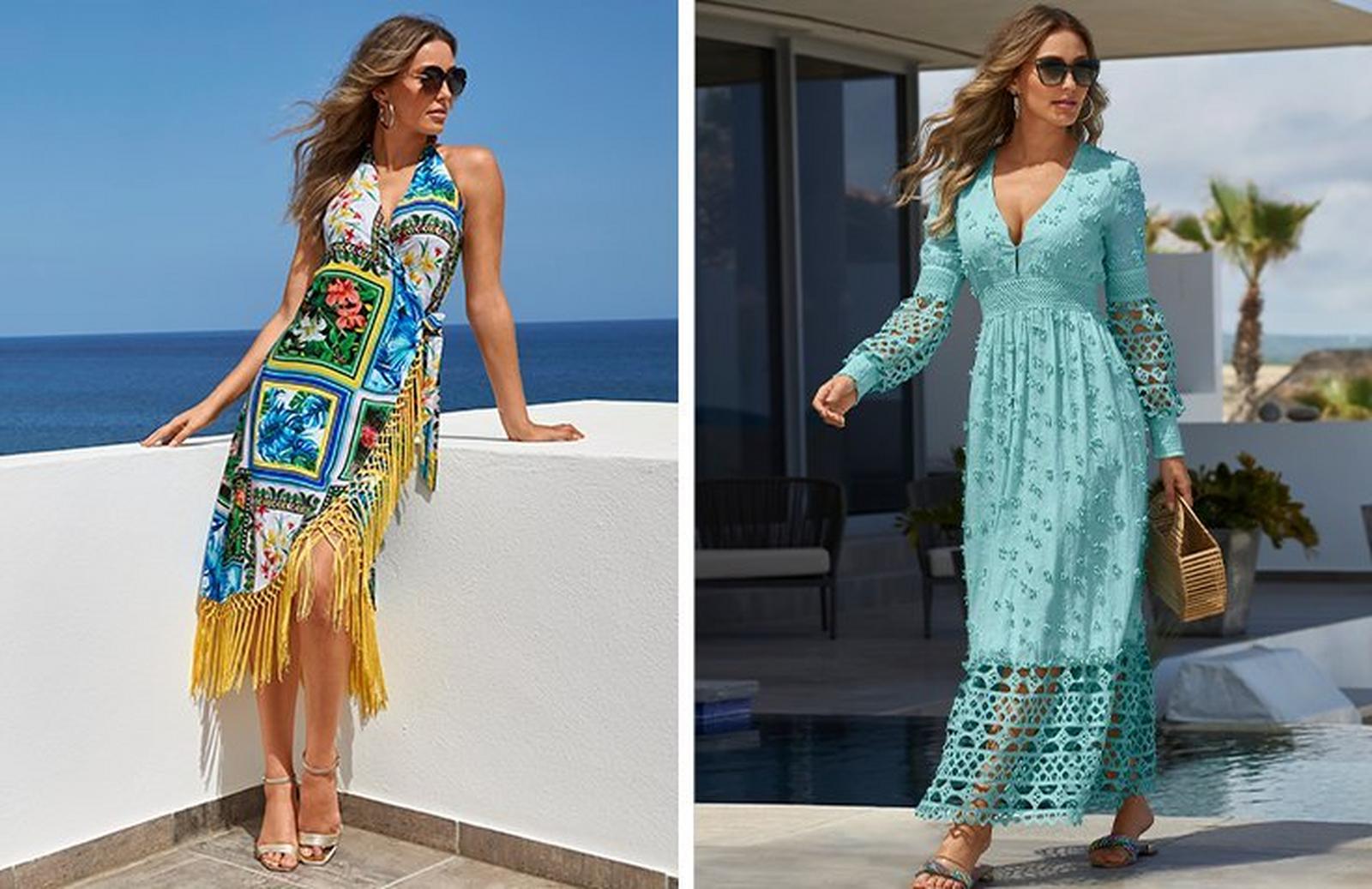 Click the "+" to get the look
C. POSH SPA RESORT
Polished and sophisticated head-to-stylish-toe, from the moment you arrive until your dramatic departure. With your spa day sorted, sunrise yoga booked, and dinner at the most exquisite establishment on the property...looking luxe from dawn until dusk.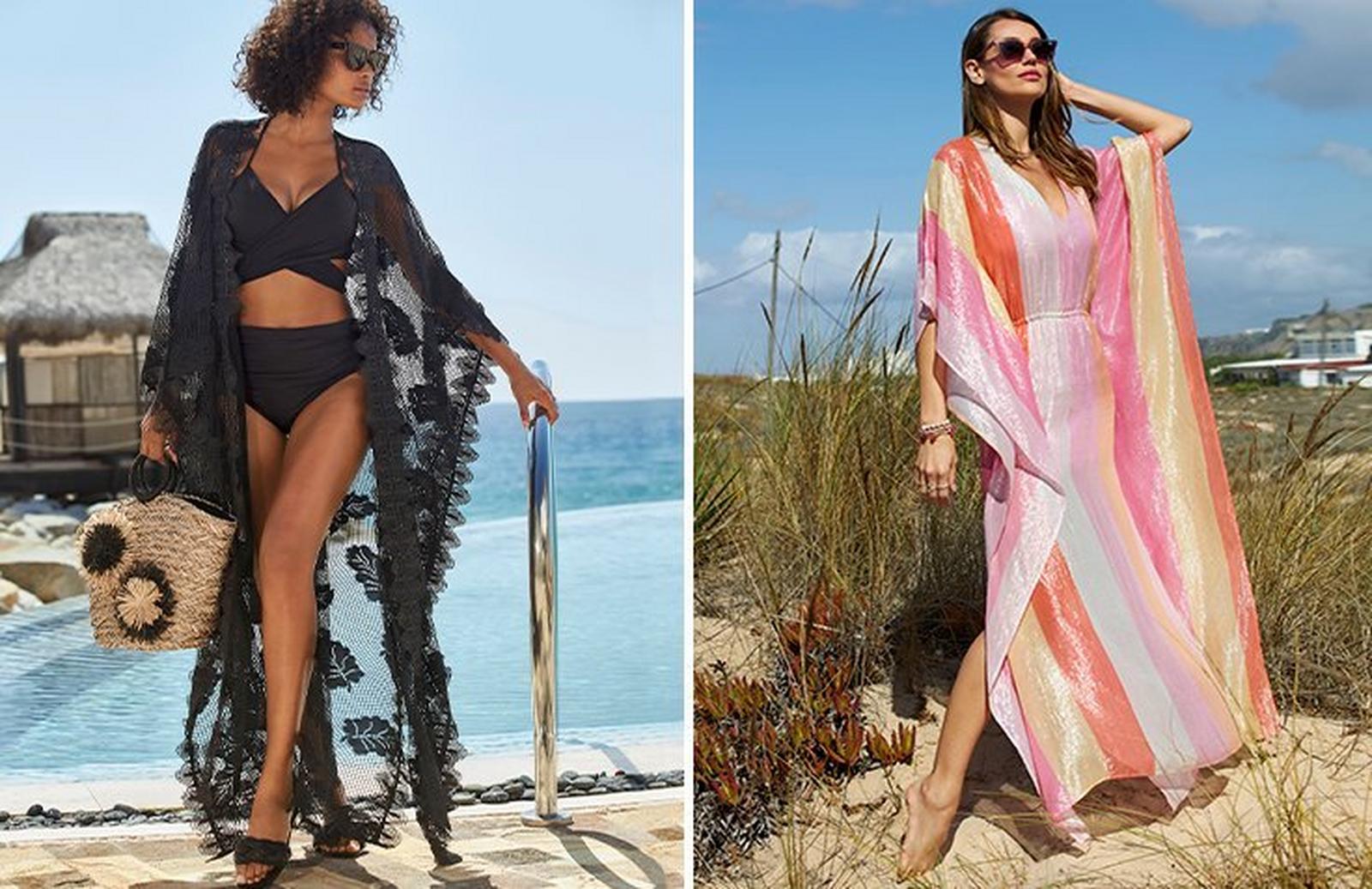 Click the "+" to get the look
The moral of the story: Sometimes just the thought of a glam get away and a fresh new resort wardrobe are all you need. We'll choose all of the above.