PACKING FOR VACATION
The "It List" for a Stylish Getaway
PACK VERSATILE PIECES
We all like to travel lightly, don't we? There's less hauling and less costs if your airline charges for bags. So, to make your vacation wardrobe work smarter for you, consider the following list of items for your next tropical getaway or summer vacation.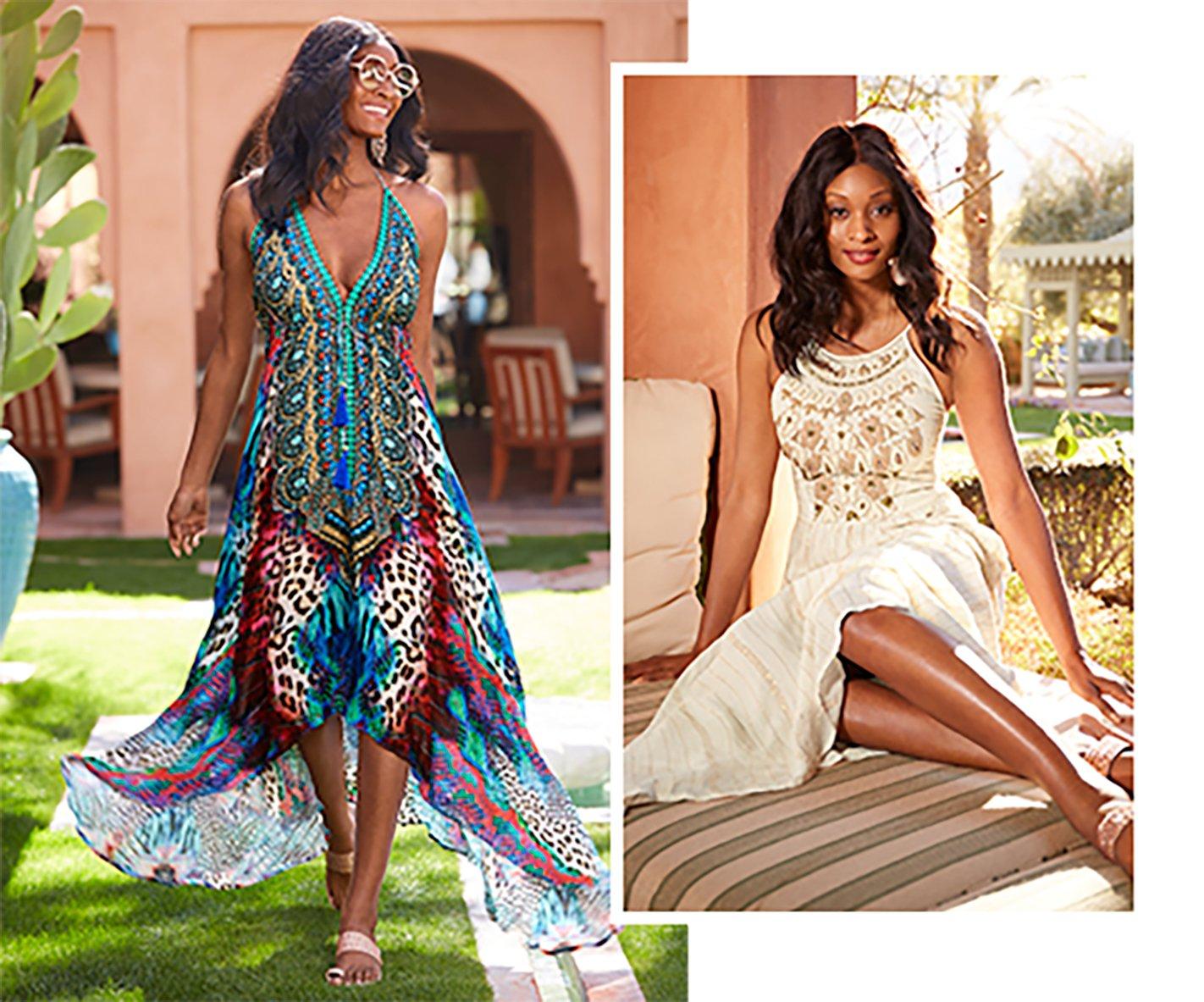 A Magnificent Maxi
Find a maxi dress with style that looks amazing when worn alone but can also double as a swim cover-up. When on island time, you never know when you're going to go from the sand to shore or from the pool to cocktails, however, you can cover up in a maxi and look stylish without missing a beat.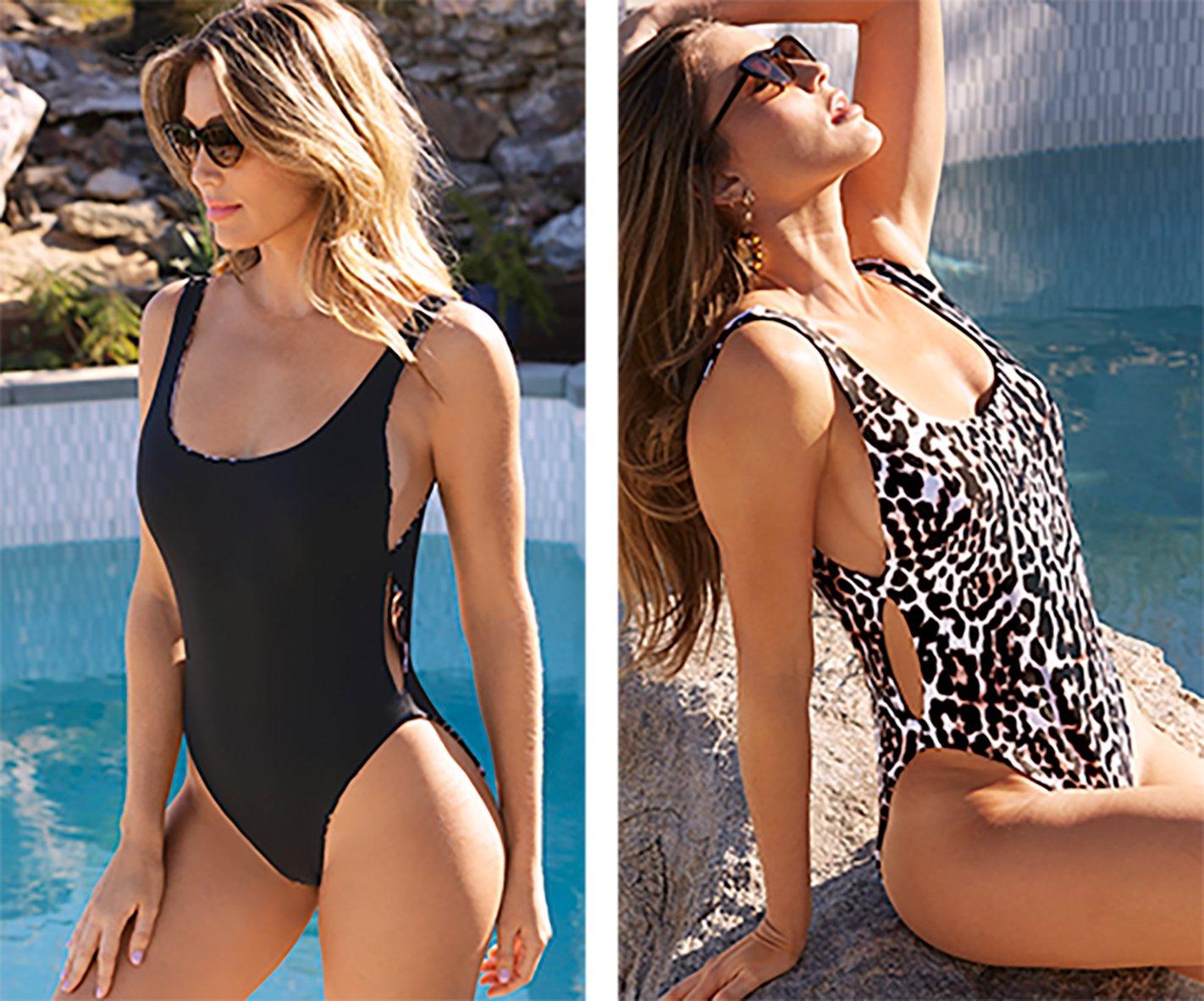 2 Swimsuits in 1
If you bring reversible swimsuits along on your trip, you'll instantly double your looks with less to pack. Boston Proper® offers exclusive styles that reverse from one color to another or to a fashionable print, so you never have to be caught in the same swimsuit two days in a row!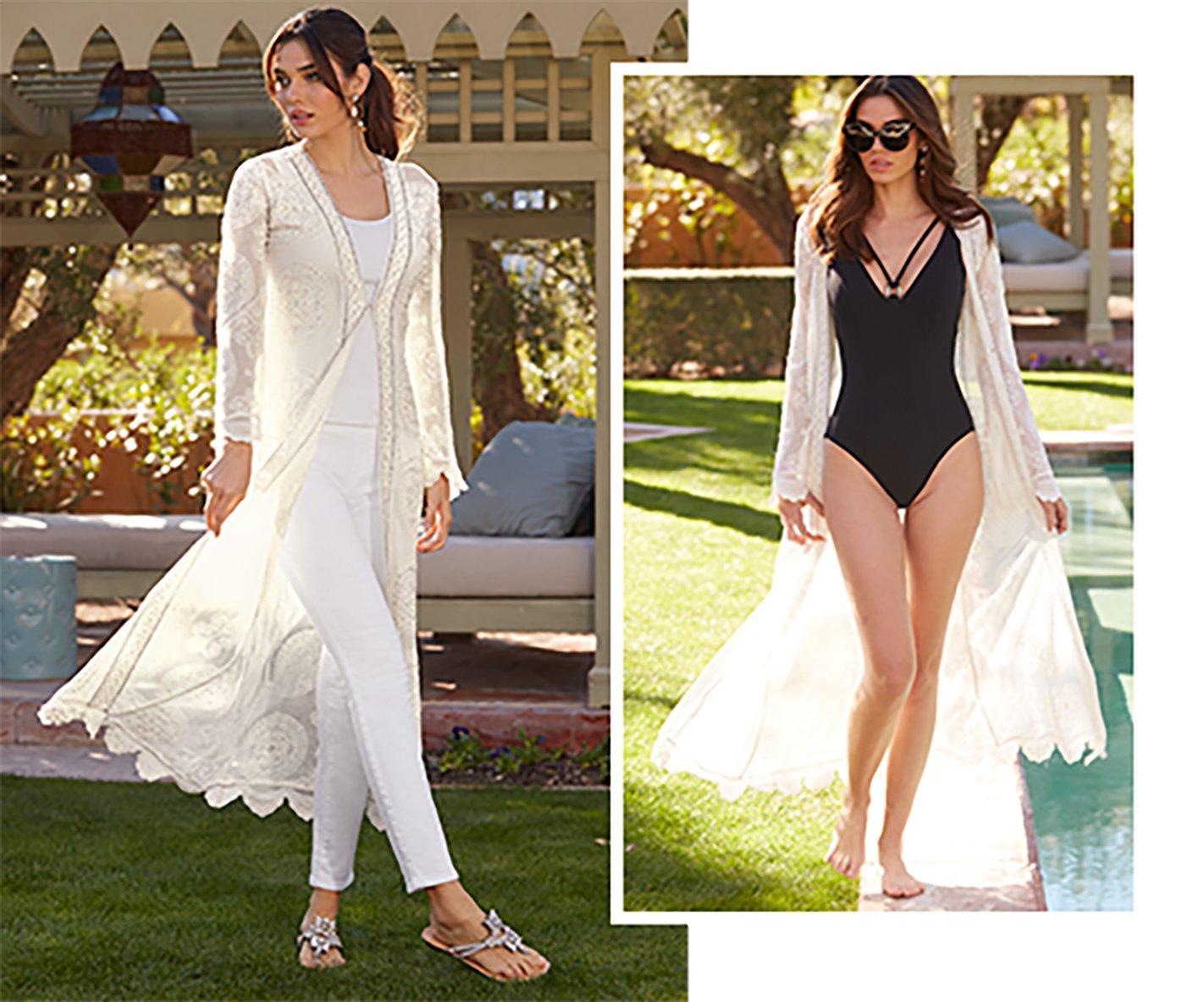 Duster Dexterity
A duster can be the most sensible item for vacation packing; not only would you want to take one along for chic style and extra warmth, a duster creates different looks over a bathing suit, with a casual day outfit or as part of your dressy night outfit.
---
COMFORTABLE, ONE-PIECE STYLING
When thinking about packing vacation clothes, ease and comfort are two things you should strive for. Fill your days and nights of rest and relaxation with styles that make dressing effortless, and you look stunning.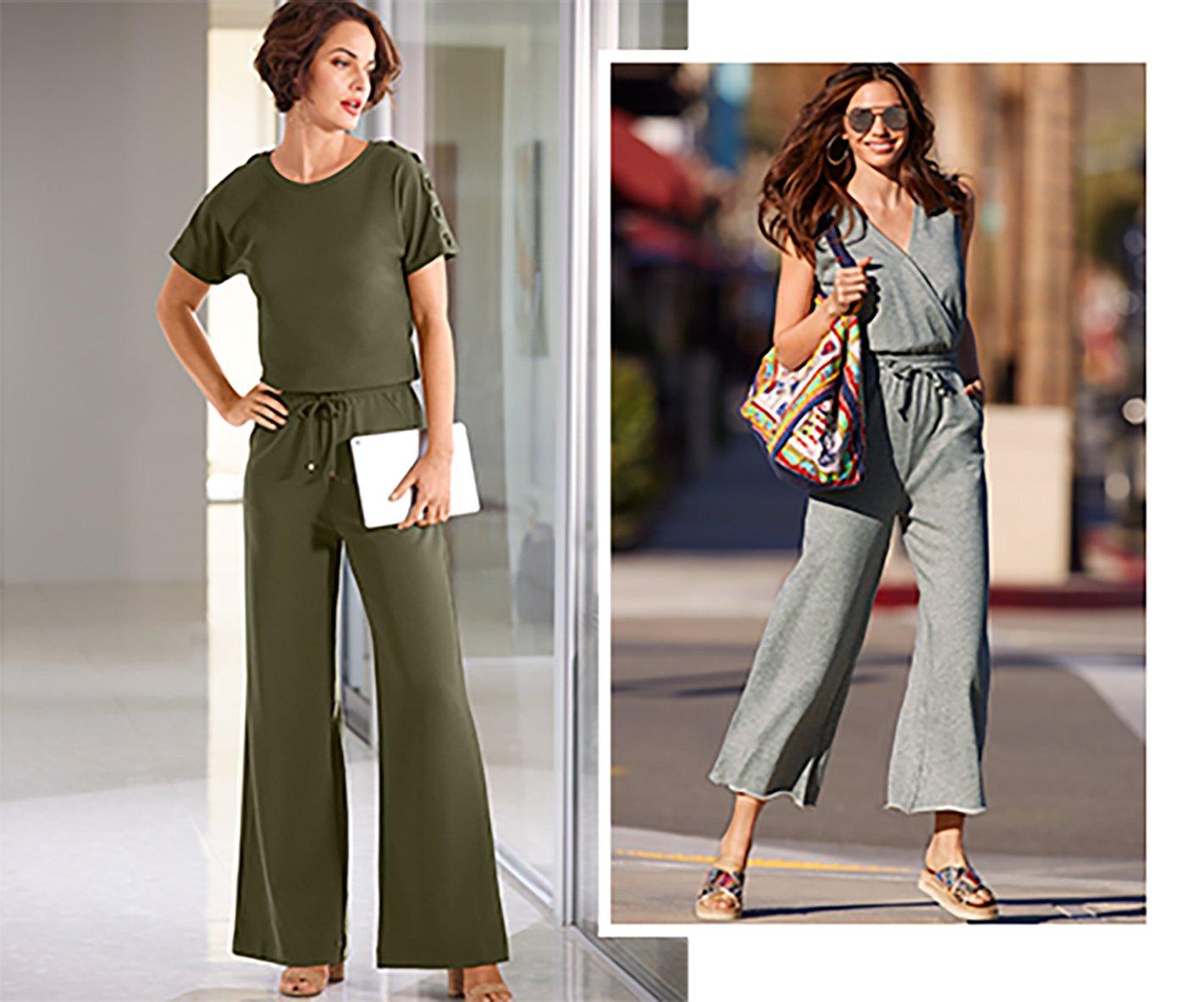 Jumpsuit Savvy
The best way to keep up on savvy style while vacationing is with a jumpsuit. It is a complete outfit in one easy, comfortable piece and can be worn with relaxed sophistication. With many styles to choose from, jumpsuits are perfect for casual or dressy vacation plans.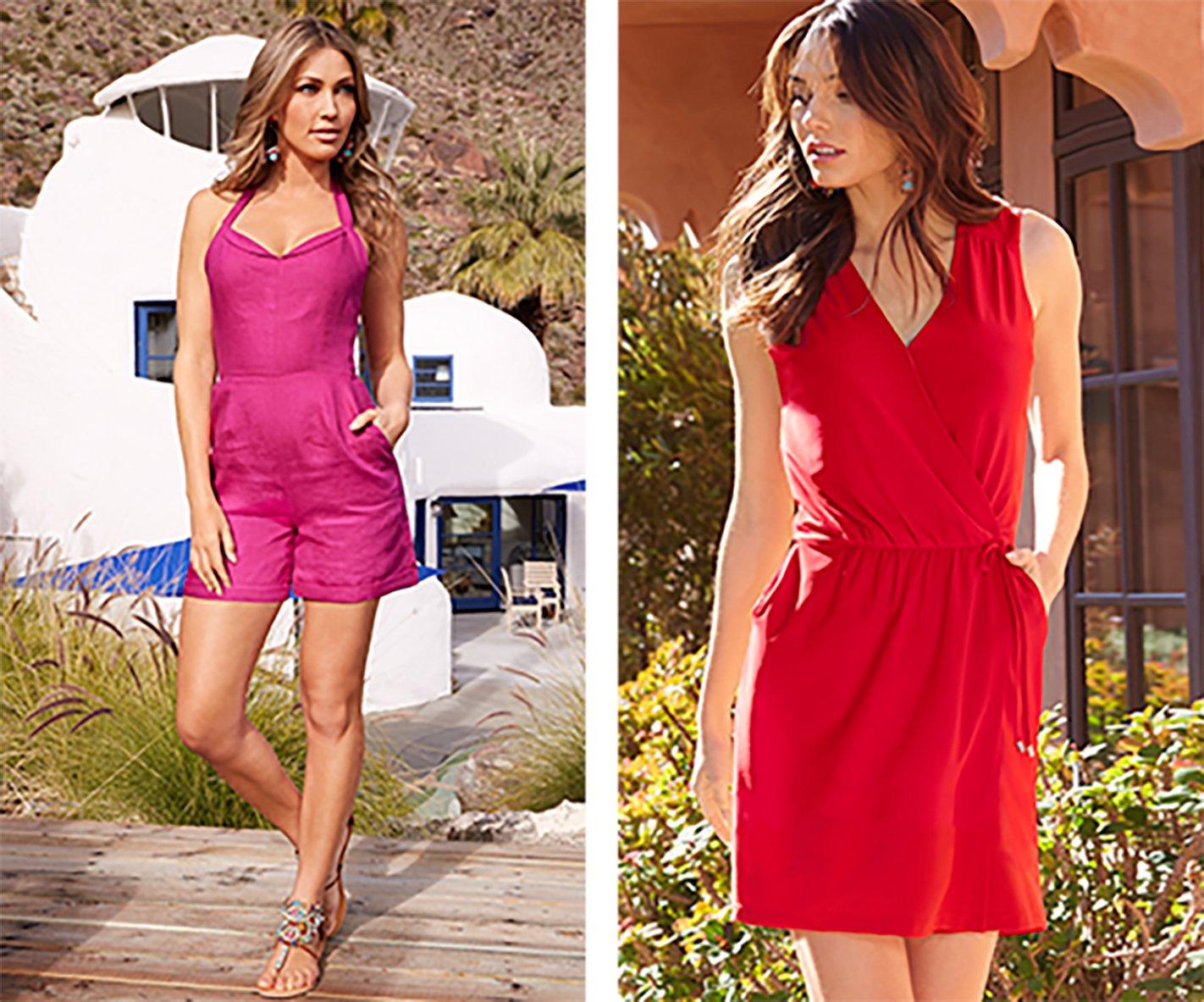 Romp in Style
Like the jumpsuit, rompers offer similar comfort and versatility of styles. With their shorter length, rompers are ideal for tropical destinations, plus they show off your legs!
---
HANG LOOSE IN STYLE
Light, loose, flowing pieces are always elegant in a warm island breeze, and the easy fit makes balmy weather negligible. Some of our favorite looks to pack are right on trend with the latest travel and resort fashions.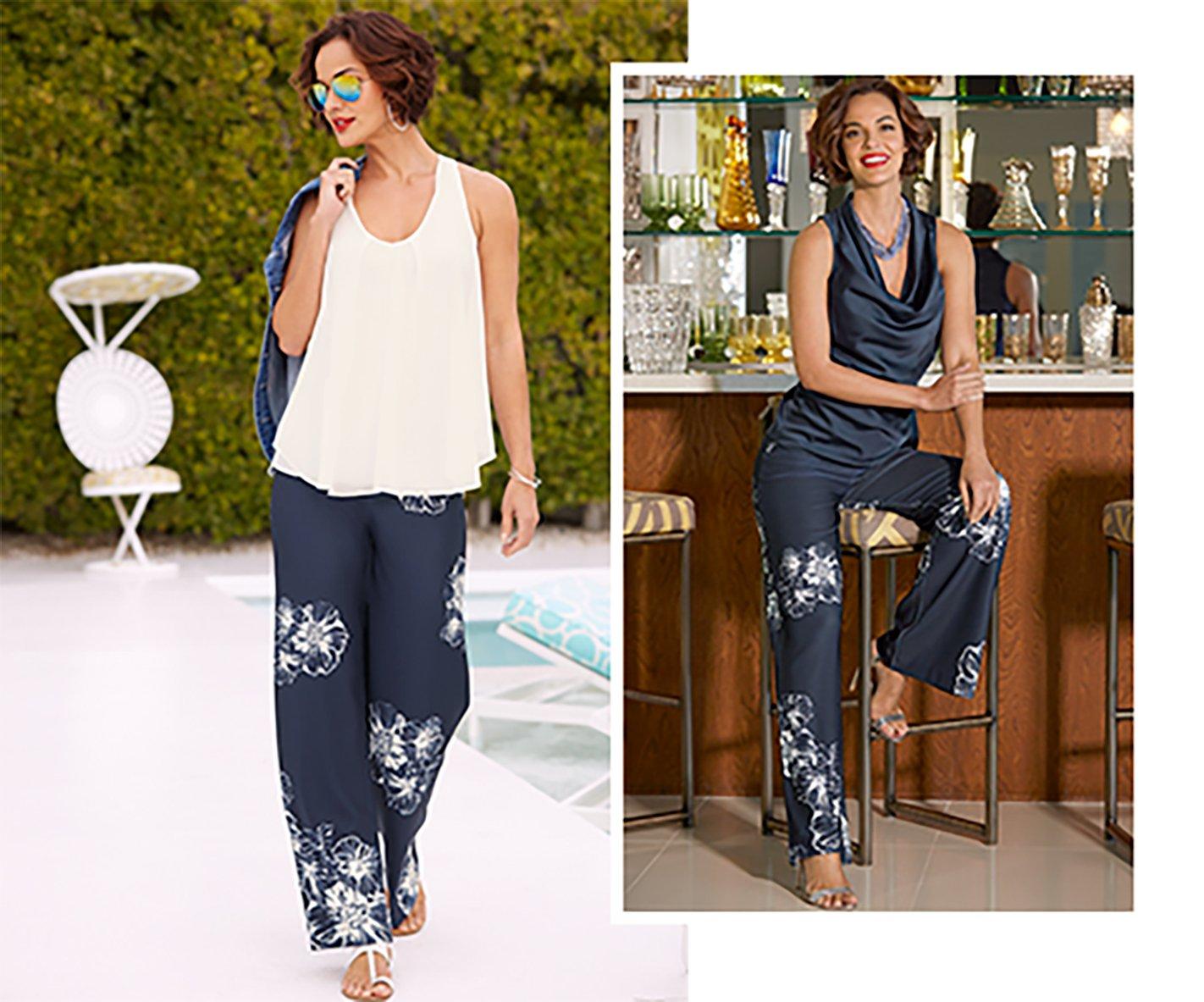 Palazzo Panache
Whether drawstring, pull-on or zip closure, the palazzo pant is a versatile bottom to dress up or down. The wide leg provides cool comfort in a chic, easy look and can be worn with a variety of different tops you're taking along.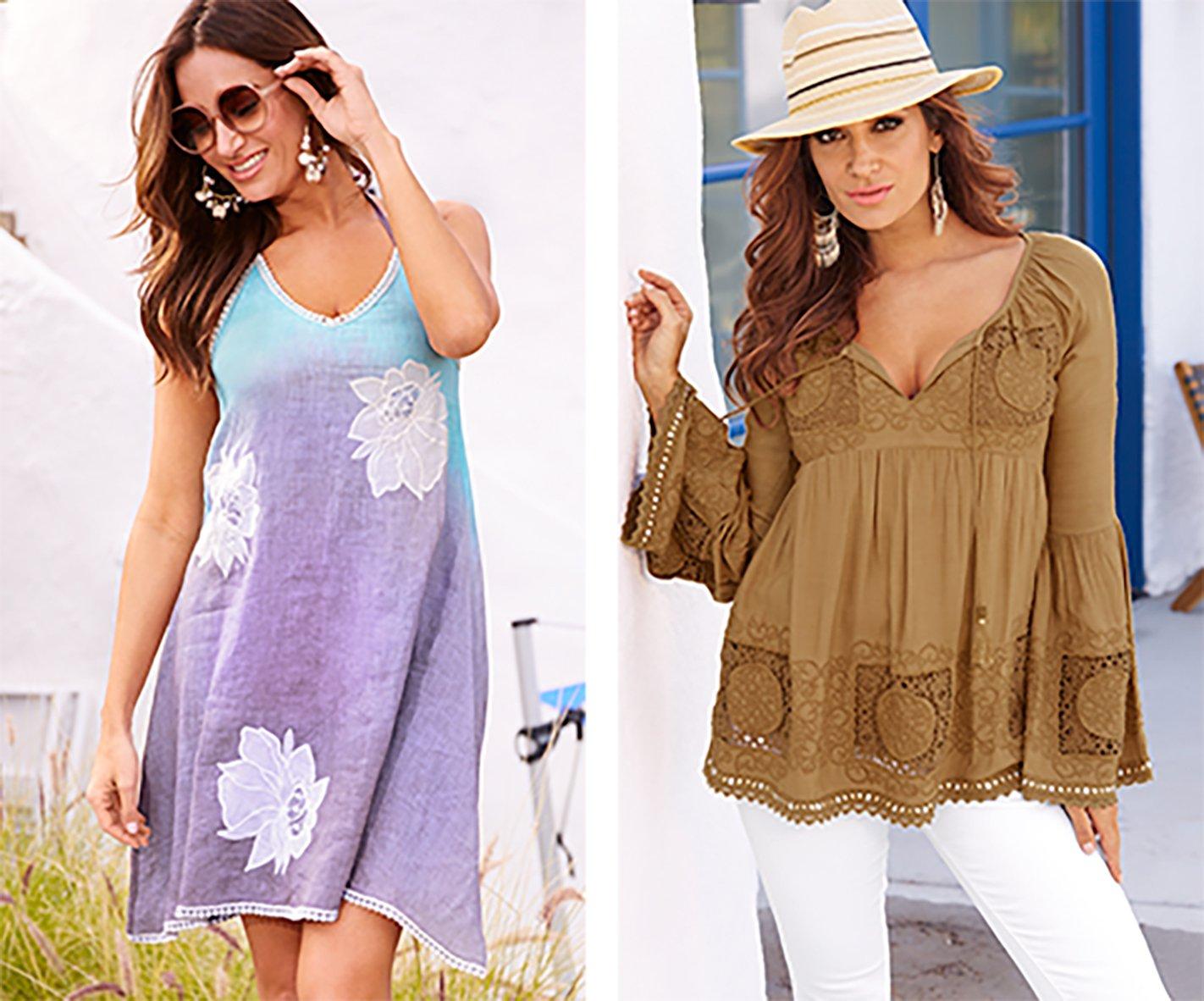 Billowy Boho
Boho looks are synonymous with relaxed vacation style. Your trip to the tropics would not be complete without a billowy boho outfit to wear on a walk along the beach or dining at an outdoor cafe.
Shop all of the "It List" looks at Boston Proper and start packing for the most stylish vacation ever.