What's Trending
TRENDING NOW –
OUT OF THE BLUE
April 09, 2020
From wanderlust prints to vibrant tie-dye, and a fresh spin on color blocking— blue is fashion's color of the moment and can be found throughout our top styles this season. It is said that the color blue, depending upon the shade, positively affects mood by helping to soothe and calm the mind and stimulate clear thought. The Out of the Blue collection contains styles welcome at this time, offering serenity and tranquility. Below are a few to highlight.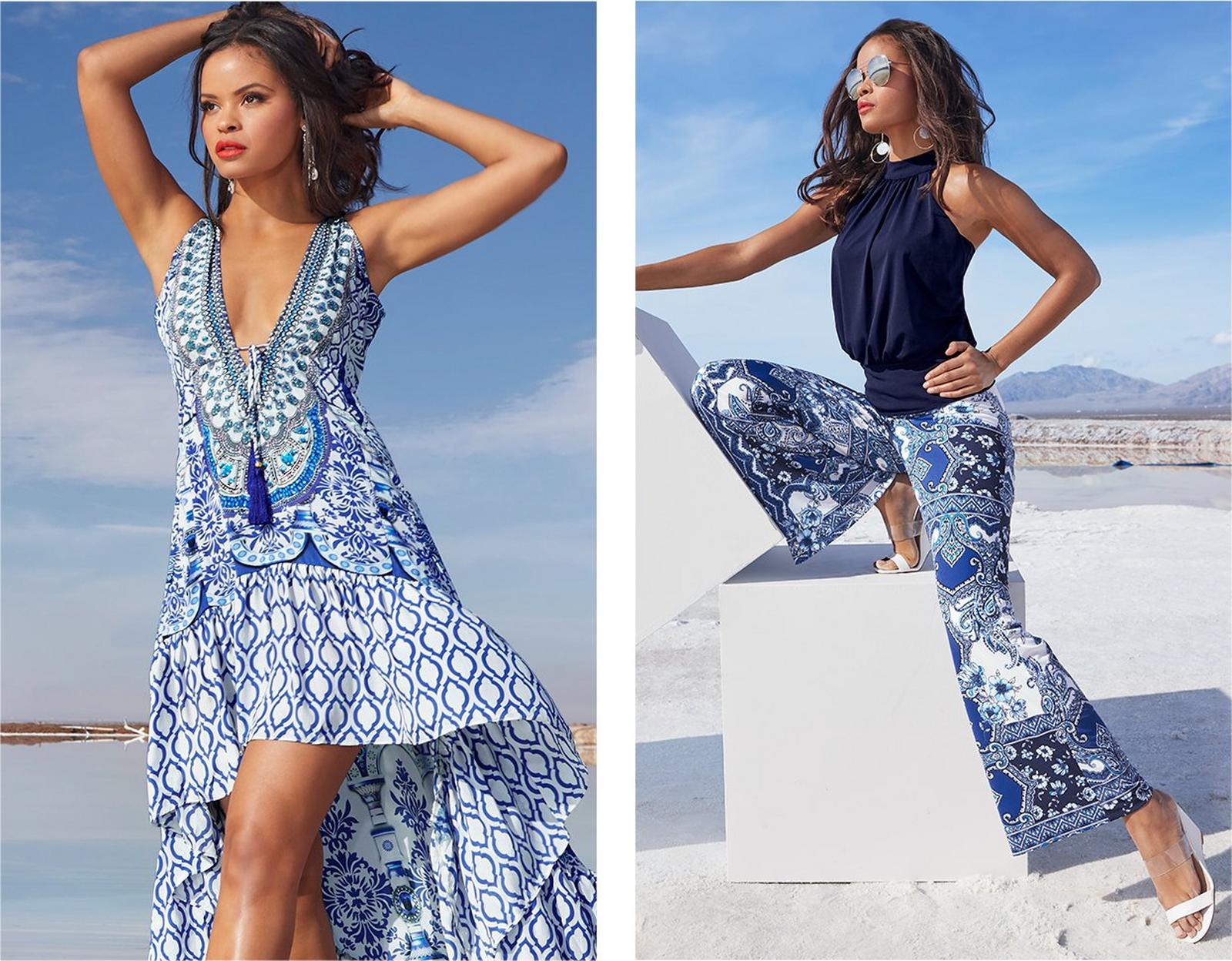 Click "+" to get the look
Porto Prints
Relish the start of summer with intricately detailed Porto-inspired prints. Artful and beautifully designed pieces elevate our latest collection of summer looks, with vivid, uplifting prints swirling paisleys and captivating damasks. Enhancing their appeal, some of these styles ascend higher with the addition of bead and stone embellishments, yet all looks are truly unique.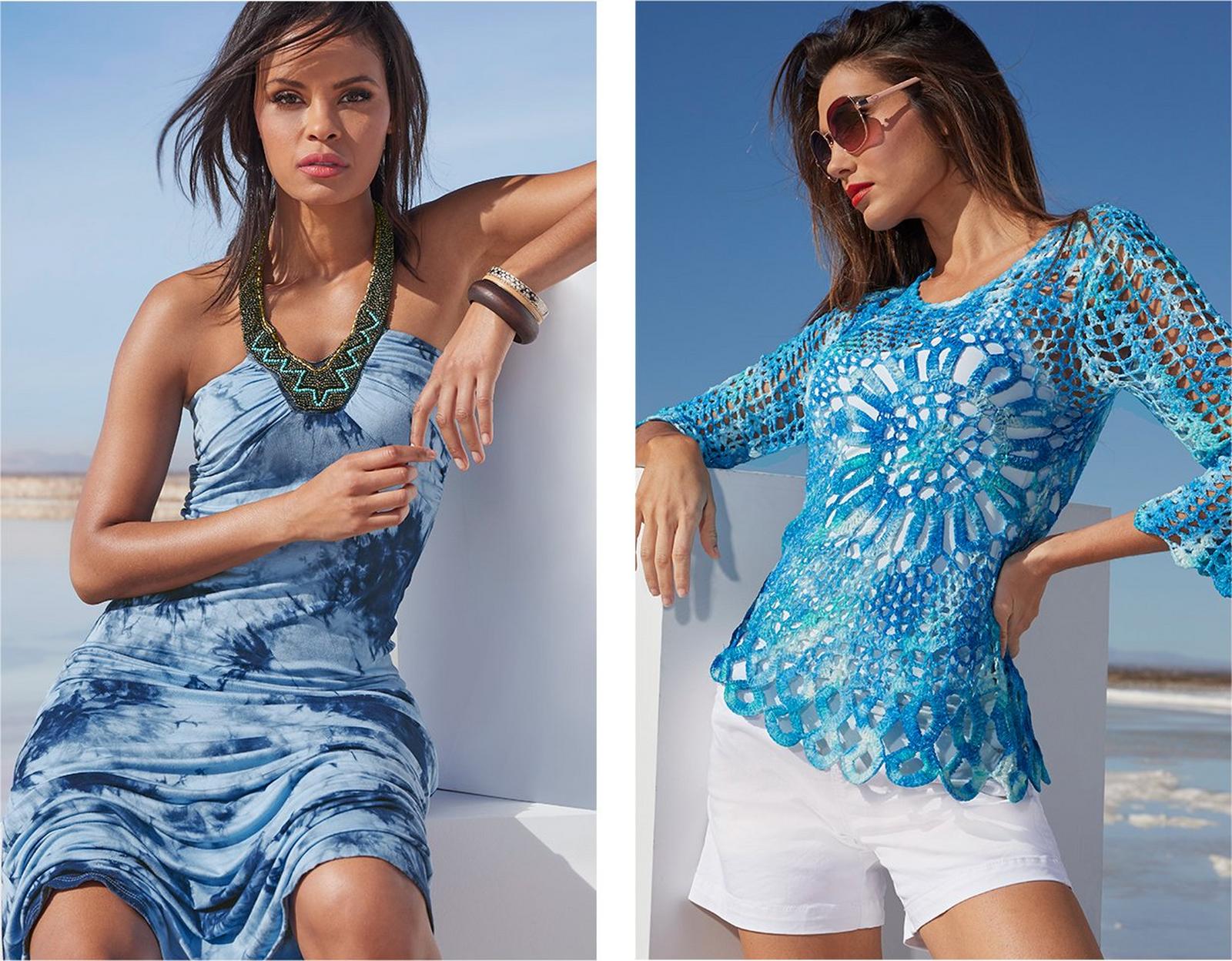 Click "+" to get the look
Iconic Tie-Dye
A boho-chic dress and retro style tops give tie-dye a fresh feel in cool tones of blue. The look conveys a free-spirited approach to style, combined with an airy ease of sophistication created by fine details and luxurious fabrics. From an elegant maxi to must-have tops, tie-dye is the perfect design for carefree summer style.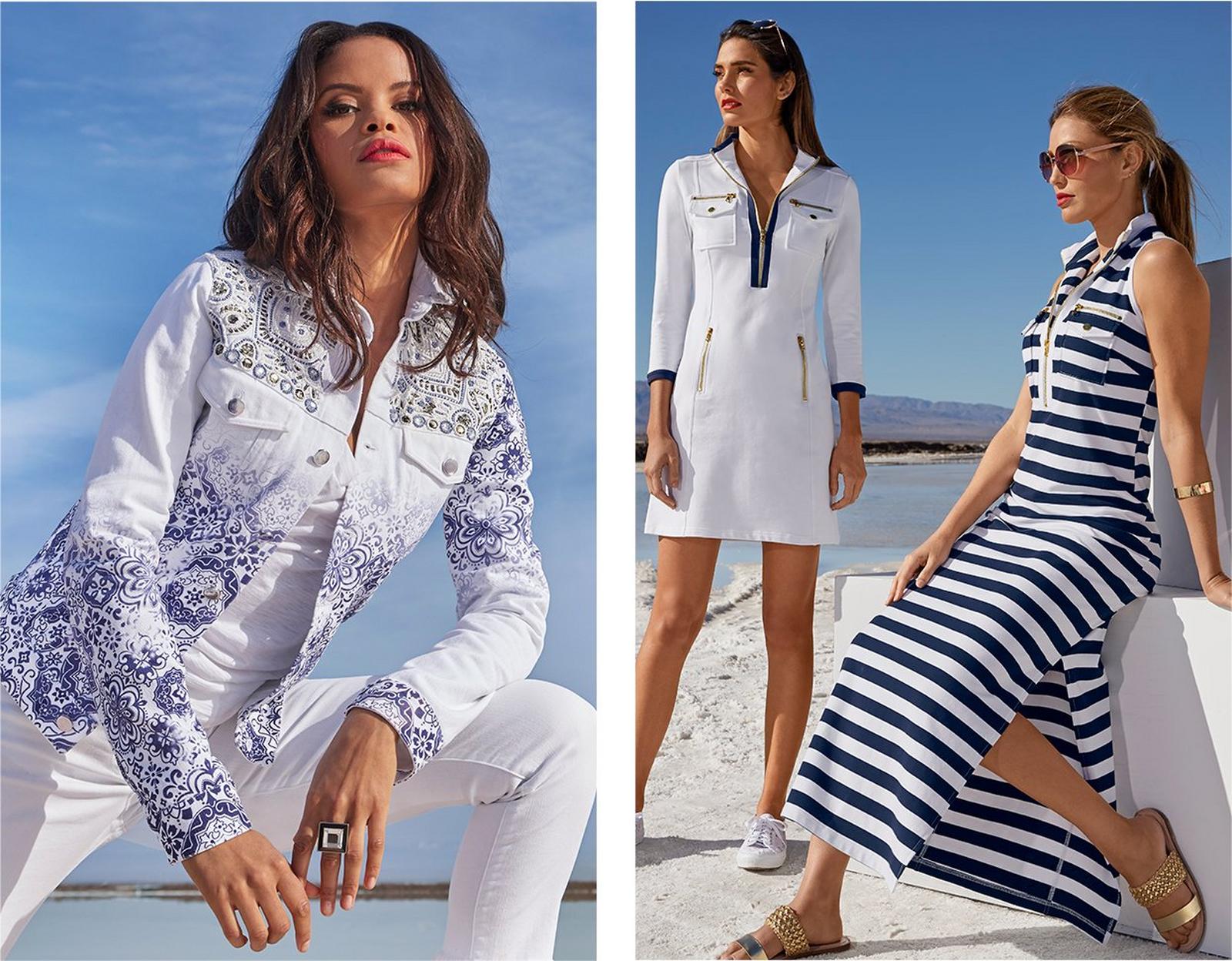 Click "+" to get the look
Covetable Color blocking
Stripes, trims and fading prints are some of the different forms of color blocking detail featured in the latest looks for summer. Classic navy and white creates clean looks and lines in sailor striping and contrasting trims when applied to comfortable and casual sport dresses, while a unique, new color block treatment can be found in the creative fading print design on a summer-perfect jacket. This denim jacket showcases one-of-a-kind style, combining color blocking and studded embellishments.