style tips
Top Coats For Winter 2020
Five winter outerwear must-haves that deliver luxe warmth
September 16, 2020
Winter coats and jackets are undoubtedly one of our favorite parts about the season. Not only are they warm and cozy, but they can make your whole outfit. Our collection of outerwear for winter 2020 is our best one yet, offering a wide variety of chic coats with something for every personality and taste. Here are our favorites (and our favorite ways to style them).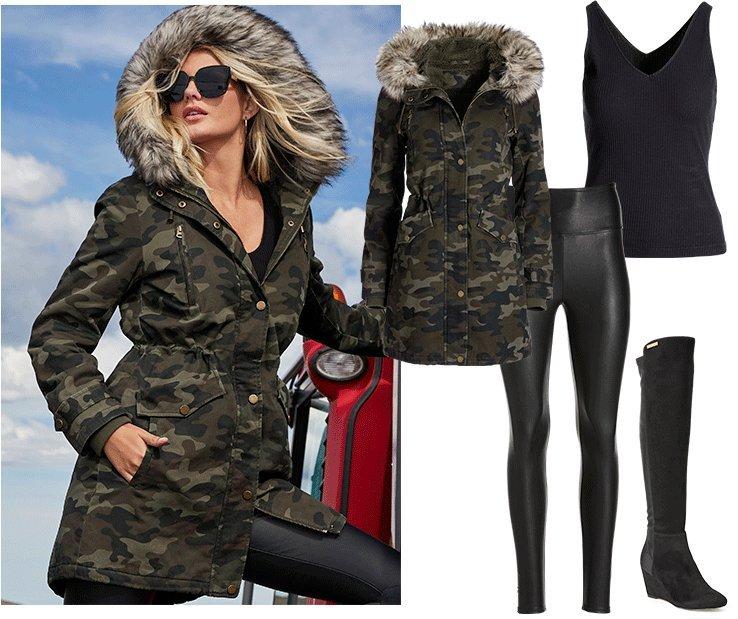 Click "+" to get the look
The Storm Coat
When braving a winter snowscape at home or on holiday, this chic yet practical coat keeps you warm and toasty without that puffy-coat feel. Faux fur trim adds a plush touch to the streamlined, utilitarian style, and camo or leopard print adds a bit of personality. It's our go-to for any ski weekend, and we love it with leggings or jeans.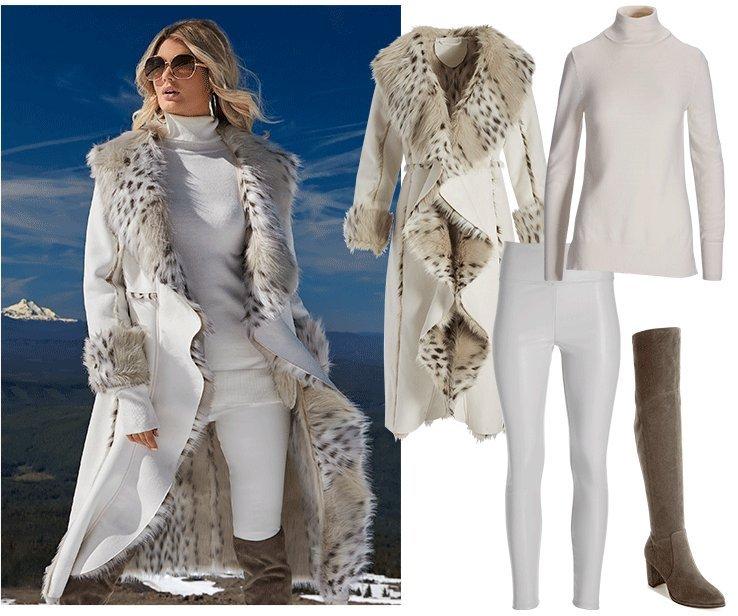 Click "+" to get the look
The Faux Animal Fur Coat
A statement piece in any wardrobe, a faux animal fur coat steps up jeans and a sweater or makes an evening outfit all the more eye-catching. The white and neutral tones of this particular faux fur winter coat make it exceptionally versatile, while the cut makes it less bulky than your average fur coat. What makes this style even more luxurious is the soft feel and sleek look of faux suede that complements the fur.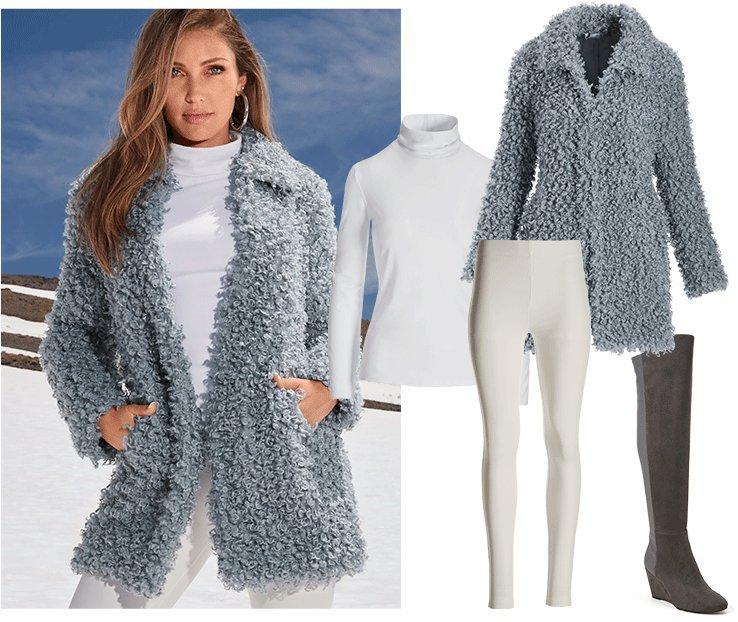 Click "+" to get the look
The Teddy Coat
Teddy coats have been major must-haves as of late, and we're loving our oh-so-soft styles in snowy white and icy blue. This winter outerwear trend is just as cozy as it looks, yet it still has versatility to dress up or down. We love it with an equally cozy sweater and anything from boots to sneakers, as well as a refreshing winter palette of pastel and neutral hues.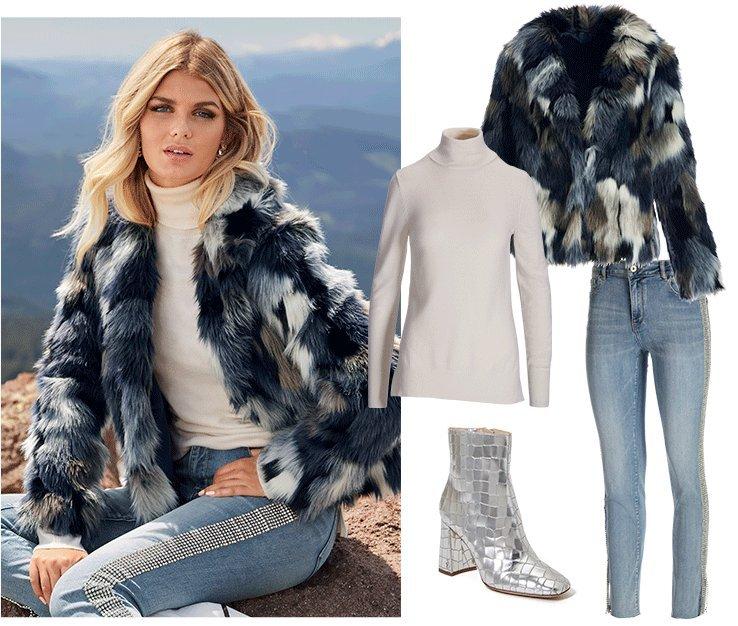 Click "+" to get the look
The Multi-Fur Coat
The faux fur trend is more popular than ever, giving you low-maintenance luxe in so many colors and styles. Our current obsession is our multi-fur coat with a mix of blue and gray tones that are perfect for the winter season. This is a piece that instantly elevates your outfit—and gets tons of compliments—so wear it with a chic everyday look like jeans and high-heeled booties.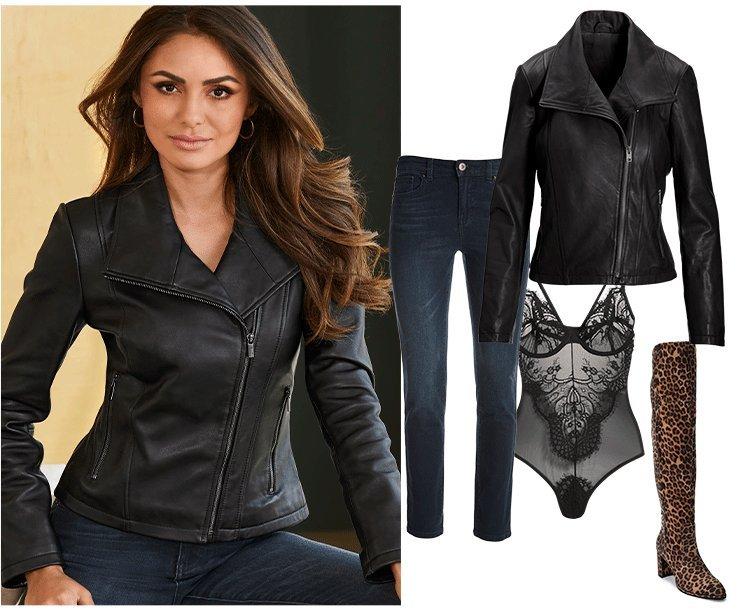 Click "+" to get the look
The Moto Jacket
For less-than-frigid temps, this stylish staple is a timeless go-to at any age. While there are many iterations of leather moto jackets out there, our classic leather moto jacket in black is a versatile piece you can dress up or down and wear from season to season. Pair this black moto jacket with skinny jeans and boots or heels for a sleek day-to-night look.