style tips
Pearl Details For Right Now
How a timeless embellishment has become a major winter fashion trend
September 16, 2020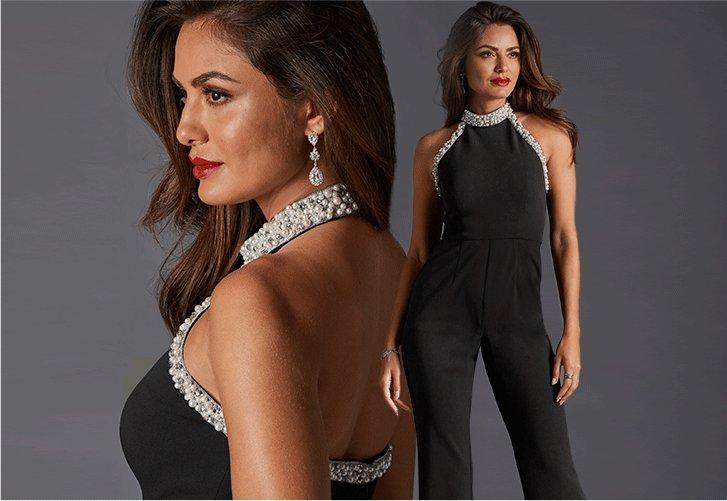 Click "+" to get the look
Classic details worn in of-the-moment ways—more proof pearls are totally timeless.
Why We Love Pearls
Pearls are perfect accents to any outfit at any age. Their small shape and simple look make them incredibly versatile—they can be a subtle detail or worn in abundance for a bolder effect. Their innate sophistication instantly elevates any outfit, making everything from dresses to jeans feel polished and poised.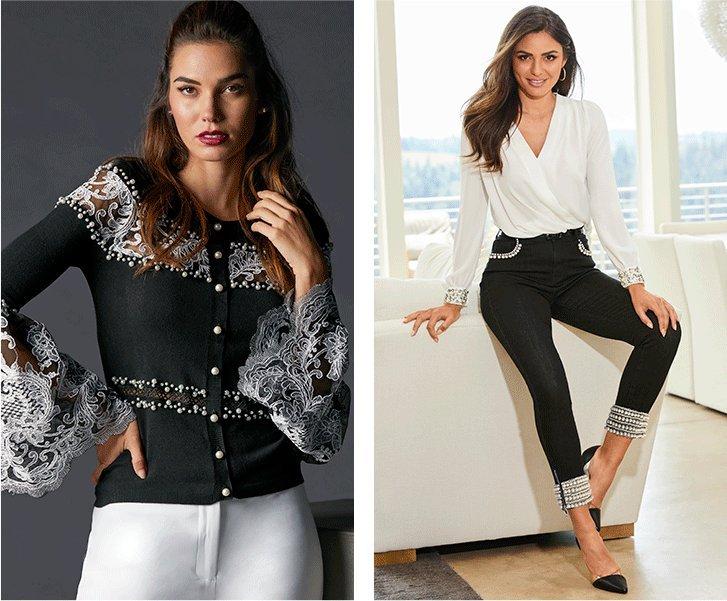 Click "+" to get the look
How To Wear Pearls Now
While pearls are truly timeless, there are so many modern ways to wear pearls that don't make them feel dated or stuffy. It's all about how you style them.
A simple yet stunning addition to all black. Pearl trim on a little black dress or black jumpsuit is a fail-safe way to wear this timeless accent, no matter your age. Its chic simplicity is perfect for women who like minimalist yet exceptional style, and it steps up an all-black look.
A classically feminine touch to delicate lace. For those who love unabashedly feminine styles, it doesn't get more romantic than a pearl and lace pairing. Our lace and pearl button top has a trending silhouette with bold sleeves and subtle, sheer details that make this classic combo feel fresh.
A modern way to step up skirts and pants. Whether it's all-over pearl embellishment or accents along the pockets and hems, this of-the-moment way to wear pearls is a new spin on traditional details. It's a simple yet fashion-forward way to dress up everything (including jeans!) without feeling over the top.

Click "+" to get the look
Pearl Detail Accessories
Pearl jewelry is iconic, but there are other ways to work pearls into your accessories. Our favorite? A pearl-studded belt that adds a touch of sophisticated femininity to a casual outfit.