what's trending
What's Hot This
Holiday
Make some magic with the latest holiday fashion trends
November 12, 2020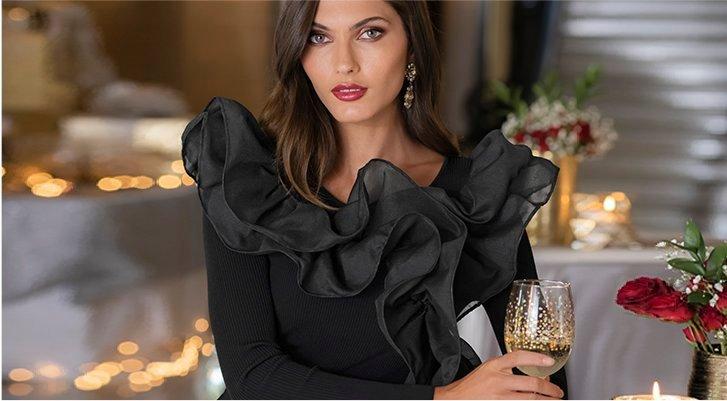 Click "+" to get the look
Hello, holiday style. Always elegant, it's a season that provides a stage for standout looks that go all out. Even if you're keeping things intimate this year, the style rules stay the same—and these trends can stand on their own in laid-back settings. Whenever you want to feel and look your best, these holiday style trends can do it in a pinch—from virtual cocktail parties to dinner in front of your own cozy fire.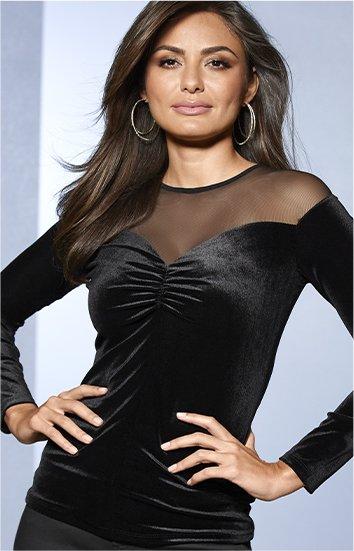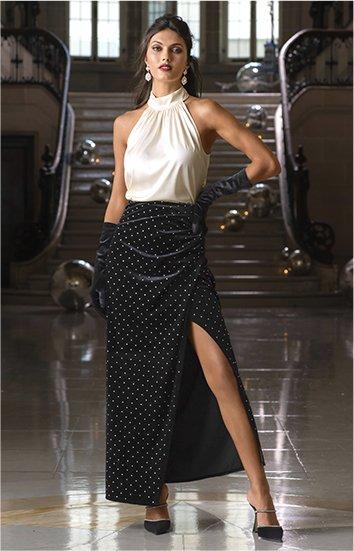 Click "+" to get the look
Plush Velvet
What's winter without luxurious textures? Velvet has the benefit of being ultra-soft and refined, so it transforms any look into something ready for after-dark drinks or fireside chats. Whether you're going all-out with a gown or opt for a top you can wear with jeans, this is one winter essential anyone can turn into something stunning.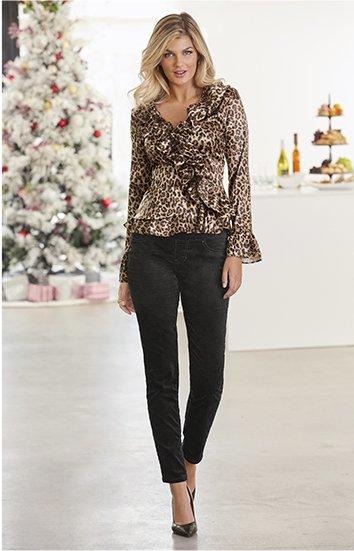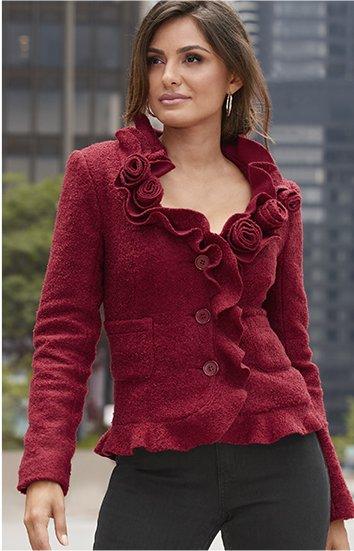 Click "+" to get the look
Dramatic Ruffles
For an instant feminine touch, ruffles always do the trick. They're also festive, so we're loving that they're back in a big way this holiday season. Since they're so statement-making, they liven up chic and simple styles that are easy to wear and look great on everyone. Want to amp up the drama? Organza adds to the celebratory mood.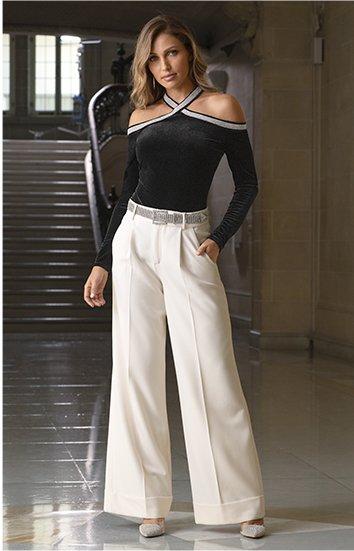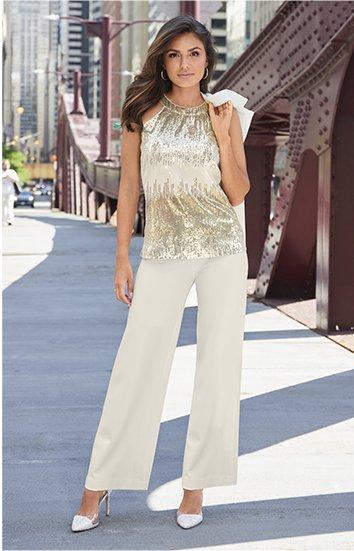 Click "+" to get the look
Leg-Lengthening Silhouettes
The combination of a mid or high rise and a wide, full-length leg have a legs-for-days effect that's universally flattering. That's why our wide-leg pants are solid go-tos this holiday season, as the refined fabric makes them easy to dress up or down. Simply add an elegant top and a bit of sparkle with a belt (or shoes and jewelry), and you have a look for toasting drinks.