what's trending
How to Wear
Classic Holiday Styles
See how we're updating holiday fashion for winter 2020
November 12, 2020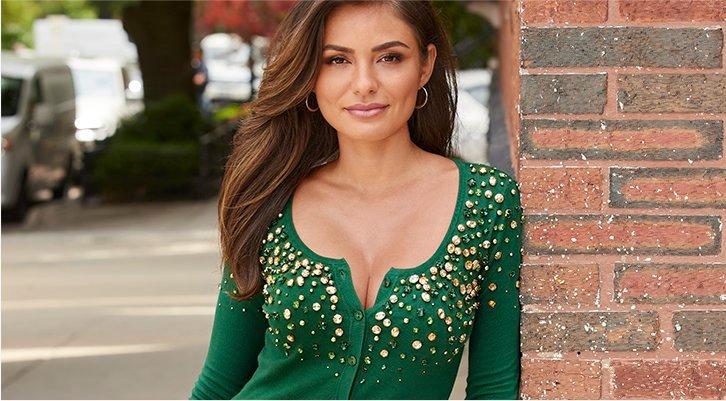 Click "+" to get the look
Starting to think about holiday plans? While things may look a little different this year, you can still dress in what makes you feel your best. Like every year, we've designed styles with your holiday season in mind, made to fit whatever you have planned and to be styled for any age. So, even if you're sticking close to home, these modern takes on holiday classics will fit in anywhere you're celebrating.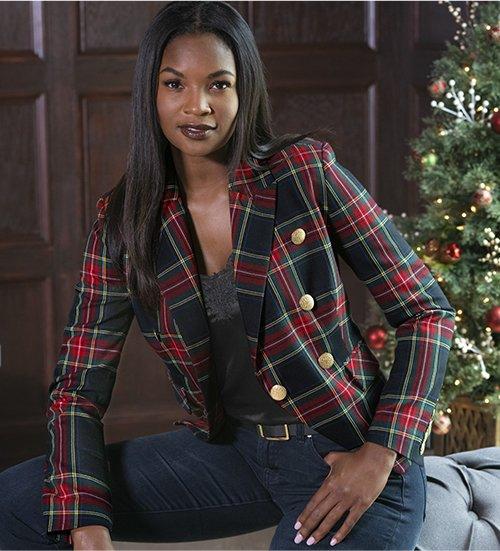 Click "+" to get the look
Must-Have Plaid
Plaid is perfect every winter, but we've given it a refresh in the form of a trending double-breasted blazer with a slightly cropped fit. Though you can wear this any day, the colors make this plaid double-breasted blazer the perfect piece to throw on in an instant and feel festive—even on a Zoom call.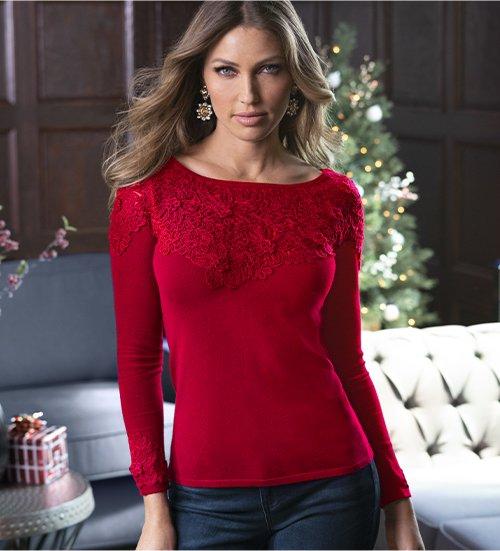 Click "+" to get the look
Holiday Red
Red is generally a festive color, so we took simple styles and made them easy to adapt for the holiday season. Intricate, flirty lace in a bold red hue takes a knit top to a whole new level (and looks amazing on everyone). It's a statement piece for everyday style and an effortless way to get in the holiday spirit.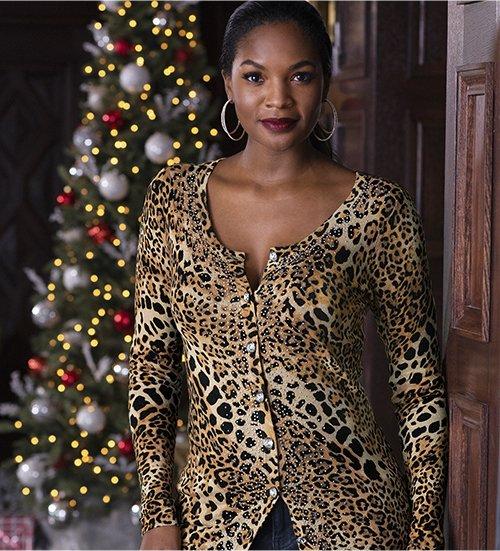 Click "+" to get the look
The Essential Cardigan
We're rethinking the classic holiday cardigan in the form of need-now cheetah print that checks all your boxes: festive and stylish, yet can be worn with anything. It's sleek and eye-catching, and it can be styled in various ways for any age. We're pairing it with everything from jeans to cocktail dresses.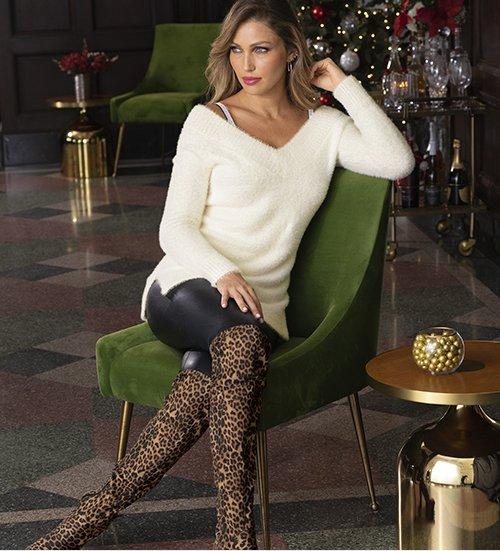 Click "+" to get the look
Leggings & Boots
These are two things at the top of every fall and winter wishlist, and we're stepping them up to make them must-have fashion pieces. When it comes to leggings, change things up with chic faux leather that elevates the most basic sweater-and-leggings look. Ditto over-the-knee boots in suede animal print.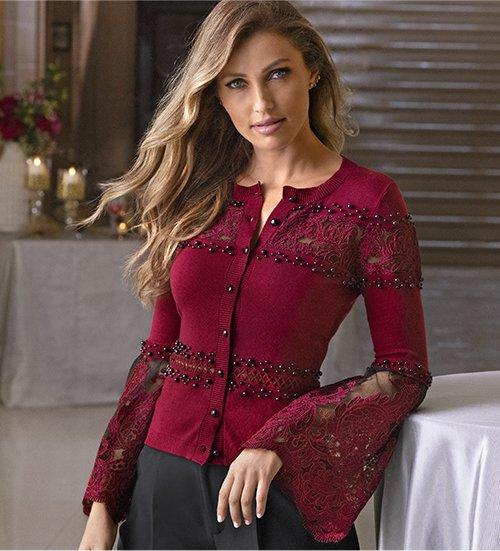 Click "+" to get the look
Pearl Details
If you think pearls are stuffy, think again. The recent pearl fashion trend has seen them on everything from denim to sweaters, adding a luxe touch to any outfit and giving pearls a welcome refresh. The black pearls on this lightweight knit makes it feel modern, while red and lace make it holiday-ready. The result is a style that goes great with champagne, mistletoe, and twinkling lights.