Ringing In 2020
New Year's Eve Tips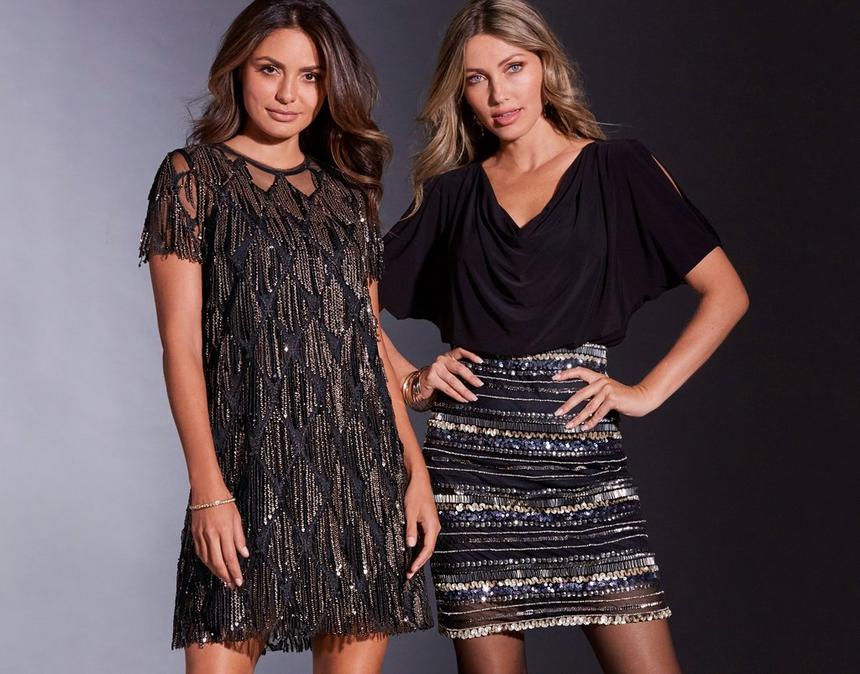 With an entirely new decade right around the corner, there is truly no better time than now to begin planning your night out on the town or at home with friends. Be sure to have these must-haves on your New Year's Eve celebration list to ensure you ring in 2020 with fervor and zest.
A Dress Worthy of the New Decade
A new roaring '20s is beginning, and if it was anything like the last, brace yourself for fun-flirty modern style! Wear a New Year's Eve dress that's glamorous and unforgettable to show you're ready to roll into 2020 most fashionably.
Champagne on Ice
You can't possibly ring in a new year without a bit of bubbly. Be sure to stock up on your favorite champagne and plenty of champagne flutes to ensure drinks all around once the clock strikes midnight.
Festive Party Favors
Party favors go a long way in elevating your mood and livening up those NYE festivities. Bring in the new year with a bang with party hats, noisemakers, and those funny 2020 eyeglasses! If you're entertaining at home, deck it out with metallic streamers, balloons and confetti for a festive atmosphere.
Surround Yourself with Great Company
The company you keep as the clock strikes midnight has the power to set the tone for the new year. Make sure your night is spent surrounding yourself with a fabulous crowd of friends and family, and don't forget that midnight kiss!
Memorize Auld Lang Syne
Make 2020 the year you commit to memorizing everyone's favorite New Year's Eve song. And for those who may be a little rusty with the words (or forgetful after a couple of glasses of champagne), make some printouts to spur a grand sing-a-long with the crowd at midnight.