What's Trending
SWEPT AWAY BY LUXE
Style for a luxurious and laid-back summer
May 10, 2021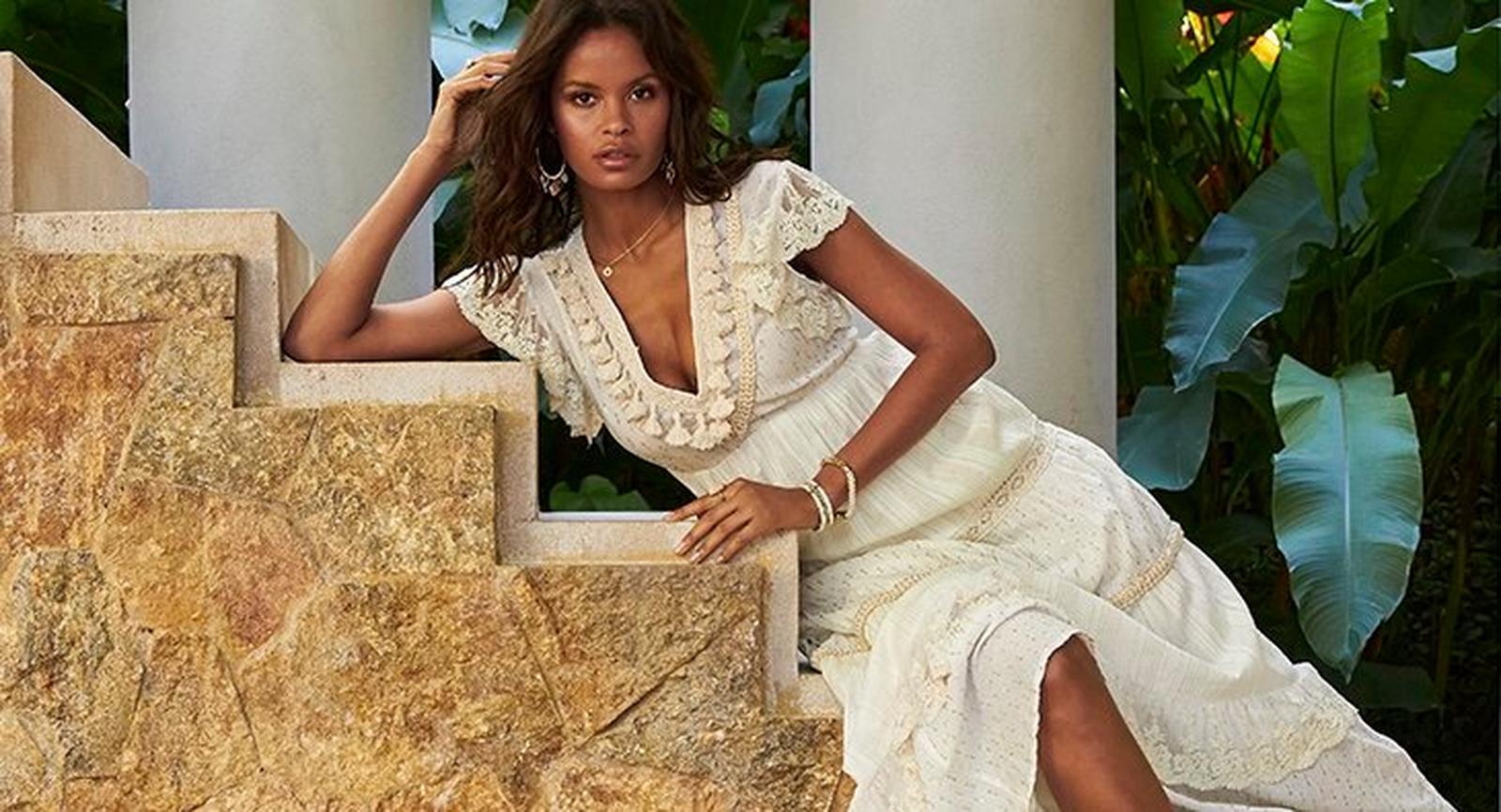 Click "+" to get the look
As we usher in summer, the season of uplifting warmth and sunshine, it's only fitting that our newest collection exudes luxury and style with an easy, relaxed vibe—in looks you can see yourself wearing anywhere and everywhere. We felt it was time to indulge you in glam, mood-lifting style for vacays and for every day.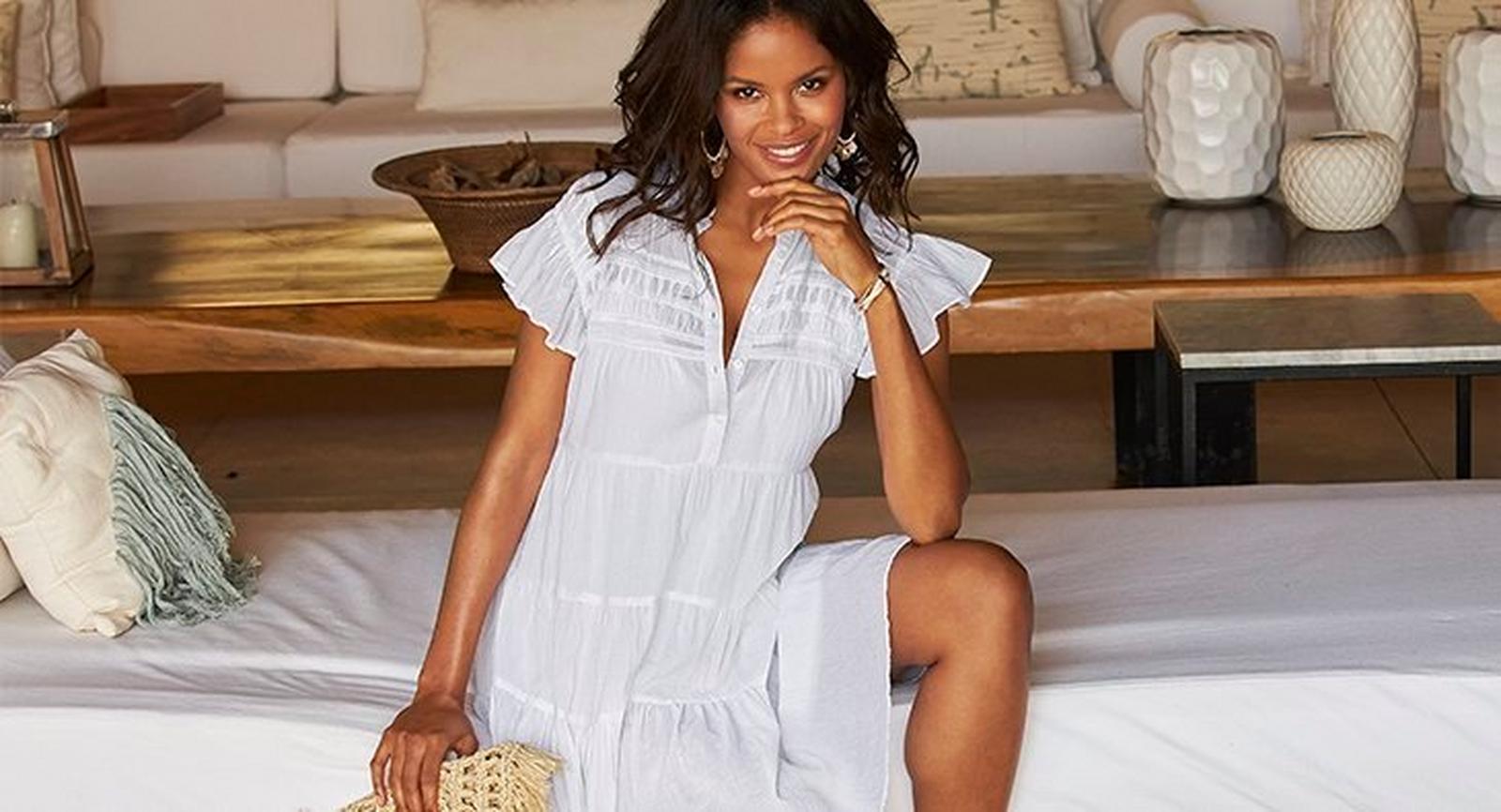 Click "+" to get the look
Sunny Day Ease
Channel your boho spirit—style is brimming with fresh, expressive femininity: inspired and opulent details accent lavish yet flattering, easy-to-wear silhouettes. Designs are amplified by striking, vivid color, and airy go-with-the-flow textures. Accessories are rich yet neutral and natural, fashioned from textural straw, fringe, gems, and seashells.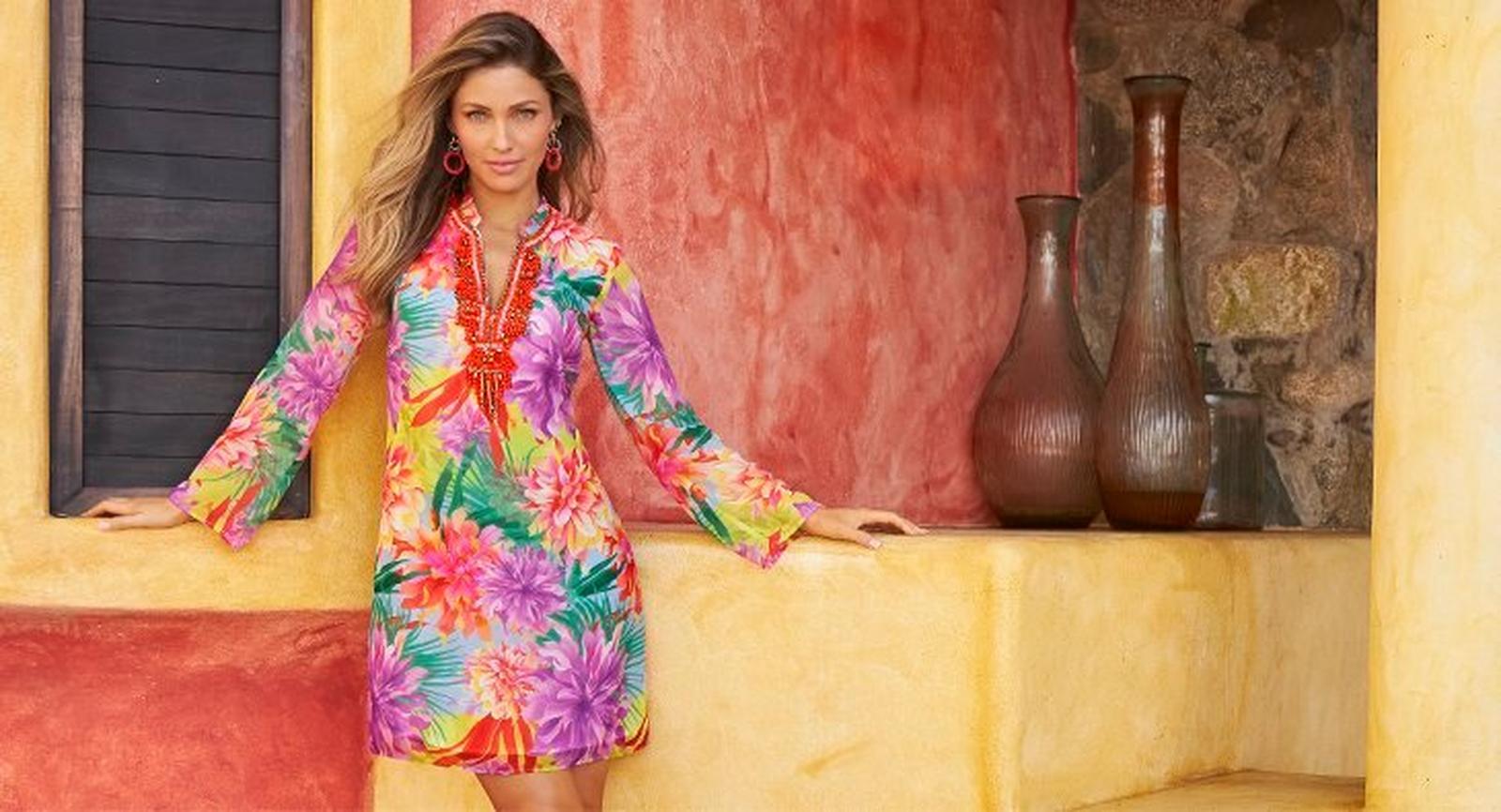 Click "+" to get the look
Island Time
With a daydreamy destination as inspiration (think Kauai), expect beachy brights and tropical prints, kaleidoscopic swirls, and exotic paisley pattern plays to take you away. Fresh new embellishments deck out casual, summery styles for an island vibe you're going to feel so good in. Effortless luxe is how we do island time.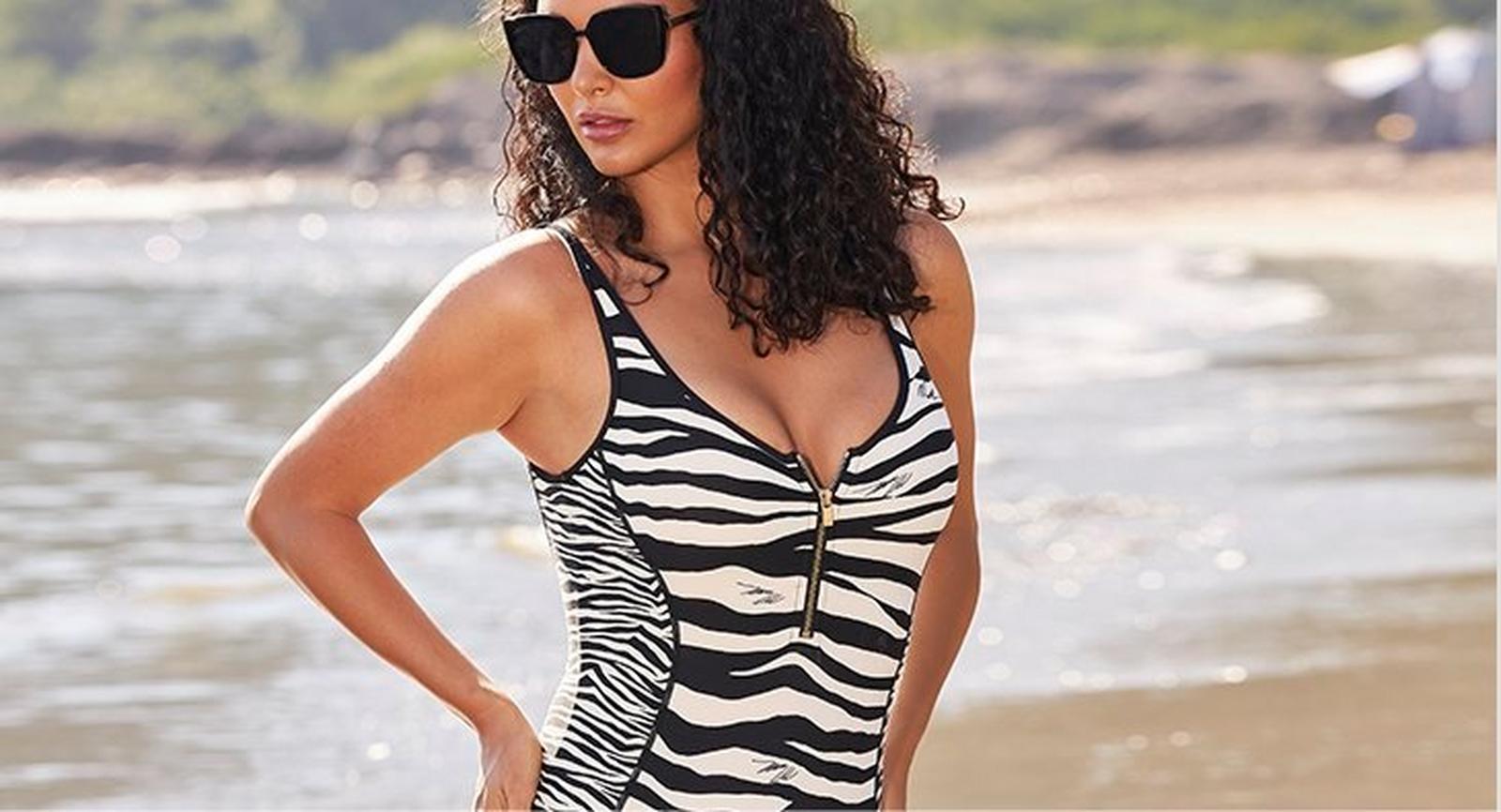 Click "+" to get the look
Summer Chic
Everything you've known to be chic evolves with a wildly feminine new summer spin. Bold black, bright white, and evolved animal prints take us on a fiercely stylish safari—an escape via fashion if you will. Elevated texture, statement patterns, and richly beaded embellishments grace these styles you can wear now and on into fall.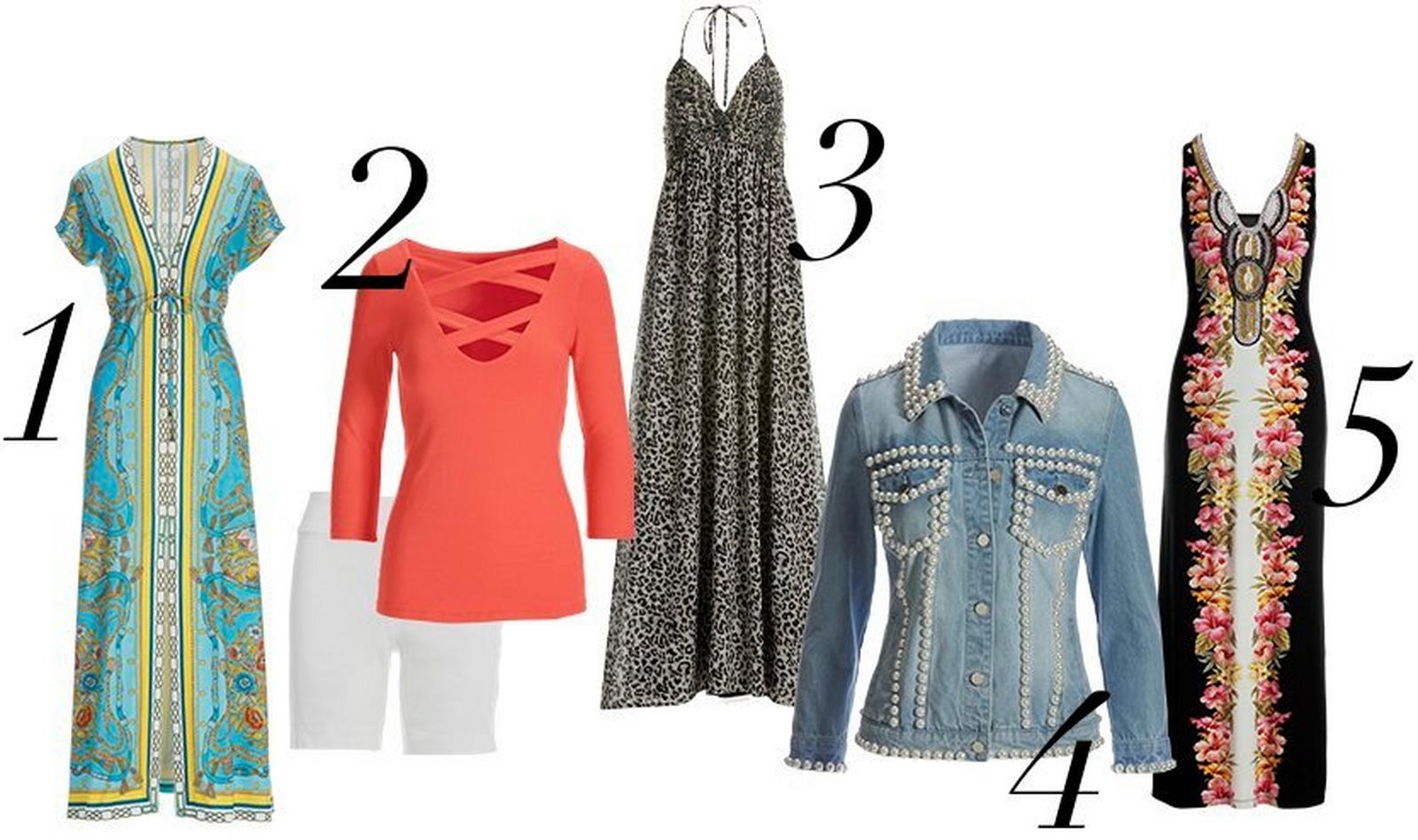 The Summer '21 Top 9 Edit
With all this über luxe style in store, we've managed to edit down to nine essential looks your summer wardrobe needs now. Trust us; this was no easy task.
1. Easy Breezy Maxi
An ultra-feminine and effortless essential that you feel and look amazing wearing.
2. The Perfect Shorts & Tee Look
There's nothing more summery than chic little shorts and a sexy tee; of course, we've elevated this look.
3. An Animal Print
Fierce new fashion takes us on a summer safari into reimagined animal prints.
4. Embellished Denim
Revamped with couture-level appliqués, exquisite jewels, and embellishment for a next-level twist on denim.
5. Something Floral
This season's new crop of blooms delves deep into a bright celebration of color and pattern you need now. Plus the neckline is to die for!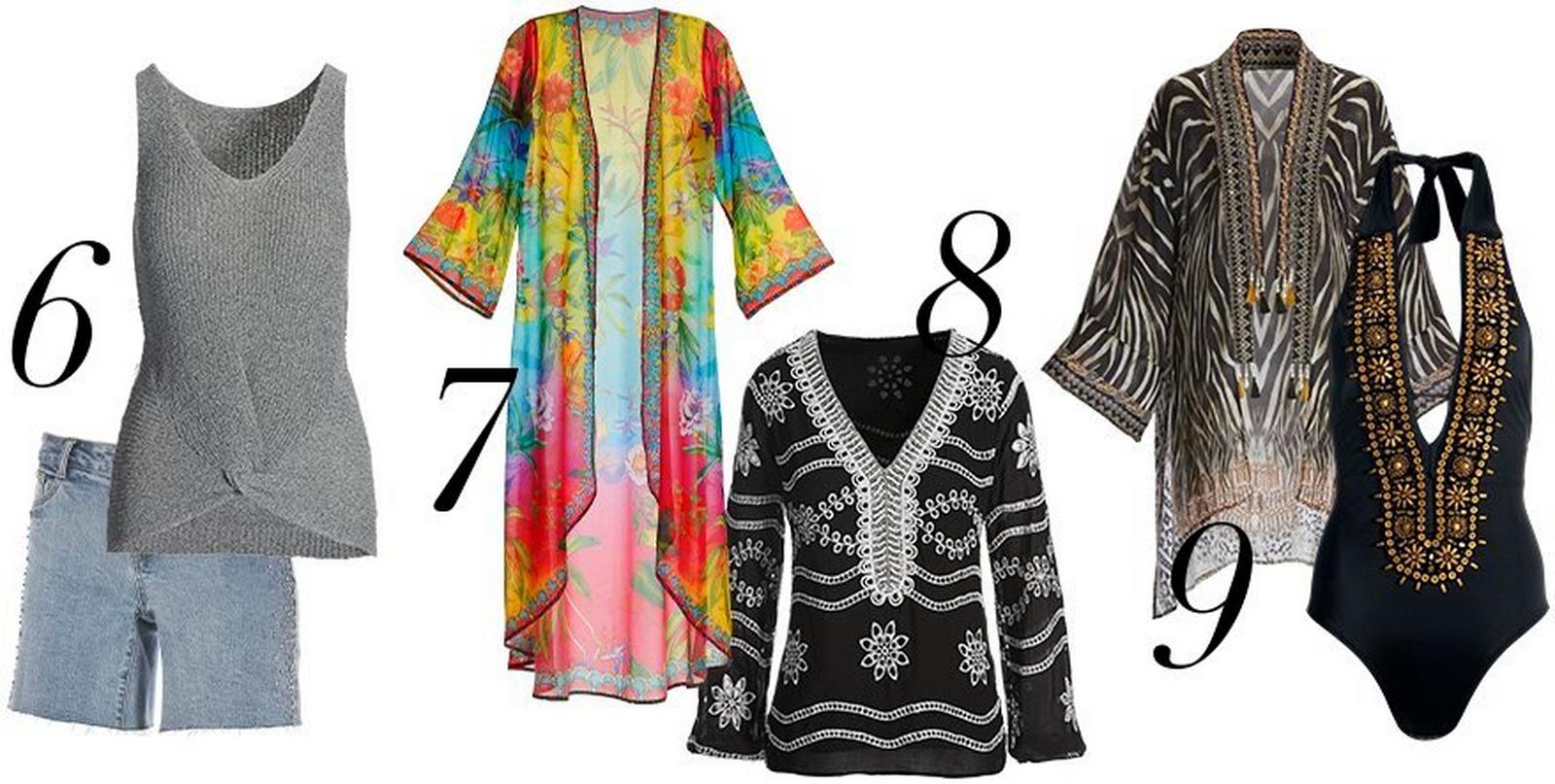 6. A Weekend Warrior
Summertime weekends blend into weekdays, casually chic style staples that work into your days on the go.
7. A Fashion Duster
This versatile layer, once an afterthought, is now a serious style statement. The latest designs pair to swim, denim, and sometimes even doubles as a dress.
8. Feminine Texture
A romantic and textural style inspires the sense of touch—think new feminine crochets, refreshed eyelets, and lovely lace.
9. Statement Swim
Heavenly bodies take on new meaning—we're speaking to how you'll look and feel in a statement swimsuit.