How Colors Uplift Your Mood
From pastel pink to calm, cool blue, energetic yellow and radiant red, we're breaking down how and why certain colors can affect your mood.
It's time to give your neutral tones a break because we're revealing all things bright and beautiful— from flowers, to the walls in your home, to the clothes you choose— these bold hues are confidence-generating colors that are sure to lift your mood with positivity as we step into summer.
Click image to get the look
The Power Of Pink
Representing love and kindness, shades of pink tend to open you up to self-love while evoking compassion. Also symbolizing femininity, pink brings out feelings of understanding and nurturing cues. From separate ends of the pink spectrum, the power of pink is also very versatile. More muted, pastel-pink hues represent youth, gentleness and innocence, while more deep and bright shades exemplify boldness and sexiness. Incorporate a bit of pink into your wardrobe through dresses, everyday tops, elegant skirts and polished pants to elevate your feelings of femininity. Also, an easy color to incorporate throughout your home and workspace—try adding cheerful pink cues through fresh or faux flowers, throw blankets, peony-scented candles, an accent chair or coffee table books.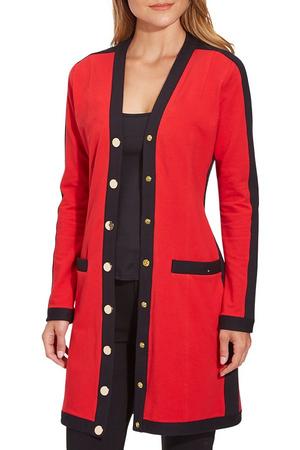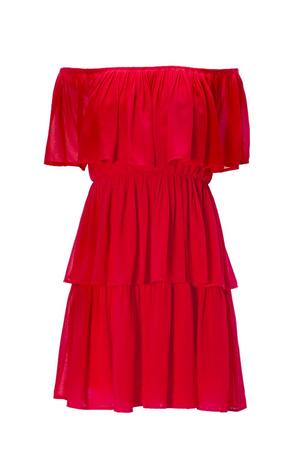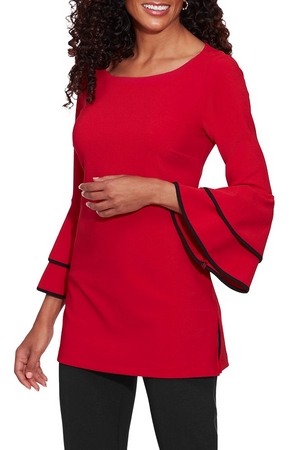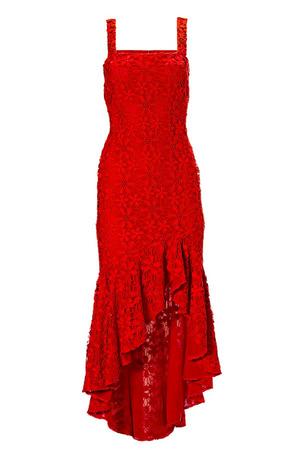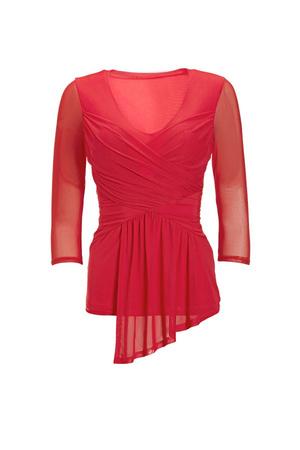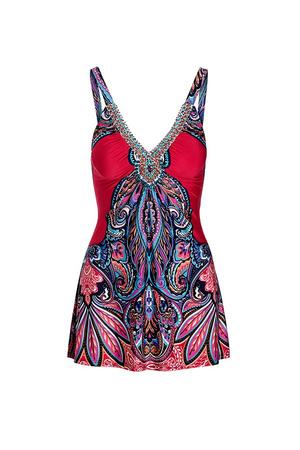 Click image to get the look
Ravishing Red
The most standout color, red, is often described as intense, vibrant and warm. As fashion designer Valentino once said, "Red has guts... deep, strong, dramatic." Signifying strength and power, red does have an effect on physiology as it increases heart rate and is one of the most noticeable colors which motivates people to act. A red dress or top is the perfect pick to wear on a date as people wearing red have been consistently rated as more attractive and memorable by others. Other ways to evoke this passion-producing hue is by opting for a pop of red in a clutch, with a lipstick shade, as a manicure; or through accents in your home with fresh roses, ruffled pillows, your bed sheets or wall art.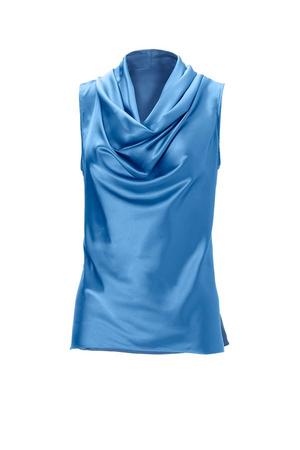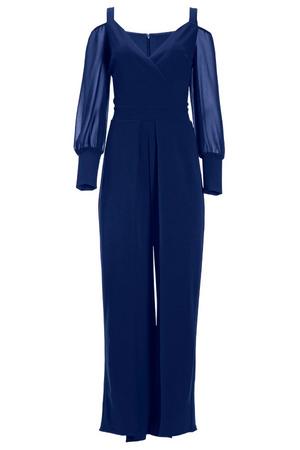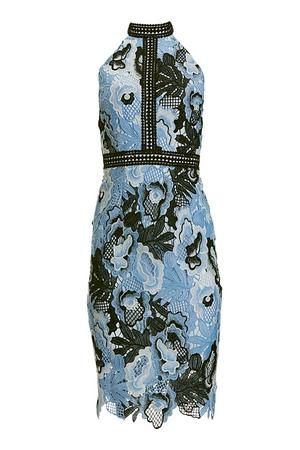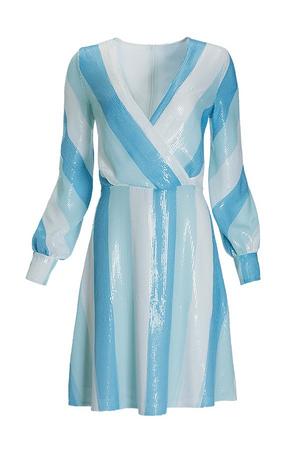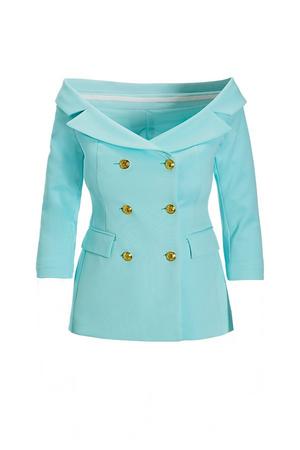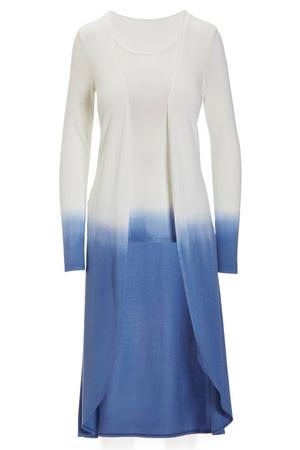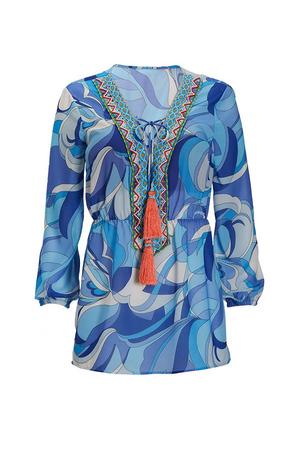 Click image to get the look
Blissful Blue
Blue being at the opposite end of the spectrum from red which picks you up, blue mellows you out. This may be because when you look to the sky or ocean, these blue hues convey relaxation and tranquility. The calmest, most stable color, blue also represents truth and wisdom. Think jeans, a cozy sweater, a silky blouse or a floral dress in shades of blue to invite a tranquil state into your day. Blue is also the most universally loved color to use in offices, work settings and homes as it immediately initiates a calmer state of being. Achieve this blue haven through painting an accent wall, tufted velvet couches, plush bedding, sea-spirited wall décor or an ocean breeze candle to decompress. If you're looking to relax after a hectic day, or convey a neutral stance, blue is the perfect color to bring into your life, wardrobe and home.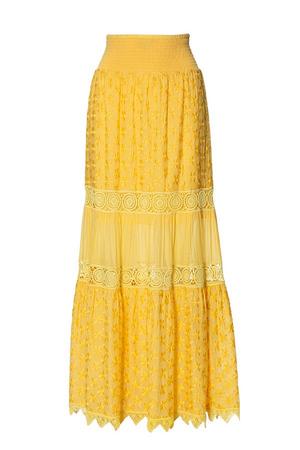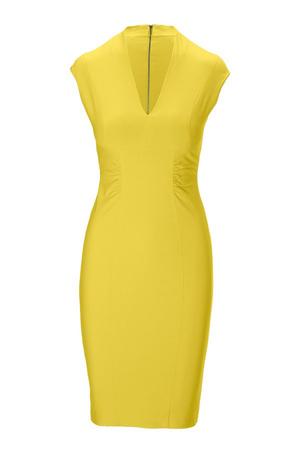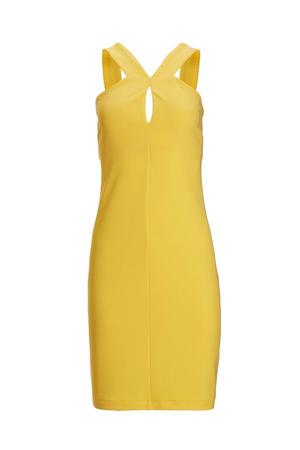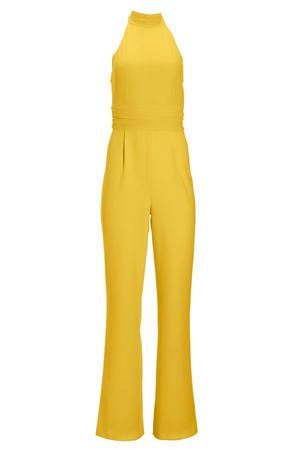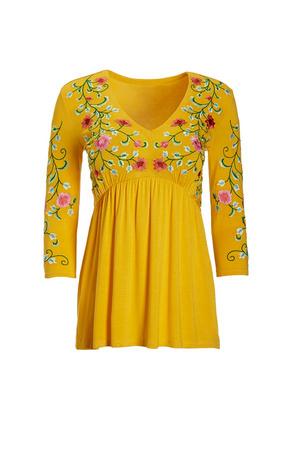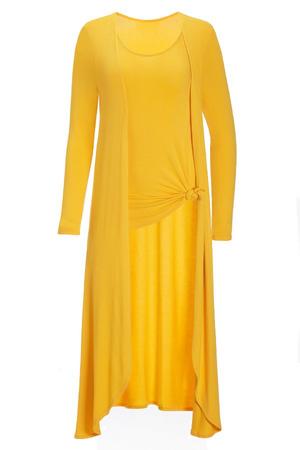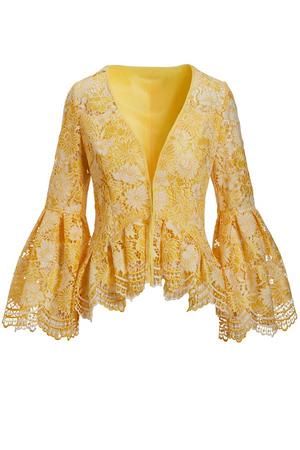 Click image to get the look
Sunny Yellow
From sunflowers to sunshine, all things yellow awaken the senses with an energetic warmth. A bright and cheerful color to use in décor and wear, yellow not only draws attention, but it is known to evoke a sense of happiness. When thinking about a beautiful summer day, one may immediately think of the radiant sun shining which can restore familiar feelings of vitality, optimism and growth. A beautiful shade that creates a vibrant, standout look, our favorite yellow-hued wardrobe options include blazers, polished dresses, lacey skirts and cutout tops. Associated with warmth, joy and coziness, bring bright ideas to your workspace and home with yellow-toned upholstery fabric, sun and star motifs, creamy-yellow wall paints, vases and window treatments. Invigorate your daily routine and add some zest to your life with all things yellow.
Feel like elevating your frame of mind for the better? Play around with this color palette when getting dressed, putting on your makeup or decorating your spaces. Shop all of our new arrivals at Boston Proper®