Holiday Gifts To Put On Your List
Let Them Know What You Want As A Gift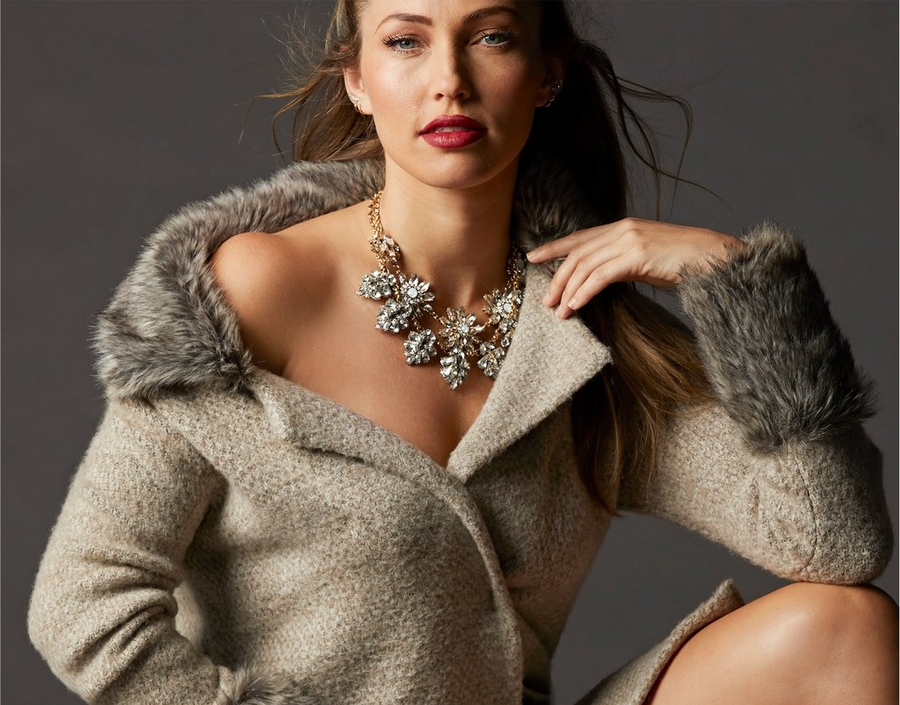 Click image to get the look
How often are you shopping for holiday gifts and you wish you could follow that "one for them, one for me" philosophy? With set budgets, it's not always easy to indulge in gifting yourself everything you really want. You can, however, share your wish list of favorite things with family and friends to ensure you get your ideal gifts. Or better yet, send them links to the styles you love and make shopping easier for them!
The best gifts are ones that look and feel special. To help you get started, here are some suggestions from the winter collection at Boston Proper®.
From faux-fur trim to sparkling rhinestones, luxurious sweaters are abound this season. Add one or more to your wish list and be gifted with plush, elegant looks to wrap yourself up in.
A new coat may not be an obvious gift, but how irresistible is a faux-fur trimmed belted puffer jacket, cape or vest? They're just the kind of indulgence to be treated to as a holiday gift.
Gems, pearls and rhinestones elevate a pair of jeans to an extraordinary look. Or consider adding a pair of velvet, embroidered or animal-print jeans to your wish list. Even when you're dressed down, these denim looks are undeniably stylish.
Booties? Wedge heels? Sparkling heeled boots? What's your style? Choose from the hottest boot lineup around.
What's better than unwrapping a gift and wearing it right away? For holiday celebrations, a special occasion dress as a gift is truly special. Gorgeous standout gowns, cocktail dresses and party dresses make the season bright!
Same as an occasion dress, you can slip into festive style when gifted a beautiful holiday top. From novelty designs to embellished looks that'll take you to new year's, add these to your wish list.
To find a stunning necklace or new pair of earrings under the tree, choose unique, sparkling baubles and dramatic jewels as a dazzling gift.
If you have an account set up with bostonproper.com, simply click the heart next to each style to add to your favorites; then you'll have your list compiled! Begin browsing now at bostonproper.com.