Fresh Jackets to Own Now
The transition to Spring calls for bold brights, feminine, lacy details, shimmery touches, and so much more. Read on for the season's must-have jackets.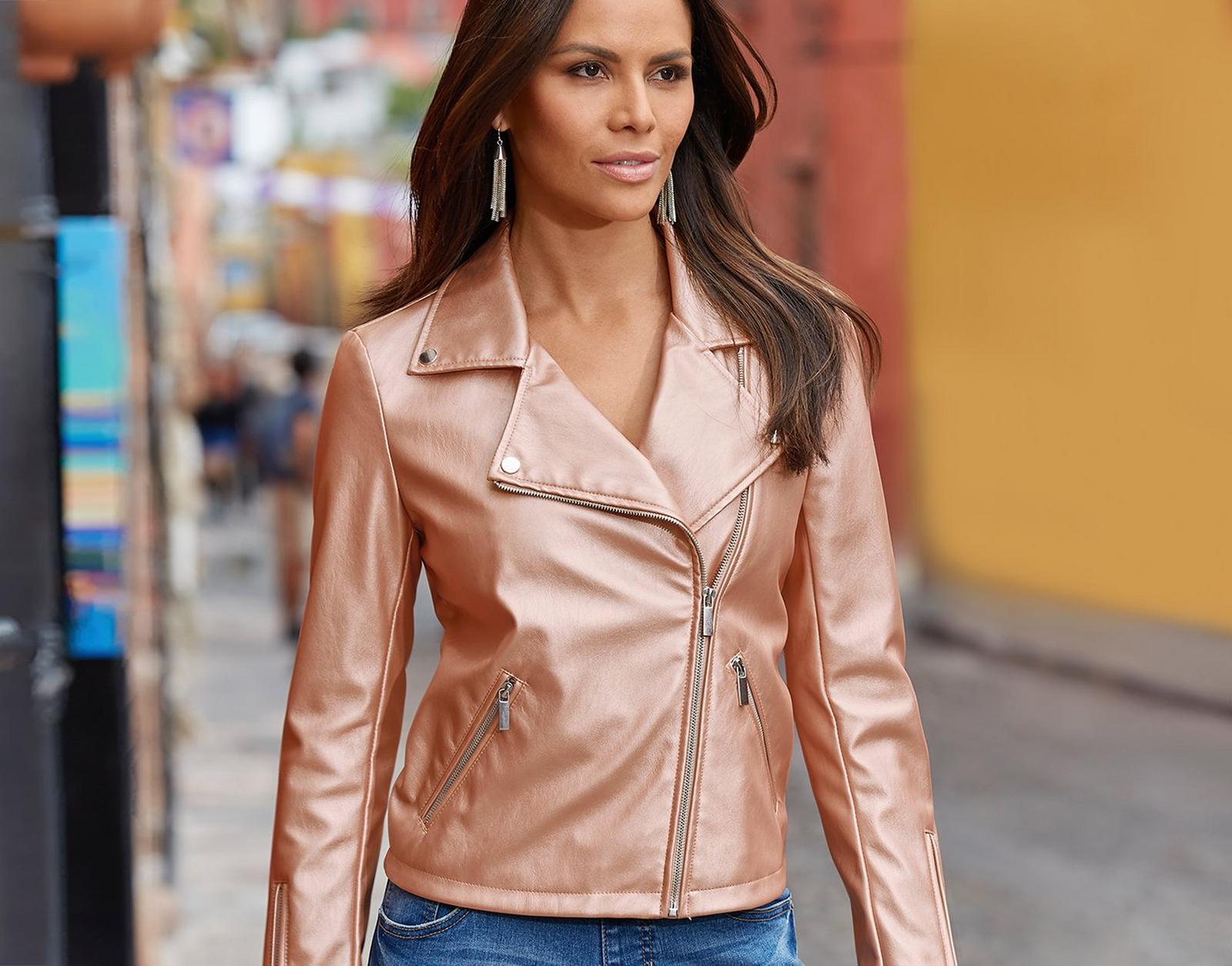 Click "+" to get the look
How does one exactly transition from season to season when you're ready for fresh new jacket styles? If you're wondering whether or not it's too soon for bright colors or sheer, shimmery looks, we say no! Go ahead and wear the looks you want, but follow some sound advice from our stylists before stepping out. Here is a list of the top jackets you can wear now and wear later.
The Updated Denim Jacket
The classic denim jacket is a staple in nearly everyone's closet, however, uniquely designed and embellished denim jackets are a new way to incorporate denim into your wardrobe. Look for styles with lacy details, sequin, beaded and pearl embellishments, and stylish prints. Choose a versatile style, like a black lacy and pearl denim jacket, to pair with black jeans, a long-sleeve knit top, a scarf and boots for a chic weekend look when there's a chill in the air. When the weather starts to warm up, you can lighten up the layering underneath and showcase the lacy sleeve. Or try an animal print denim jacket with sweaters and turtlenecks then camis and tees in the spring and summer.
Transitional Style
Think about jackets that can be worn as both outerwear and indoors. Effortless styles such as a faux suede topper or leather blazer offer versatility, fashion and function all in one. Layer with seamless pieces that stand well on their own, in case you want to shed the jacket as the day warms up or when you go from outdoors to indoors. Or make it the star piece of your outfit to wear all day or night. These types of jackets have you covered, literally, in chic style.
Shimmer and Glitter
Something unexpected can show your cutting-edge style. Take traditional jackets, like a moto or blazer and add distinct design elements, like metallic threading, sequins and studs, or all over sheen, and you have a look that look shimmers with style. A springtime colored metallic moto jacket and soft pastel shimmery tweed jacket are both great choices to wear layered on top of blouses and sweaters now and then worn sans the layer beneath for savvy styles when the seasons change.