3 Fresh Ways to Wear Florals
This time of year nothing wakes the senses more than a fresh spring bouquet. With fragrant scents, petals velvety to the touch and blossoms pleasing to the eye, spring florals are a welcome sign of renewal and beauty. Given this heady, uplifting effect, why not infuse some floral fashion into your spring wardrobe? Let your style bloom with these top floral recommendations.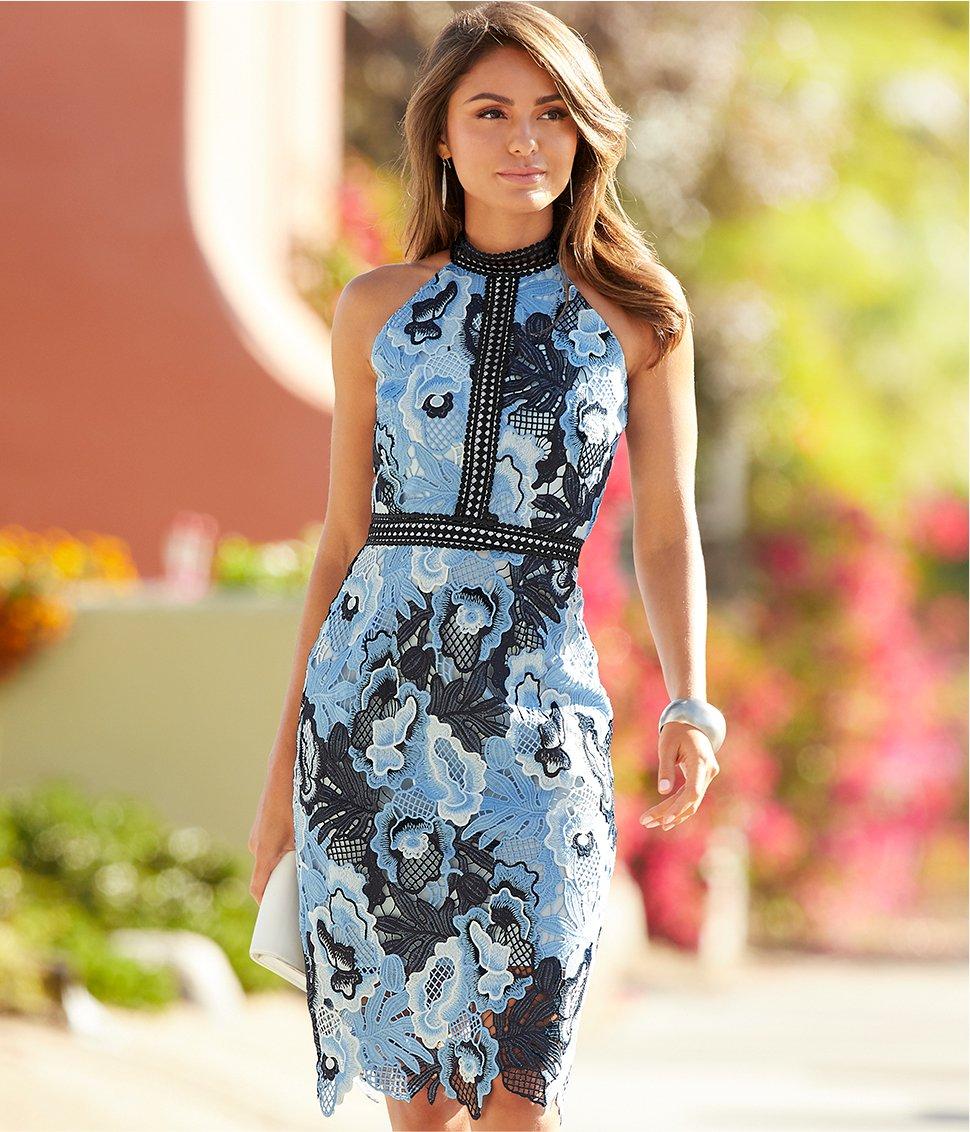 Click "+" to get the look
Lacy Floral Dress
The allure of florals here is sophisticated and chic. Open lace work at the hem teases up the length of this midi with elegance while netting anchors the arrangement of lacy flowers with an ever-so-slight tone of edginess. What sends this dress completely over to the side of perfection is the joined choker neck and waist trim.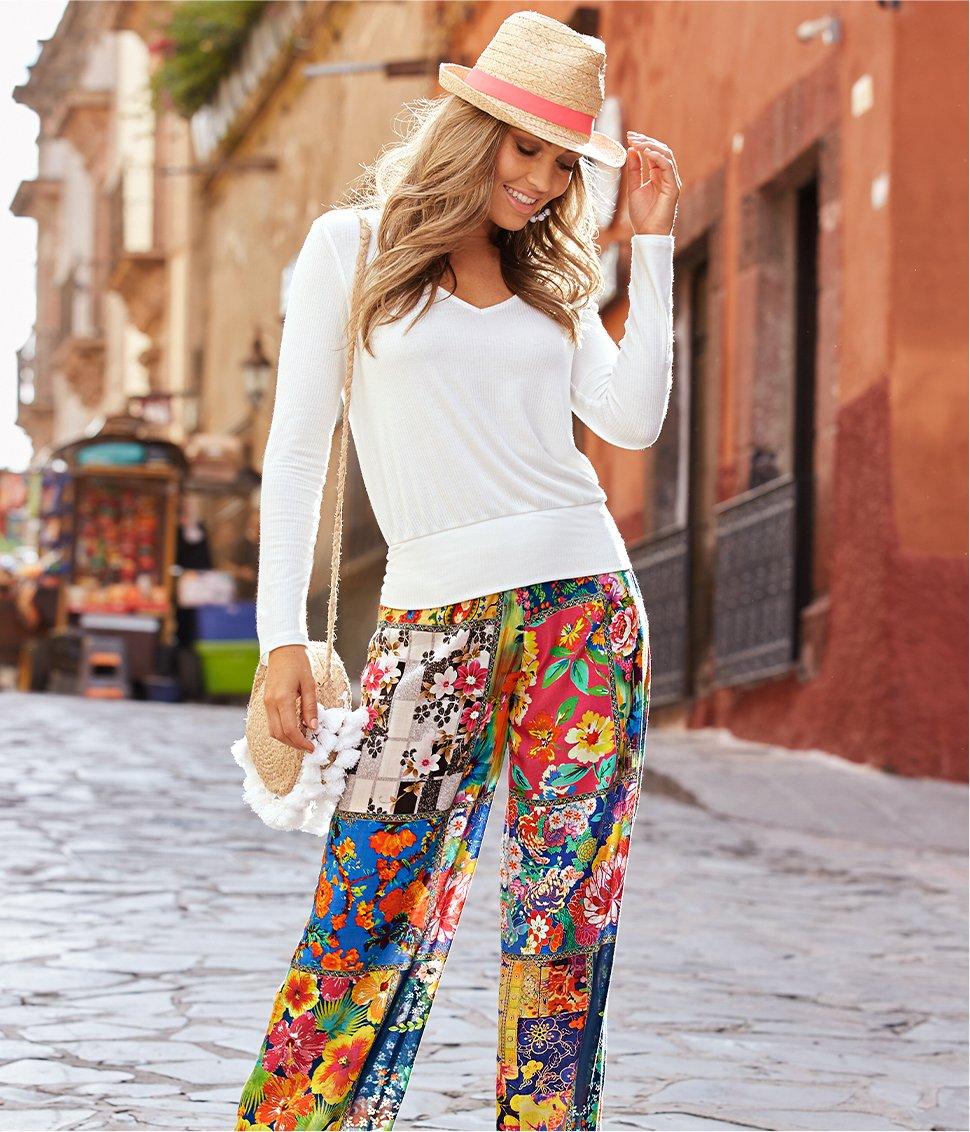 Click "+" to get the look
Boho Blooms
Patchwork may not be new, but these palazzo pants are spring-fresh with a modern, updated mix of petal patches so vivid, so distinctive, so very feminine and effortless. Can you just imagine the feeling of ease they offer with a slip-on sandal and comfy, pullover top? We're definitely digging this look for an afternoon cappuccino at the coffeehouse or a refreshing cocktail al fresco.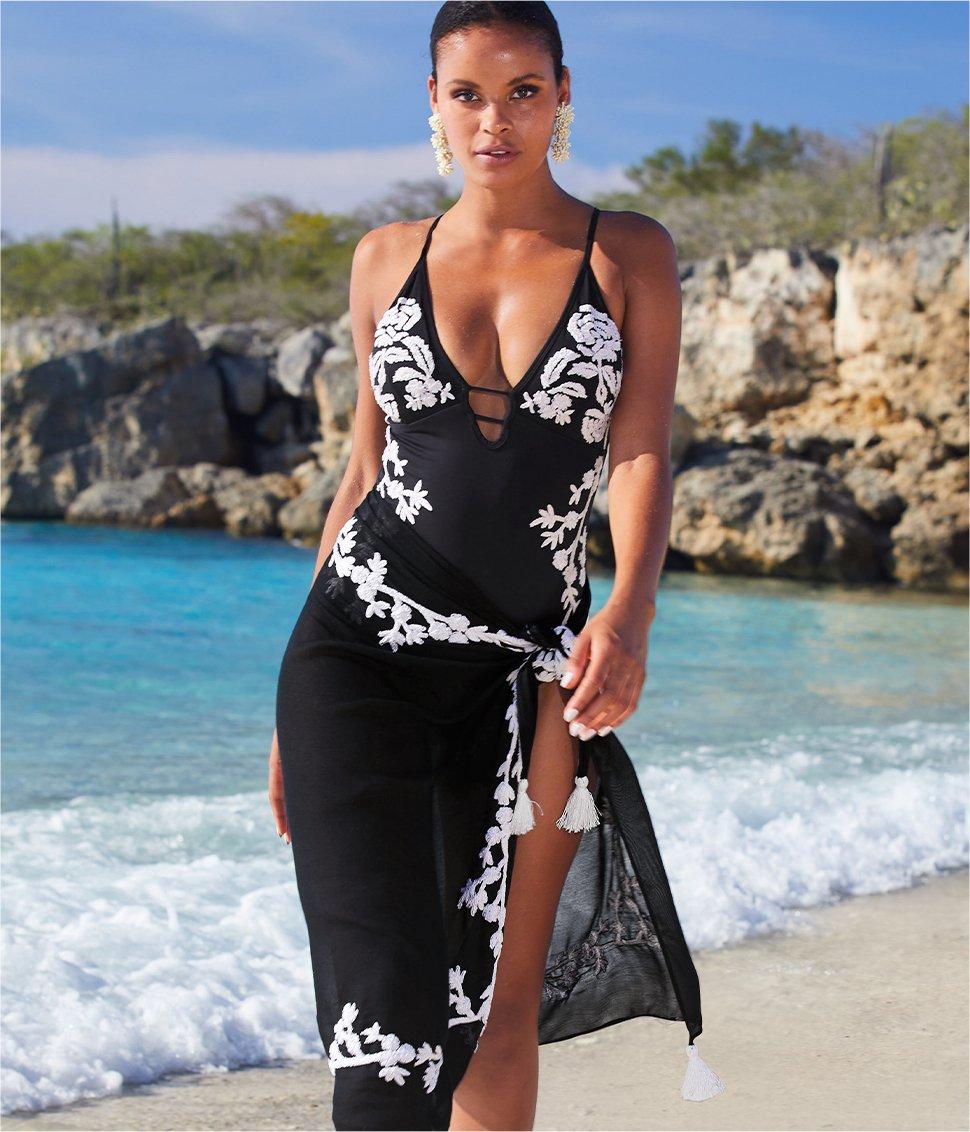 Click "+" to get the look
Dreamy Swim
Kudos to the brilliant way this elegant floral embroidery is designed and patterned to create a stunning swimsuit with matching wrap. The details are placed in just the right way to flatter the figure, playing effortlessly into a dramatic, curvy silhouette. The look is absolutely flawless for poolside lounging and resort mingling.
Florals mark the new season ahead. These looks are part of Boston Proper's Fabulous Florals collection featured in the latest arrivals for spring.