Top Strategy
The Secret to Choosing Figure-Flattering Tops
How often do you find yourself changing outfits in the morning because the pieces you thought would look great together just don't quite come together? Maybe the length of your top isn't flattering, or the drape of the fabric doesn't balance well with your bottoms. For seamless styling and mornings that run smoothly, at least in the wardrobe department, follow these foolproof tips to get out the door looking your absolute best.
1. STYLES THAT MINIMIZE
Whether it's a bulky waistband or one dessert too many, opt for a stylish top that takes care of the middle for you. Ruching and ruffles do wonders for diminishing the waist as does a loose-fitting top that falls elegantly and effortlessly over the waist. These styles look best with a slimmer pant leg to play off their flowy style.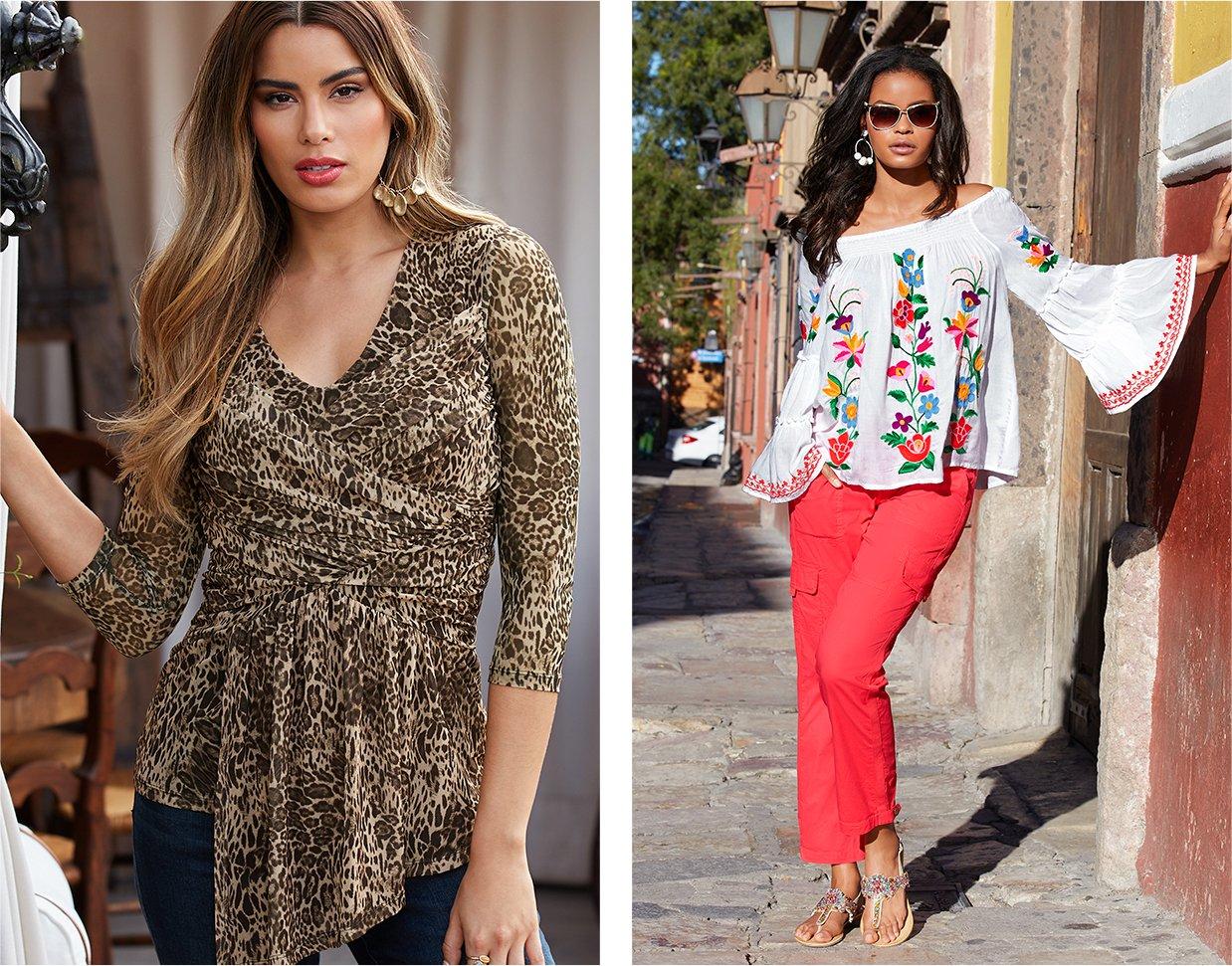 Click "+" to get the look
2. CREATE SHAPE
Sometimes the smallest of details can make a big difference in shaping the silhouette. Tailoring and design tricks can make styles more wearable on many different body types. For instance, to help enhance the bust, a generously-ruched bodice adds volume, while embellishments at the waist create curves. When pairing with bottoms, remember sleek tops work well with wider-cut pants, and drapier styles with slim pants.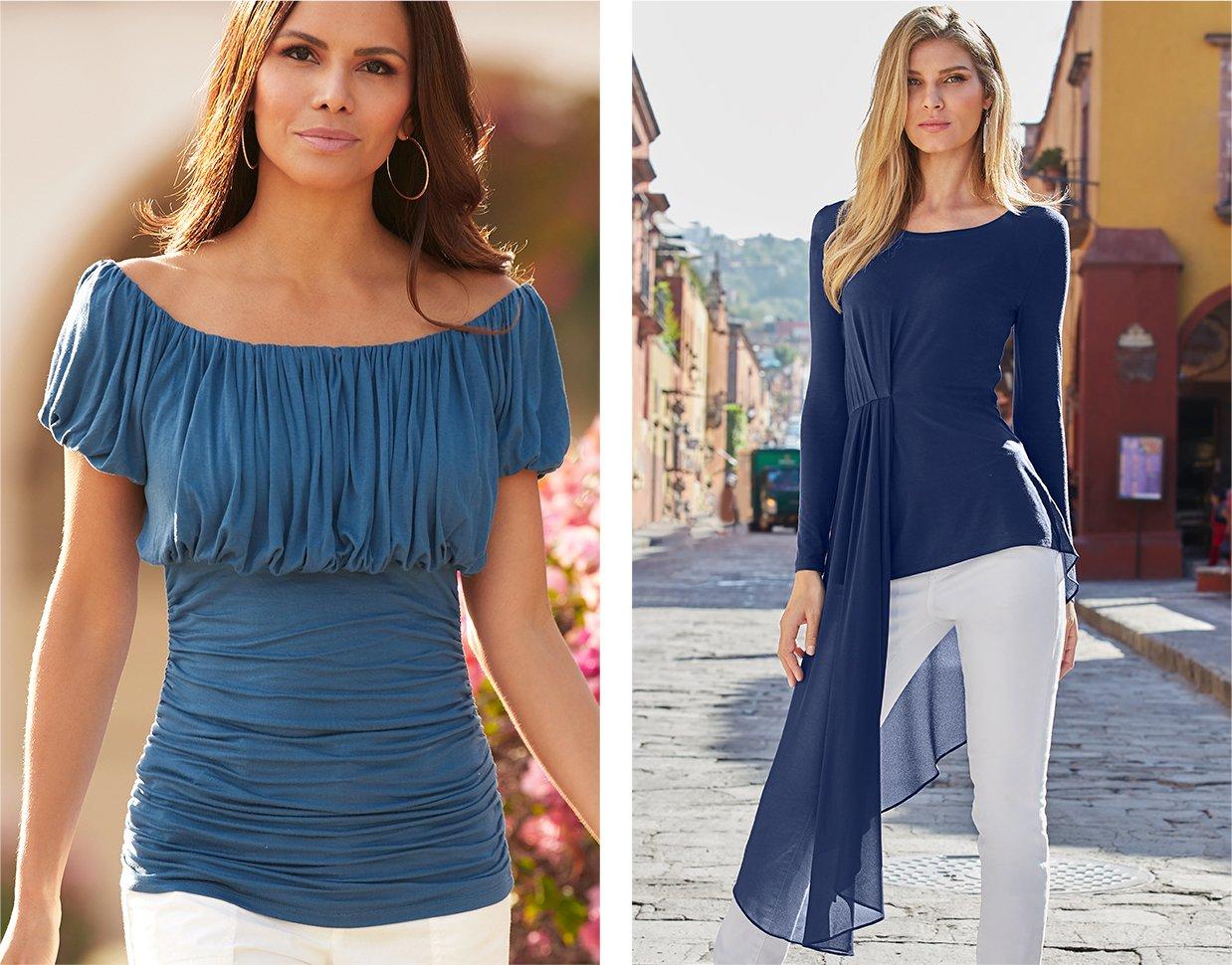 Click "+" to get the look
3. LONG LENGTHS
Tunics and high-low tops are always chic and sophisticated. We also love the fact that these fashionable styles are ideal for bottom coverage too. There are times you could swear your bottom isn't that big, right? Or It could be you love a jean look from the front, but the cut doesn't flatter from the back. These versatile styles work with just about any type of pant, just stay away from wide leg looks.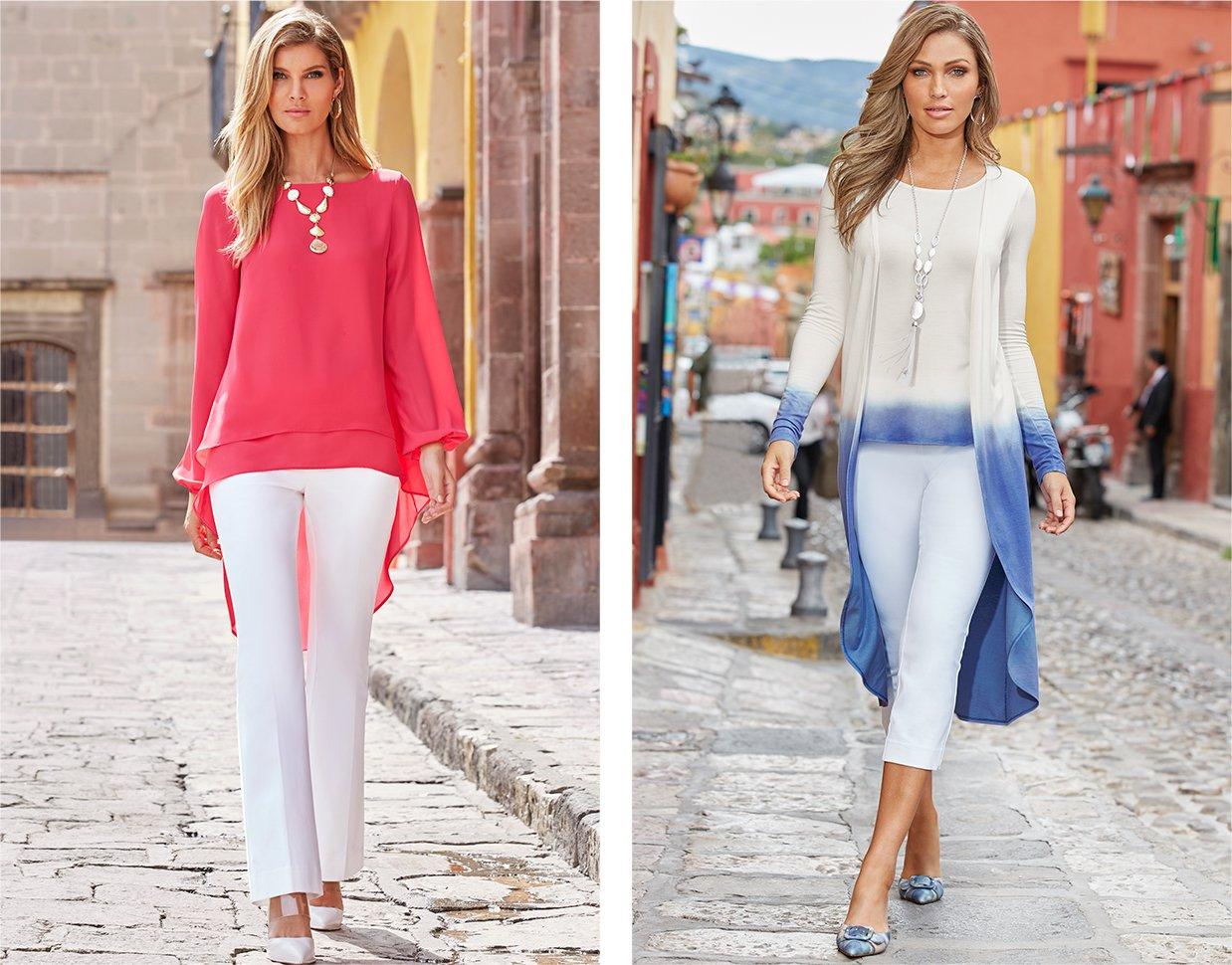 Click "+" to get the look
4. ESSENTIALS FOR LAYERING
Another way to effortlessly pull a look together is with basic tops worn under suits and separates. You can always count on a beautiful suit to look poised and polished, or a statement duster to easily add style to a basic top and bottom. Layer with staple colors or pops of color in cami, tee and button-down blouse styles.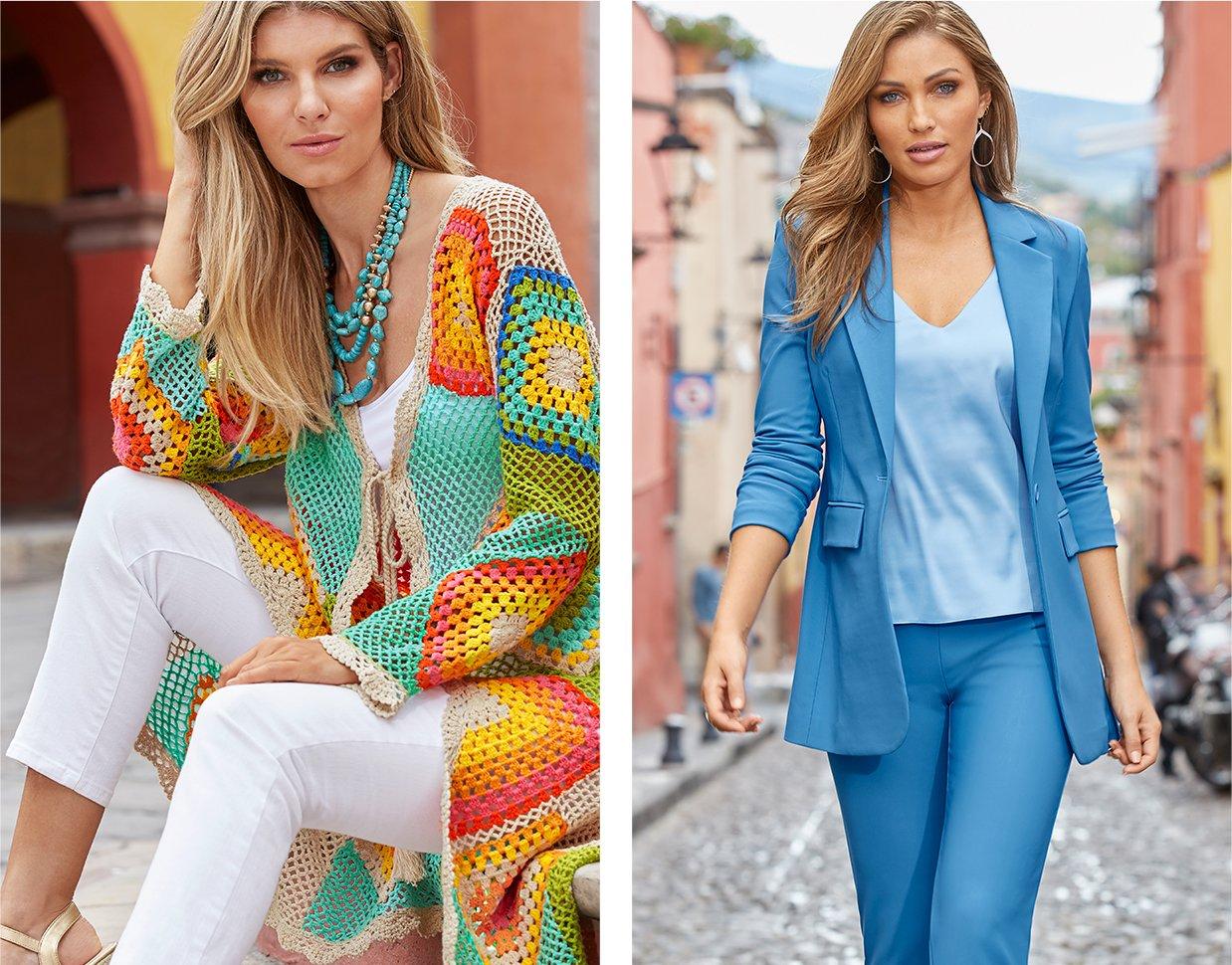 Visit bostonproper.com to shop, request a catalog or read more articles on our styleEDIT blog page.