ESCAPE TO CASA DE CAMPO
Relax, recharge and start planning your midwinter escape. That's the inspiration behind our latest collection, and with crystalline waters, pristine beaches, architectural wonders and the luxurious Casa de Campo resort, the Dominican Republic proved to be the perfect canvas for bringing our fashions to life. Of course, it can't be all work and no fun, so we wanted to share some of our favorite spots in and around this dreamy destination — and, of course, our favorite pieces to pack.
relax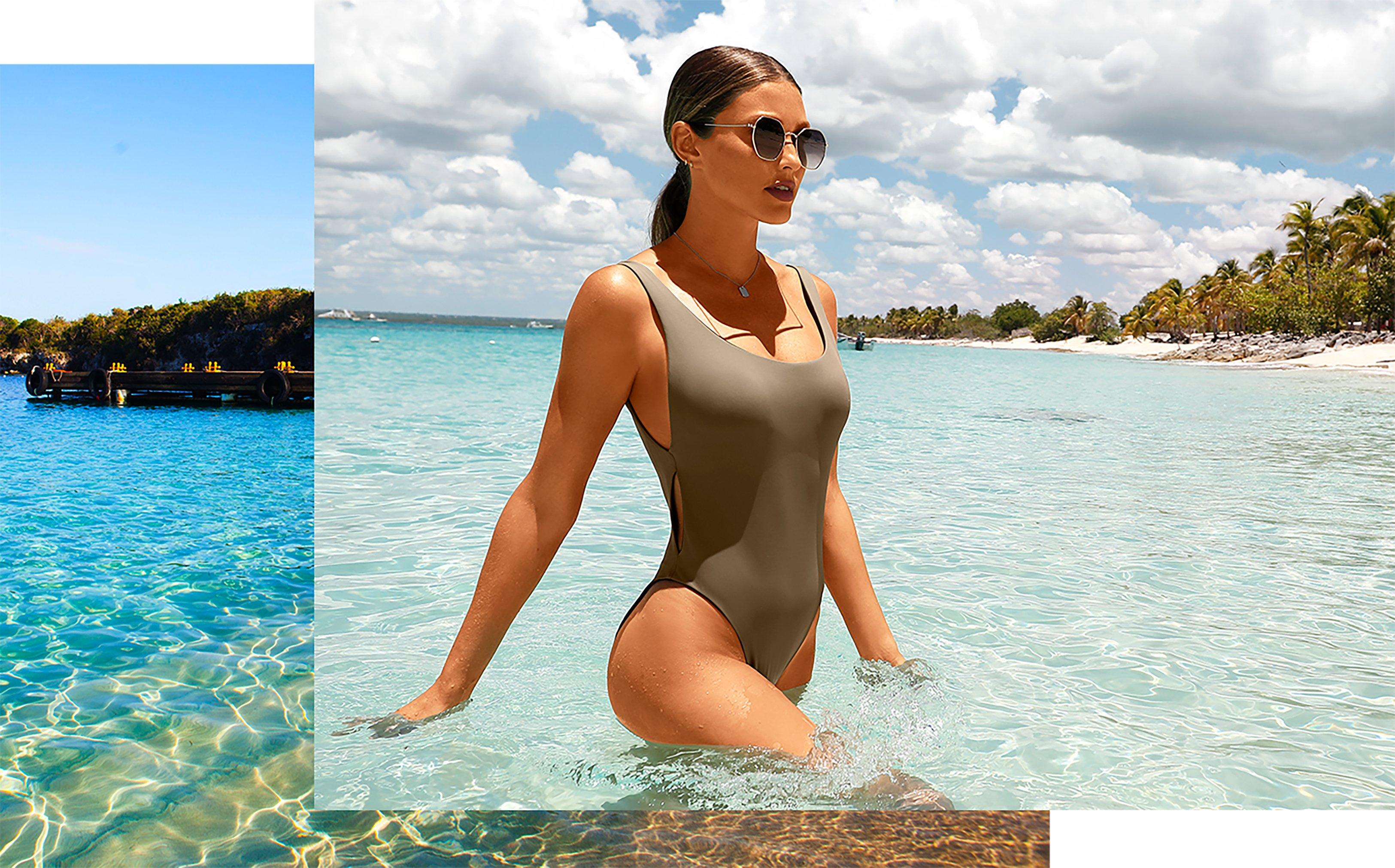 For more than 40 years, the 7,000-acre resort has been a haven for stars past and present — fromFrank Sinatra and Oscar de la Renta to Beyoncé and all of the Kardashians. Perched between the Chavón River and the Caribbean Sea, the resort boasts seven restaurants, three golf courses, a private beach, a serenity spa, luxurious oceanfront villas and more. Where perfect days melt into exotic nights, Casa de Campo is the ultimate cure for your midwinter blues. We recommend head-turning swimsuits with sexy details and versatile cover-ups that take you from the beach to brunch and beyond.
explore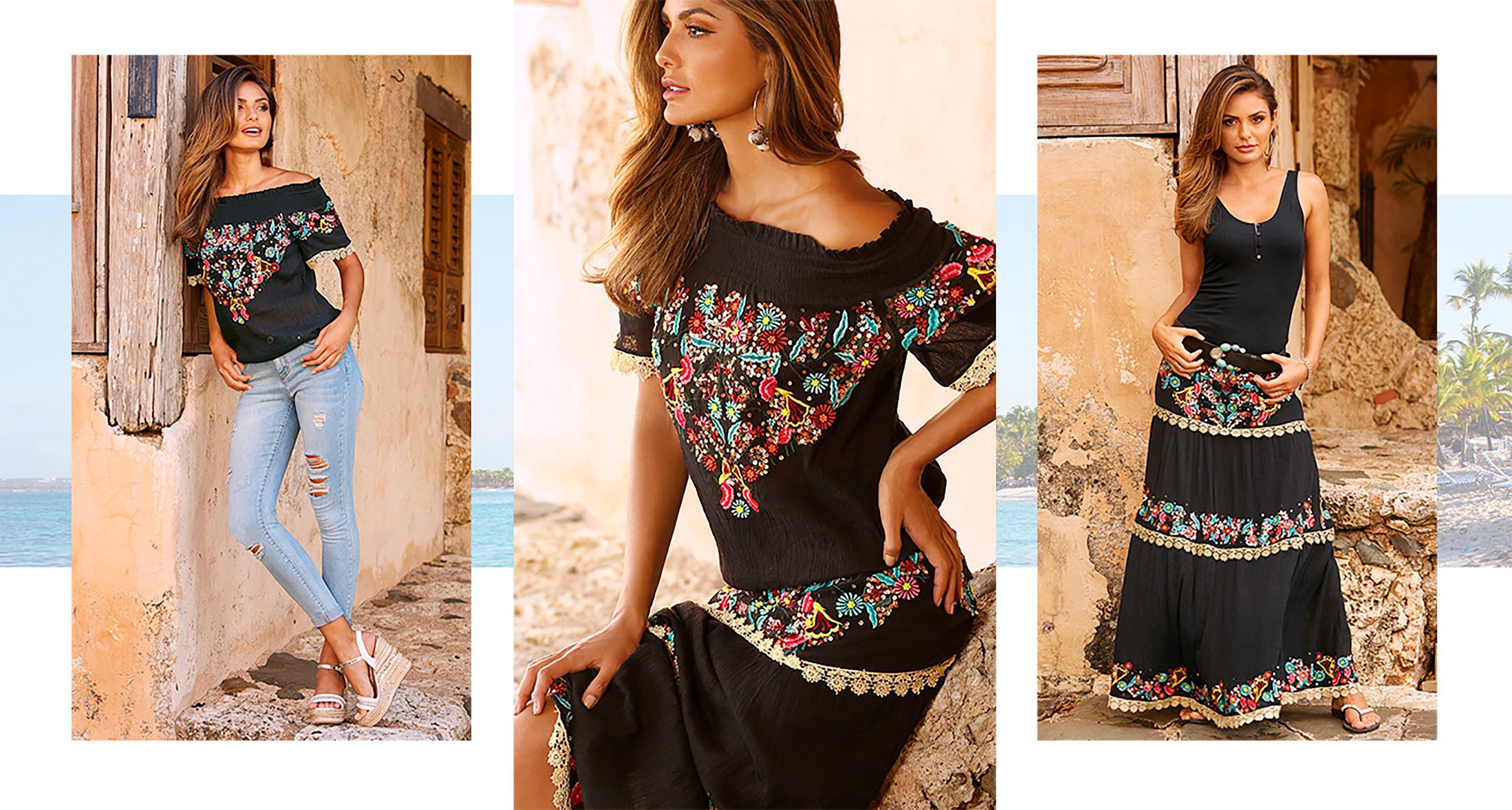 Wander the cobblestone streets of Altos de Chavón, a detailed replica of a 16th-century Mediterranean village overlooking the Chavón River. The architectural grandeur of days gone by meets quaint boutiques, cafes, museums and art galleries. And photo ops abound from the St. Stanislaus Church (pictured left) to the picturesque cliffs of Casa de Campo.
You'll need effortlessly comfortable wedges or flats to navigate the cobbled roads, a resort-chic bag for all your essentials and a playful sunhat to keep you cool. Add oversized sunglasses for a touch of glamour, and get ready to make picture-perfect memories.
play
At Casa de Campo, everything you can imagine is just steps away. From horseback riding and hitting the links to skeet shooting, fishing, kayaking and more. Of course, soaking up the sun on the private Minitas Beach, indulging in an open-air massage by the sea or strolling the Piazza Portofino at the marina to watch the yachts are more relaxing ways to play. Pack new and nautical styles like a navy blazer with gold crest buttons, a deep-blue sheath dress with gold chainlink designs or a wrinkle-resistant wrap dress in a bold graphic print and indulge yourself in champagne wishes and caviar dreams.
dine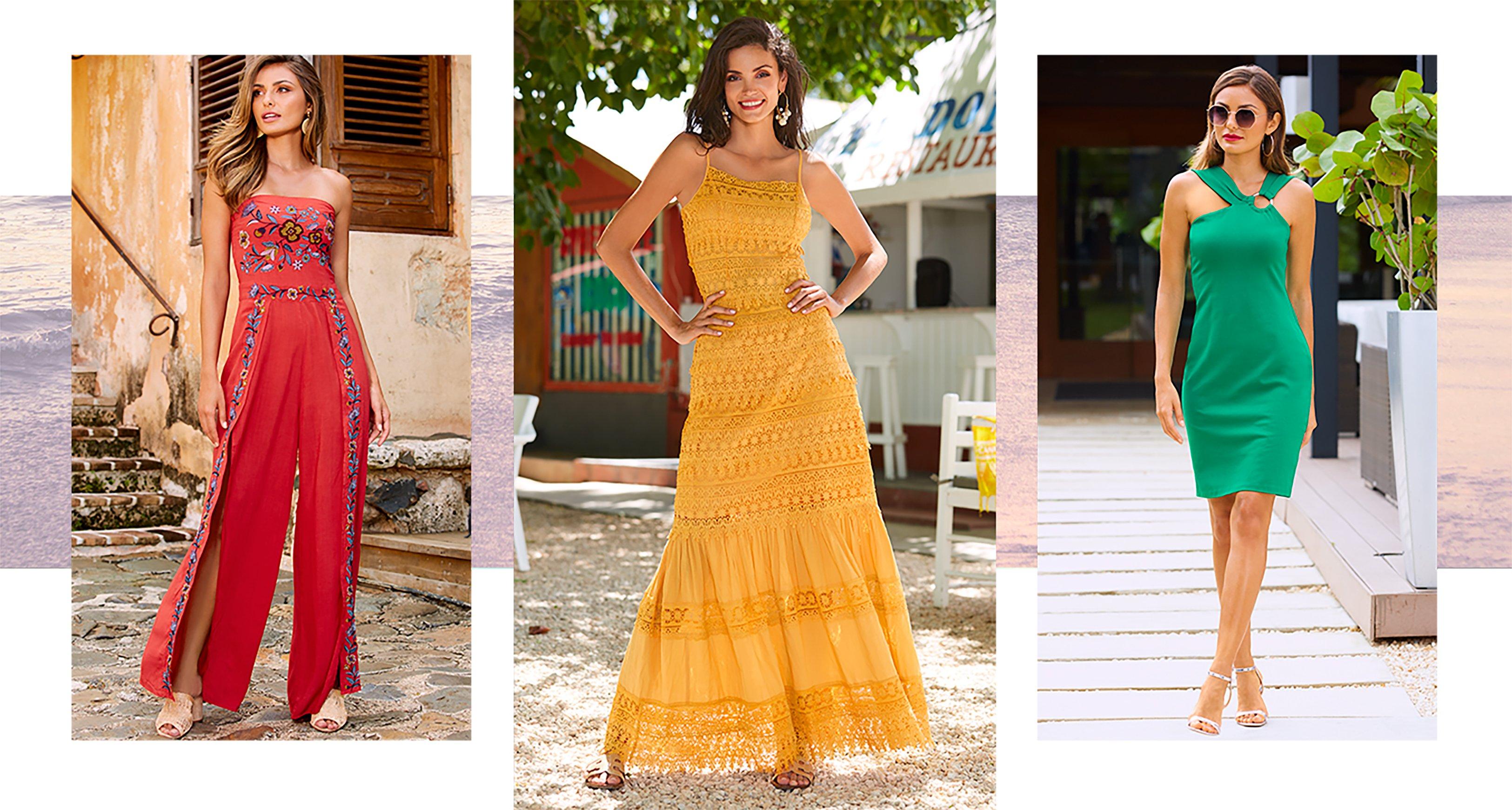 Wine, dine and dance till dawn at one of the local hot spots, Onno's tapas bar, where soft dining music eases into up-tempo cabaret and finally an all-out party on an impromptu porch dance floor. Be sure to pack a head-turning party dress and get ready for attention.
explore casa de campo

Plan your next escape at Casa de Campo today. 1-800-877-3643 | casadecampo.com.do