DRESSES TO THE NINES
9 Dresses Every Woman Needs to Own
Avoid being caught without anything to wear by having at least one of each of these dresses in your closet always ready to go. We recommend sticking with more timeless styles when building your wardrobe, saving trendier looks for times when you really need to slay it. This list of must-have dresses will outfit you for any occasion, on a moment's notice.
Classic Sheath
With a dress like this, you cannot go wrong. Accessorized accordingly, a classic sheath dress can be dressed up or down and layered with a jacket — be it a blazer for work or a sequined cardigan for evening.
Little Black Dress
What more really needs to be said about the little black dress? Black is a no-fail color that is appropriate for every occasion. Whenever you need to make an impression without overdoing it, wear a stylish LBD.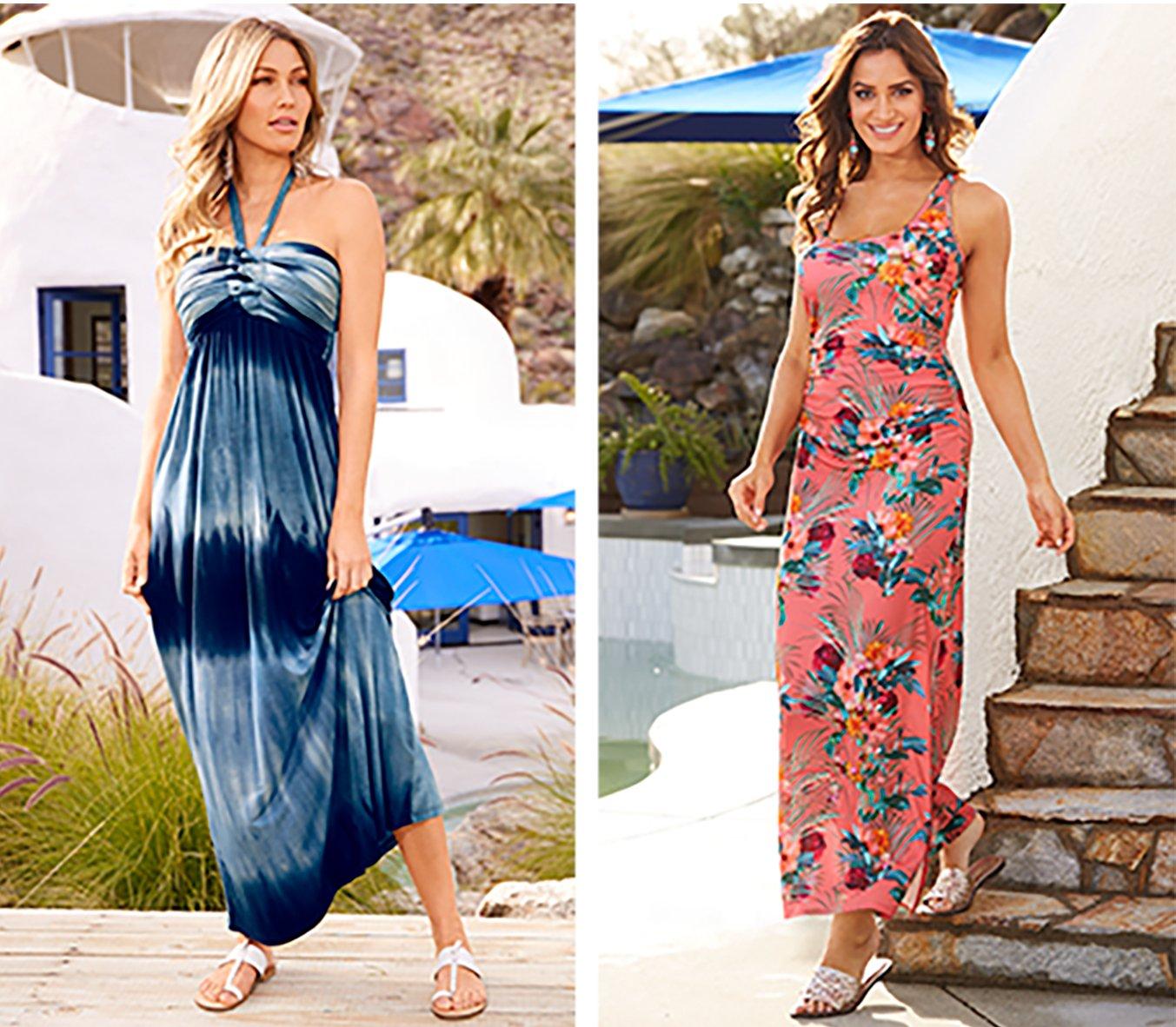 Casual Maxi
Every woman loves the feeling of stepping out in a stylish maxi. Worn with flats or a wedge, a casual maxi is easy, comfortable and chic — all at the same time.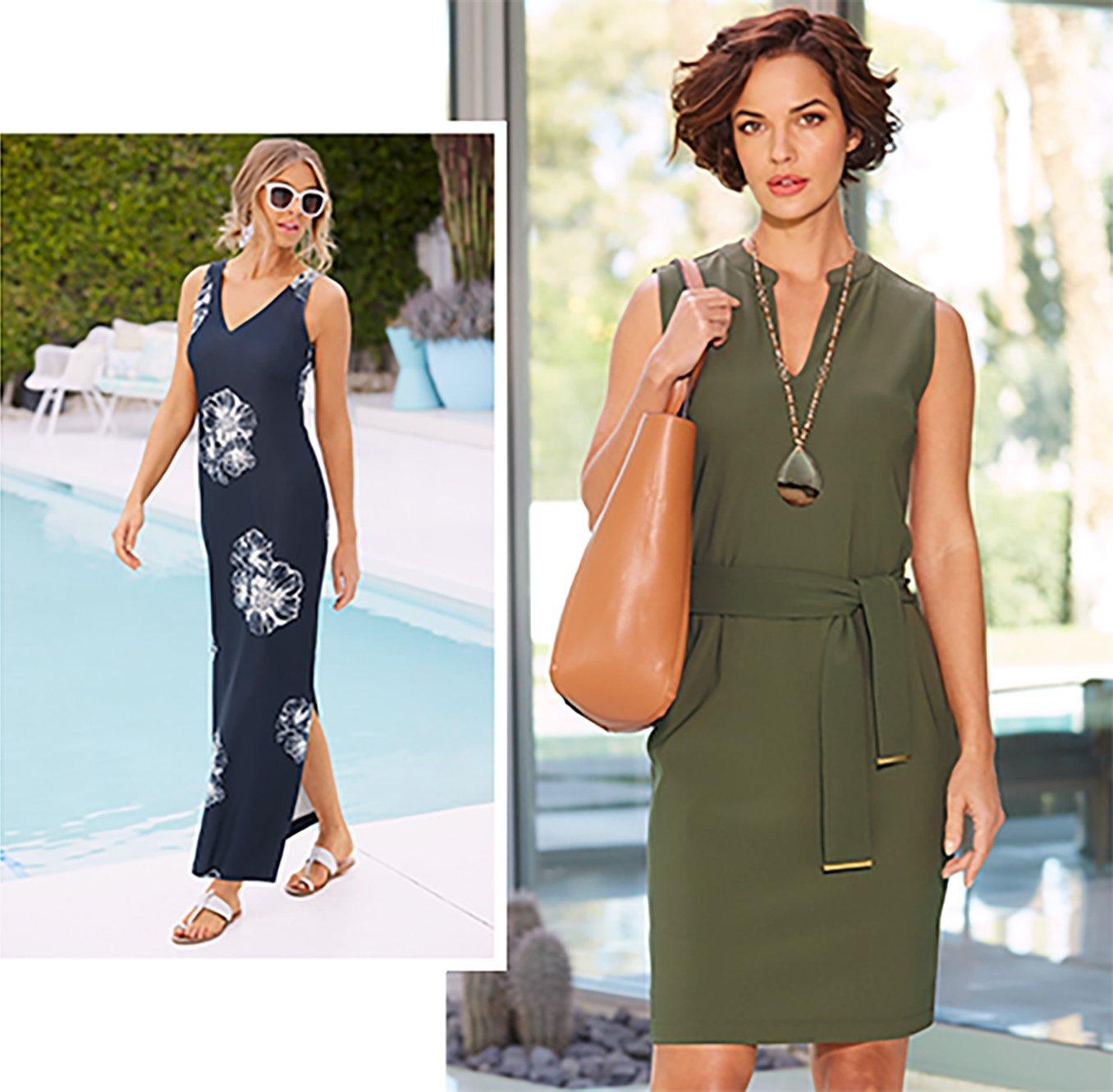 Travel-Friendly
For a travel day, nothing works better for a woman than a soft, comfortable, wrinkle-resistant travel dress. If you need to dash from the airport to an appointment, you will arrive looking fresh every time.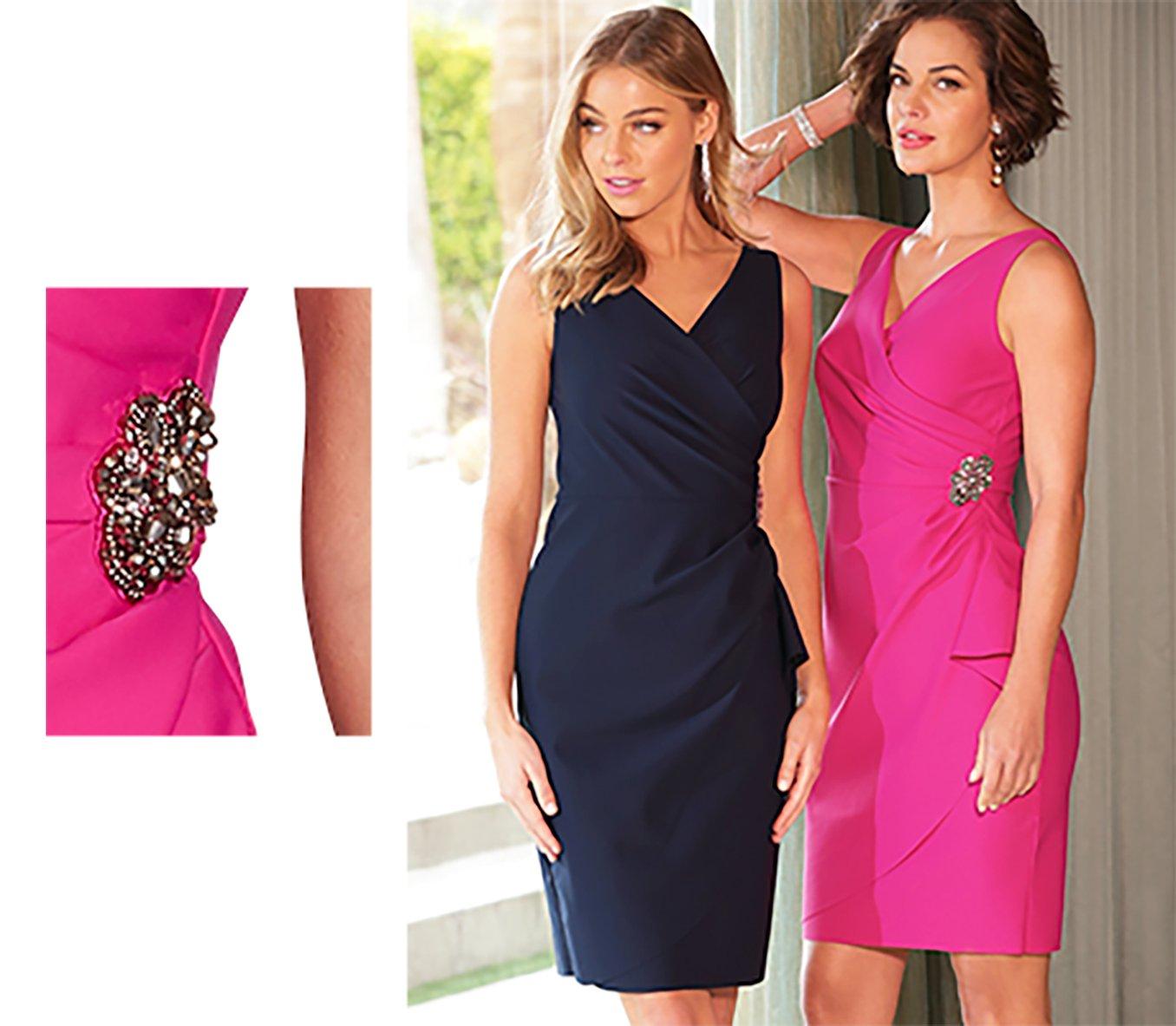 The Showstopper
Flaunt your best features in a glamorous dress for special occasions. Have great legs? Go for a high slit. Hourglass shape? Show off your curves. Whatever your figure, choose a style that channels your inner bombshell.
Date Night
It can be a sweet sundress or a sexy number. The trick is to have a go-to date night dress that reflects your personal style so you can feel comfortable and enjoy yourself rather than worry about how your dress looks.
Cocktail Dress
The cocktail dress is a standard as far as wardrobe essentials go. Length and fabric should be timeless for year-round wear and versatile to style with a range of accessories.
Shirtdress
A true classic that never goes out of style is the shirtdress. It is so versatile and timeless; it is a look that can transition from business to casual and never look overdressed or underdressed.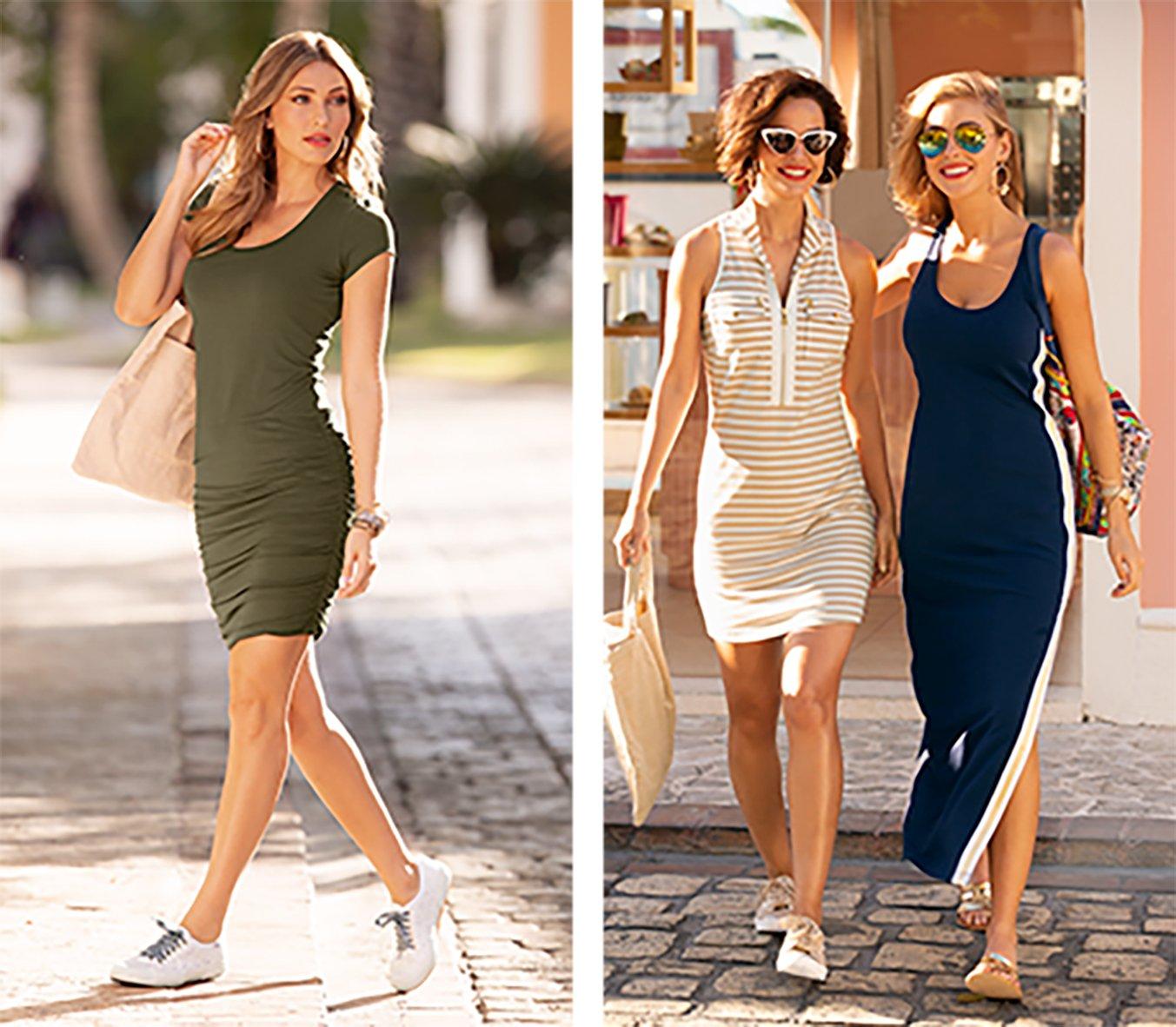 Sporty Weekend Dress
A comfortable knit dress is something you can effortlessly throw on and meet friends for coffee on a Sunday morning or run errands in. Pair with sneakers for fashionable days on the go.