Style Tips
Destination Sunshine
Get resort-ready via five effortless pieces. Plus, the latest swimwear designs from our inspired collab with acclaimed designer Carmen Marc Valvo.
December 15, 2021
Keep your eyes on the prize, dear fashionista! Just after the joyful hustle and bustle of the holidays, there comes a wonderfully chic and magical timeframe the fashion world escapes, if not literally, then at least via style… It's called resort, and it's glorious! This is your super early sneak peek (as well as early access) at pack-worthy Spring style.
RESORT-READY IN 5 EASY PIECES—YOUR PACKING LIST
Let us create a visual for you…Someplace tropical and exotic. Rolling ocean waves. Awe-inspiring sunsets. Cool pools...Chilling and self-care...Throw in a few fabulous meals. And a handful of those delectable cocktails garnished with colorful little umbrellas. That's the inspo. Now onto looking resort fab, whether this is an inspired daydream or your much-deserved reality. Here's how:
1. A sexy swimsuit as comfortable as it is stunning and flattering, of course!
2. A cover up for those long lunches al fresco, pairs back to shorts too!
3. An effortless statement dress or two! So versatile and feminine, just throw on and go.
4. A great shoe like this strappy wedge heel that feels as amazing as it looks.
5. An ultra-chic sport set you can wear all day if you want! It's that chic.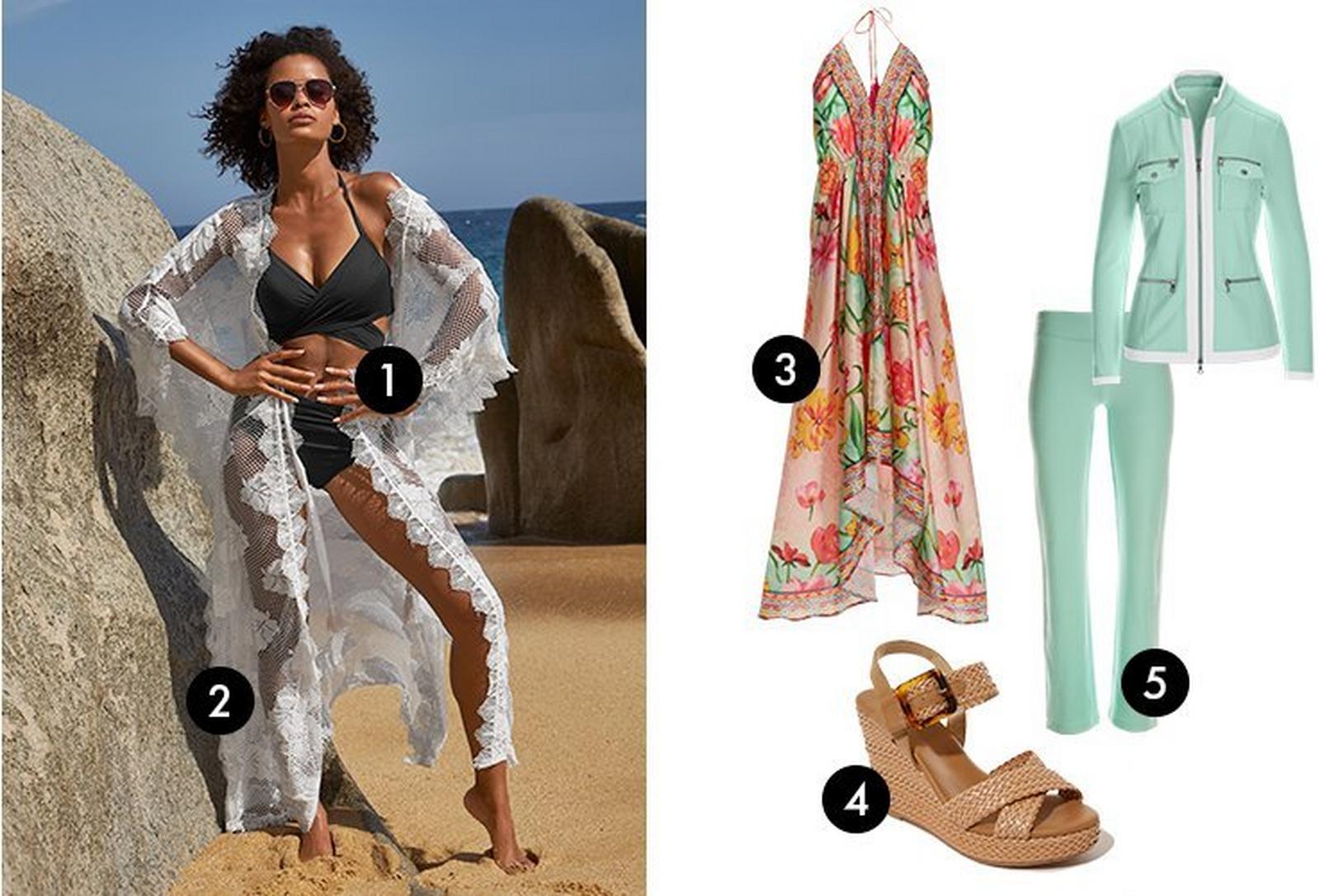 Click each item to get the look
HELLO SUN GODDESS—4 STYLES INFINITE PAIRINGS
Mix, match and play up your assets in swim separates designed to slim, lift and support.
Your perfect swimsuit has landed—choose a top, pick a bottom, ooh la la! These swim separates have deservedly earned a cult following; being widely known and loved for their perfect shaping, coverage, and style versatility. Think, infinite ways to wear and pair them, including mixing up color and print, via tankini tops, bikini tops and both full-coverage and moderate-coverage bottoms.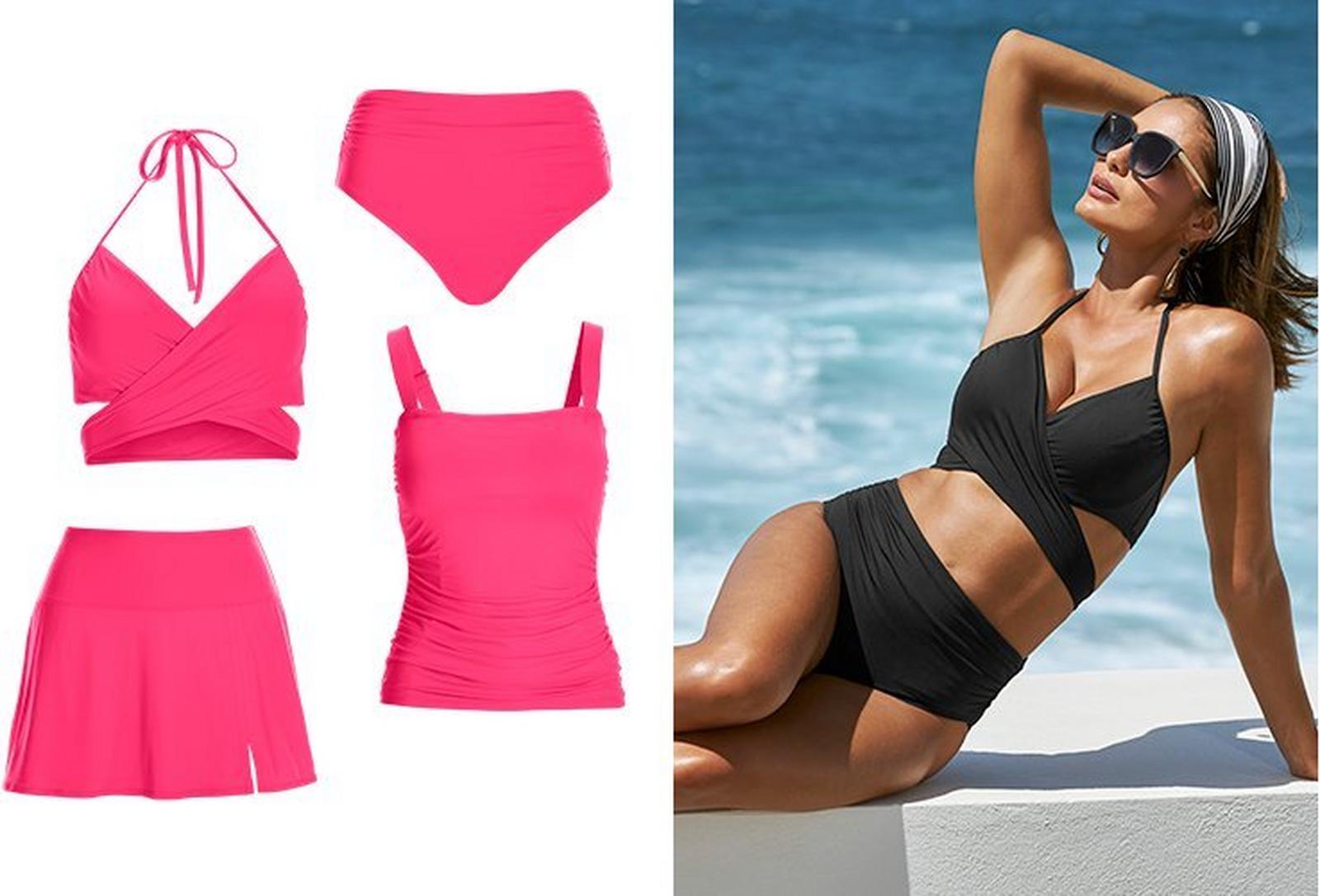 Click the "+" to get the look
A MODERN MOSAIC
Yes, we said print! Introducing a joyfully bright color-block swirl print we've designed in-house. Bonus: This print takes form in two new flattering new cover up silhouettes you can slip on and show off.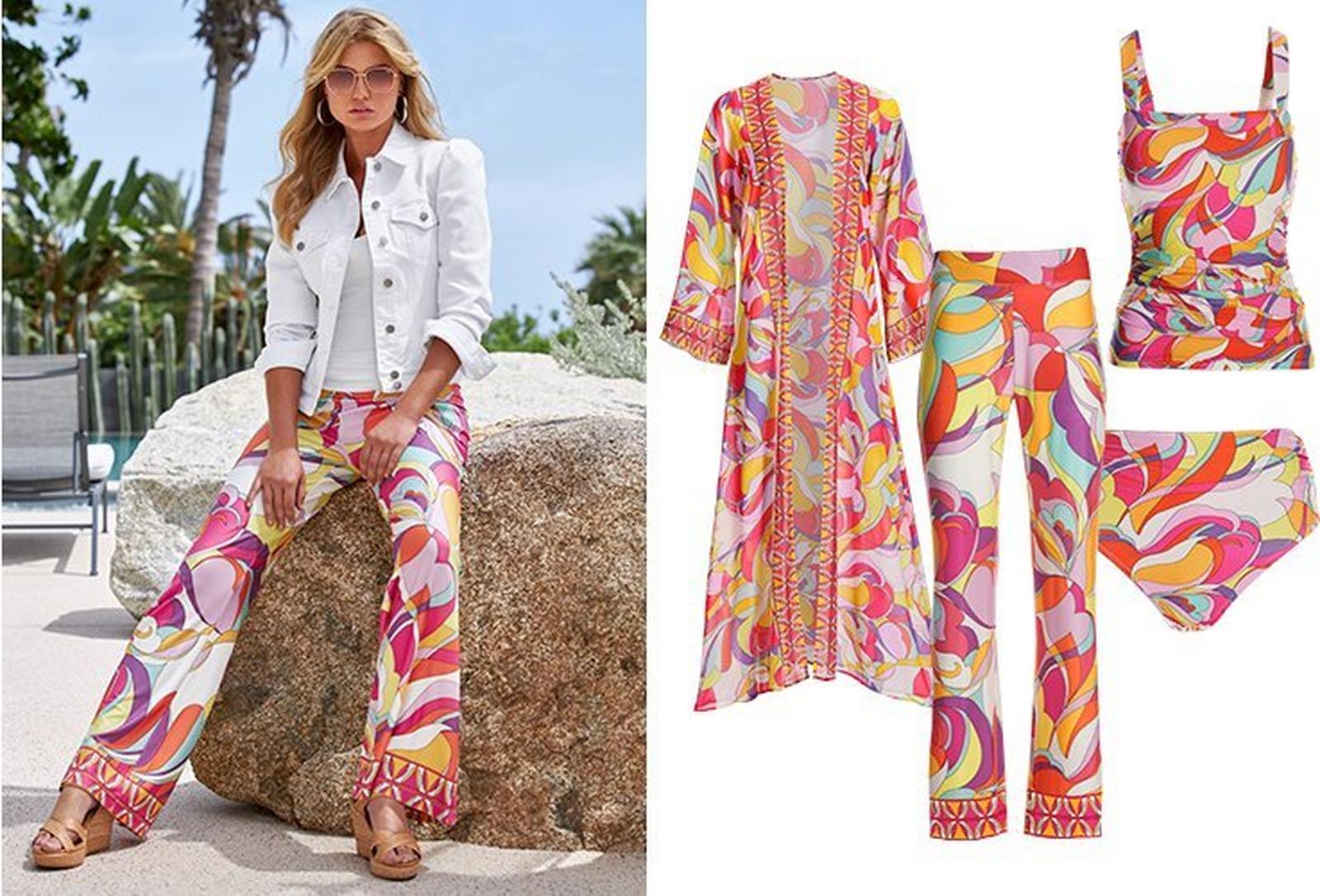 Click the "+" to get the look