THE DENIM TRENDS WE CAN'T STOP TALKING ABOUT
Denim weather is finally here, and the unexpected updates like glittering fringe trim, dimensional embellishments and sparkling embroidered details are turning heads. Get ready for attention.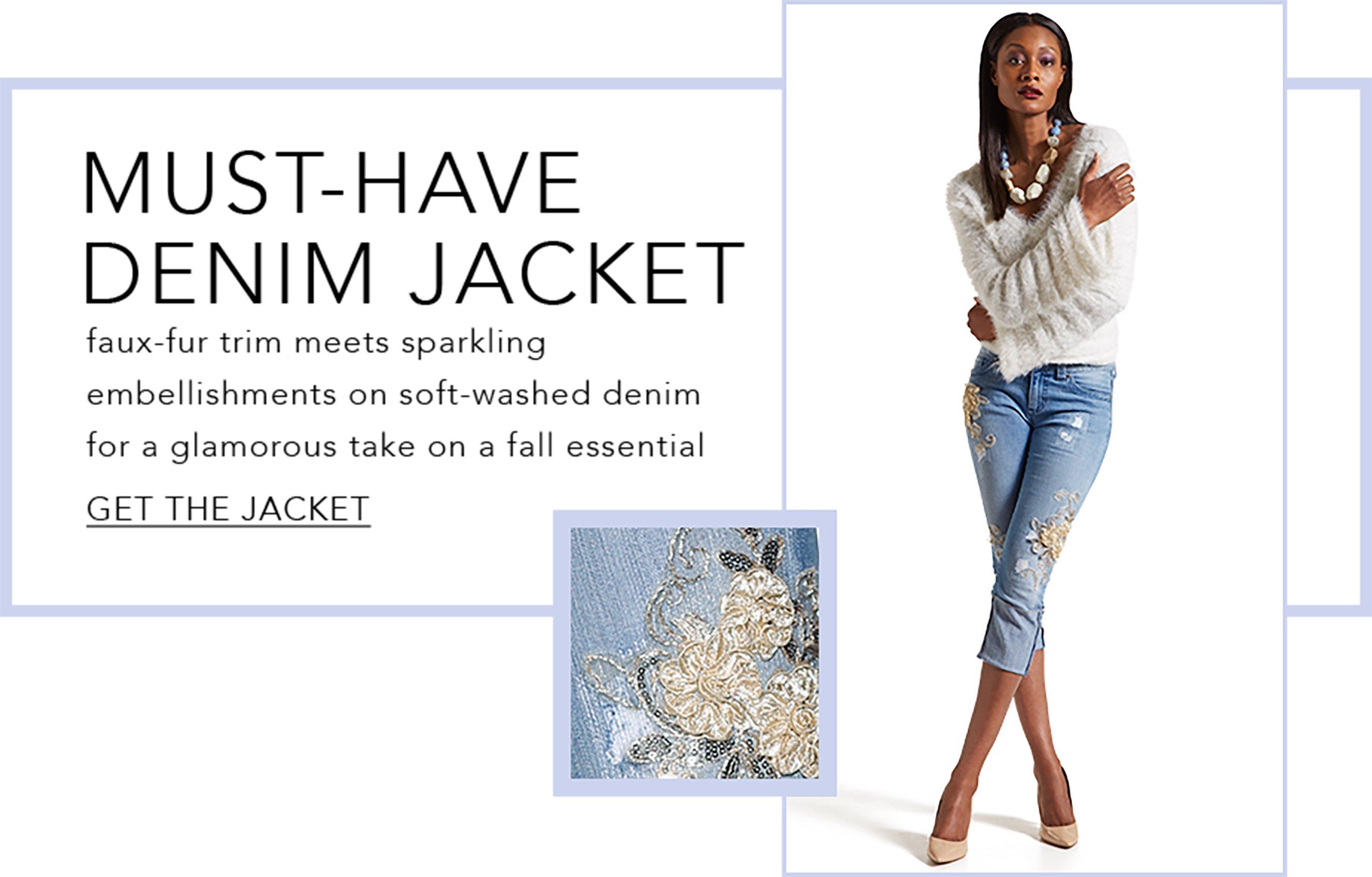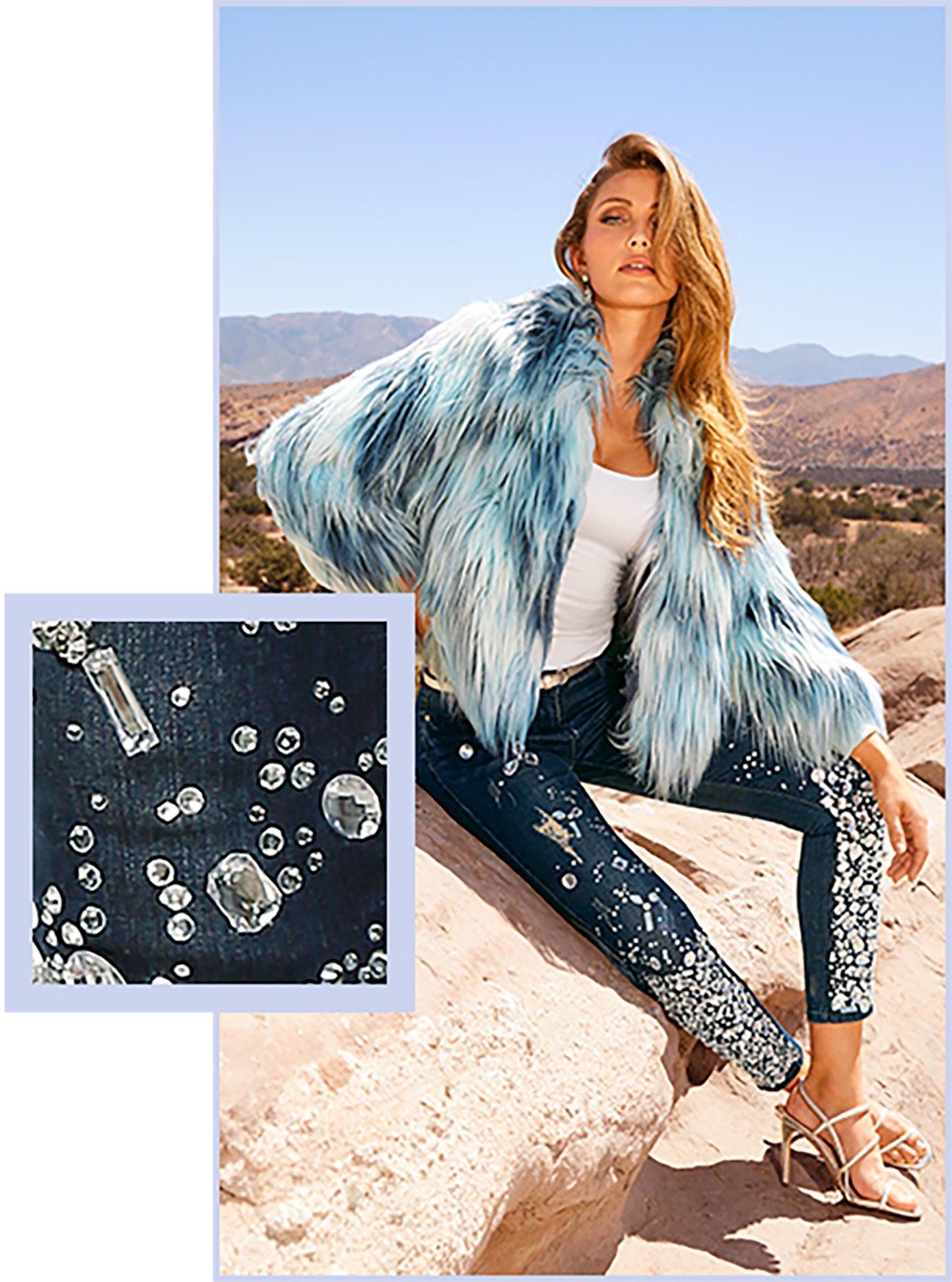 Break the ice
These over-the-top crystal denim jeans were created to spark conversations. Pair them with this head-turning faux-fur jacket and get ready for compliments.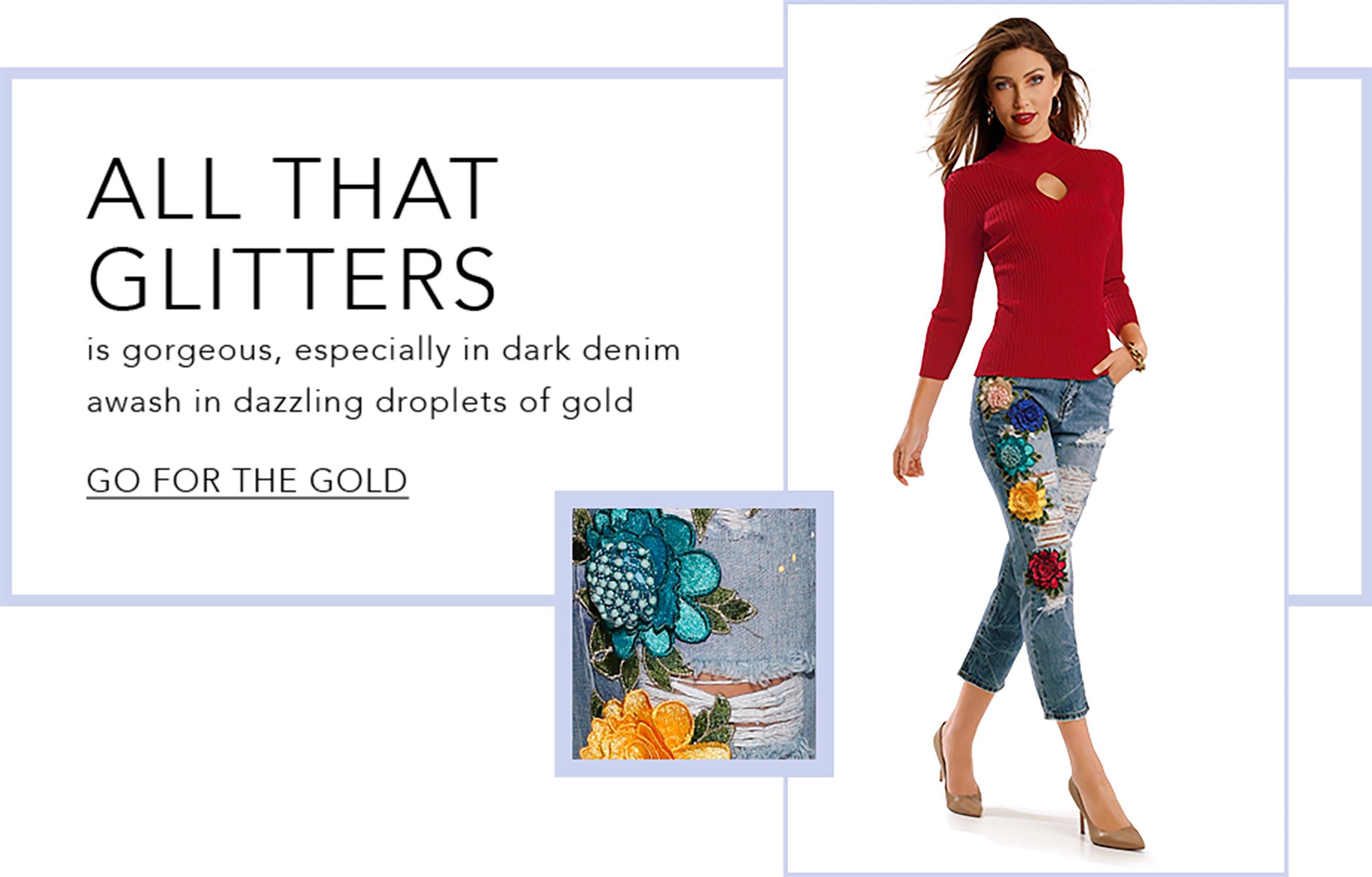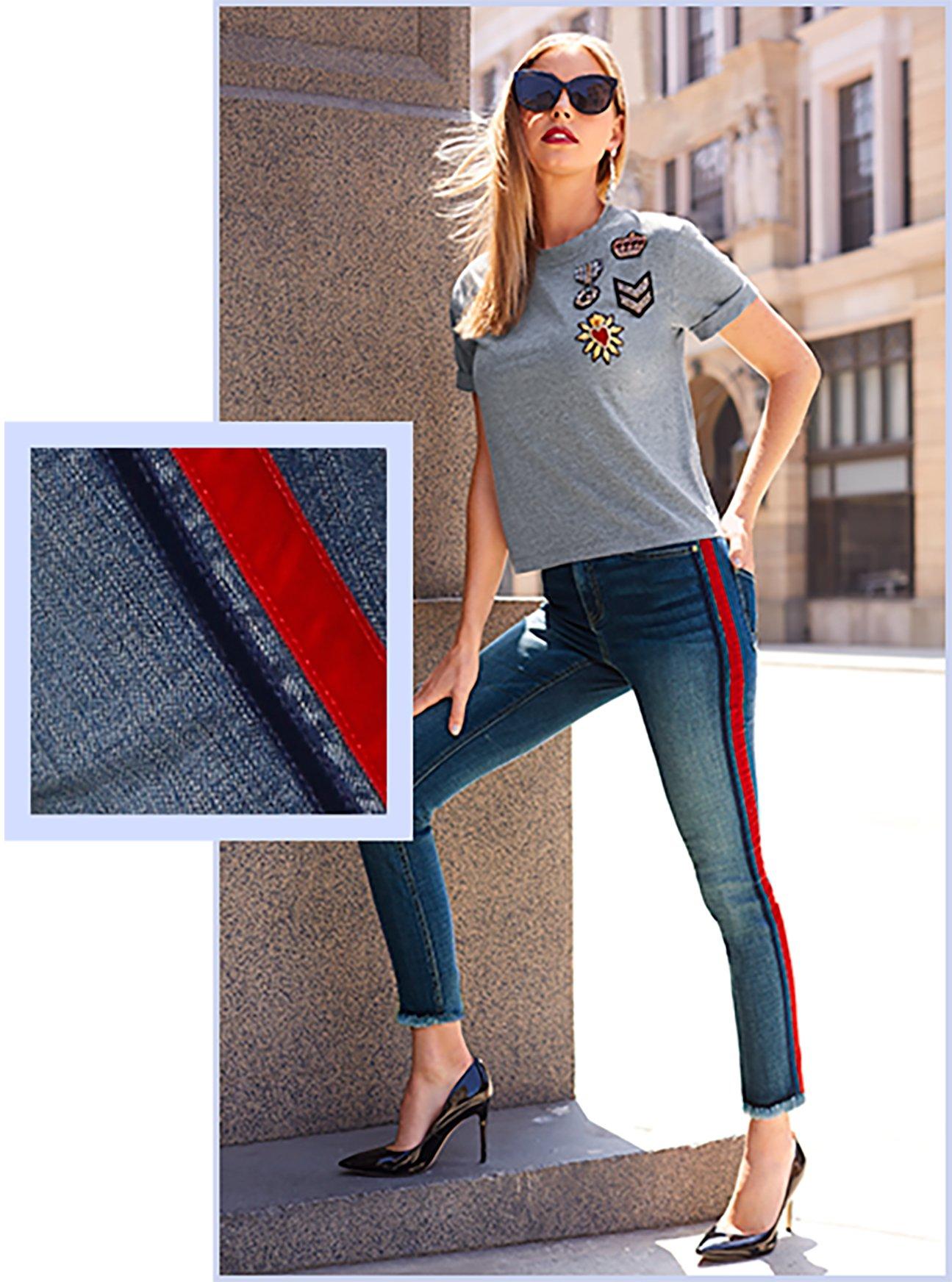 The Side Stripe
Side stripes are street-style perfection, especially on pre-faded, frayed-hem denim. Elevate the look with a pair of sexy high heels and statement earrings.