Style Tips
The Best Presents To Get Yourself
Treat yourself to the top holiday gifts this year
December 18, 2020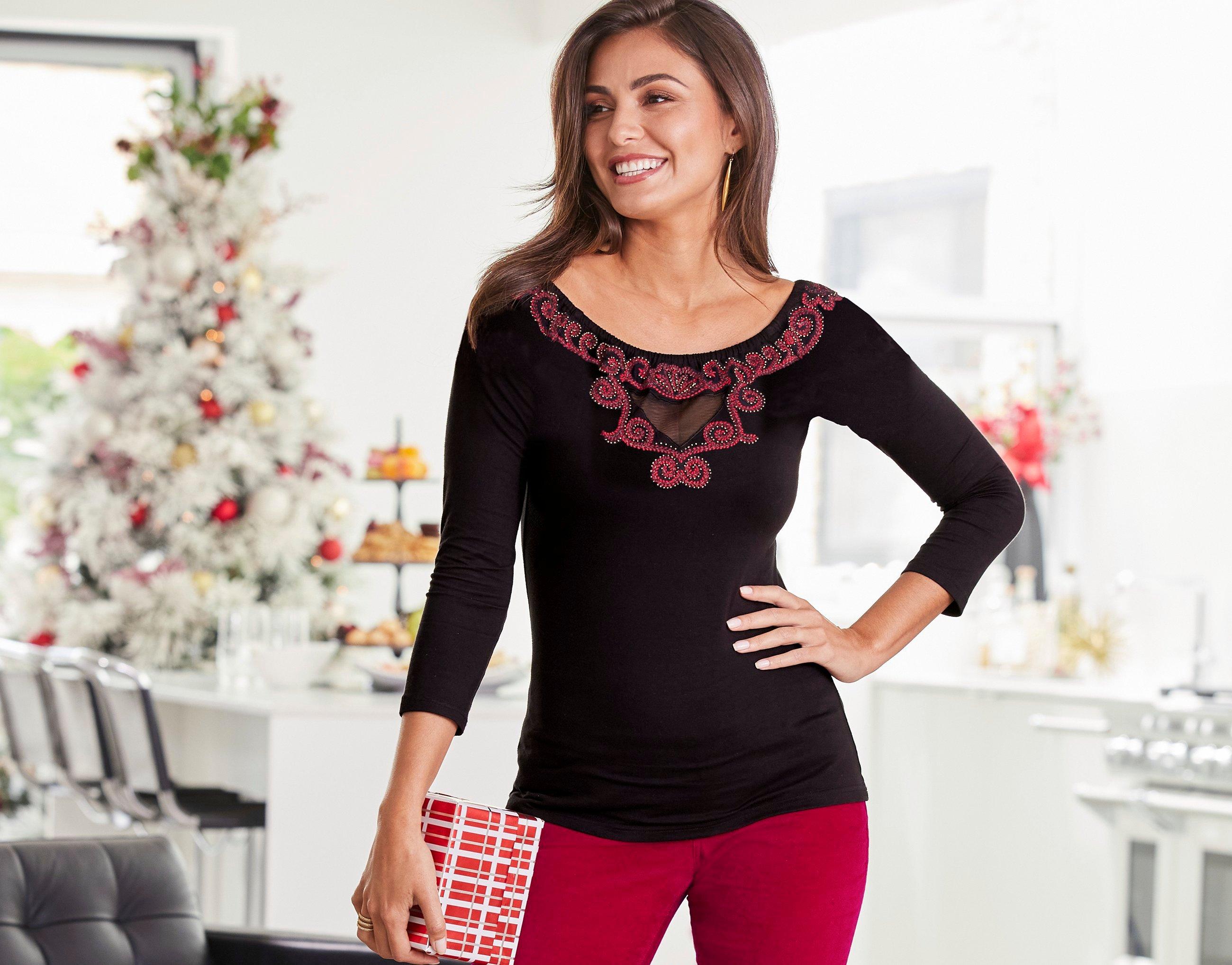 Click "+" to get the look
We love a season that's all about giving, but you deserve a few things, too. When you're putting together your gift list this year, don't forget to add yourself! And if someone's looking for a few ideas for things to wrap up and give you, this list is a good start. In a year that's seen a lot of uncertainty, it's nice to unwrap a few things you know you'll love (or to just treat yourself).
Comfy and cozy, it steps up any outfit and still feels like you're dressed up. The style is perfect for going to a friend's for cocktails or hosting a little dinner party at your house.

Nothing gives you instant holiday cheer (or instant anyday cheer) like a cheeky graphic tee. We love it with jeans and sneakers or ankle boots—and you can dress it up with a tailored blazer for video conference calls or happy hours.

This is like many presents wrapped in one, because the two separate pieces give you endless outfit options to mix and match. It's the year-round go-to you'll need in every color.

Want laid-back glam that feels like you're really treating yourself? This duster is one of our favorite styles of the year; it makes even jeans and a tee feel cocktail-ready (during the holidays and all of the other days, too).

We love unwrapping something sparkly, even better if you can wear it right now. This is your going-out top you can also wear at home for intimate celebrations, Zoom calls with family and friends, and any time you want to break out of routine.

The boots you see and just have to have. Wear these attention-getters with anything from skinny jeans to skirts and dresses. We love them with jeans and a sweater for an elevated yet easy coffee-to-cocktails look.