Cozy-Night Cocktails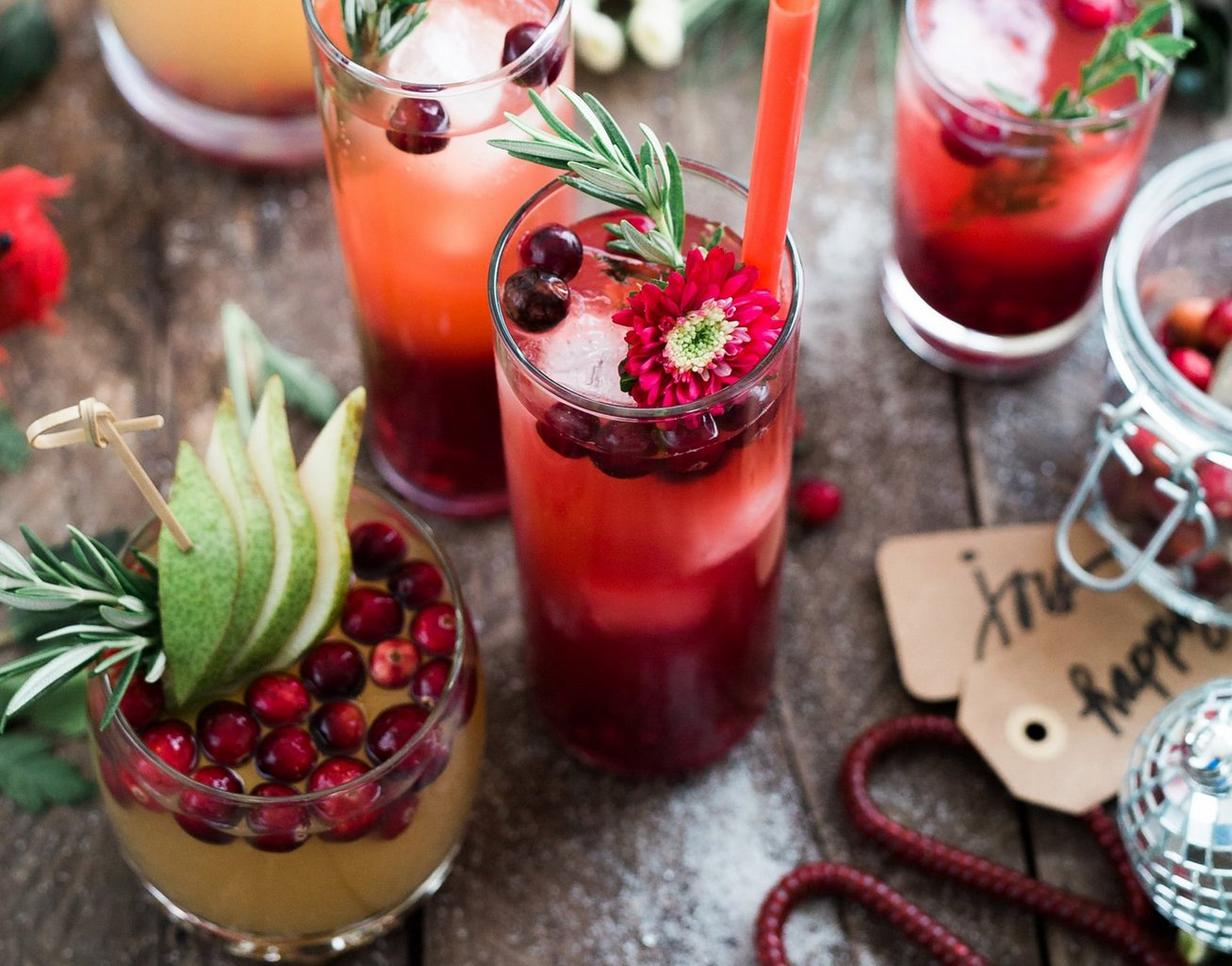 This season is a welcome time to host a gathering of family and friends at home with festive food and drink. You can make the evening merry by serving delicious holiday cocktails that create the perfect mood for cozy, casual celebrating at home. We're confident these cozy-night cocktails will warm up the season in no time.
Seasonal Spiked Cider
There are few things more comforting than a cup of warm cider around the fire. This spiked cider recipe is one of our favorite cozy-night cocktails and is sure to keep spirits light and bright.
Ingredients: Serves 2–4
6 cups of apple cider
3 cinnamon sticks
1/2 teaspoon whole cloves
2 star anise
1 cup of dark rum
Fresh cranberries (optional)
Directions
Place a medium/large pot on medium heat and pour in apple cider and spices. Warm the pot over low heat for 45 minutes, stirring occasionally. Add in rum and let simmer for an additional 15 minutes. Remove the pot from heat and ladle the cider into mugs. For an extra festive touch, garnish this cozy-night cocktail with cinnamon sticks or fresh cranberries for added holiday cheer.
Holiday Hot Toddy
There's a good reason why the hot toddy is a seasonal favorite. This classic winter cocktail warms you all the way down to your toes. Enjoy one of these with your sweetheart while you play board games or cuddle up for a holiday movie marathon.
Ingredients: Serves 1
1 oz. of your favorite bourbon
2 teaspoons of fresh lemon juice
1 tablespoon of pure honey
1/4 cup of boiling water
Slice of lemon (for garnish)
Directions
Pour honey and lemon juice in a warmed mug. Add in the hot water and stir until honey has dissolved. Pour in the bourbon and stir, then garnish with slice of lemon.
Winter White Russian
Sometimes a cozy night calls for something on ice. This indulgent cocktail is rich and comforting and perfect for elevating the evening. Its smooth, luxurious consistency makes the winter white Russian an elegant treat for the holidays.
Ingredients: Serves 1
Ice
2 oz. of Kahlua
2 oz. of your choice of vodka
2 oz. of heavy cream
Cinnamon powder or 1 cinnamon stick (optional)
Directions
Pour ice into a rocks glass and add in Kahlua and vodka. Pour the heavy cream on top, add cinnamon powder or 1 cinnamon stick and serve.