THE BEST TRAVEL PANTS +
BLAZERS OFFER FASHION VERSATILITY
---
What work style looks like now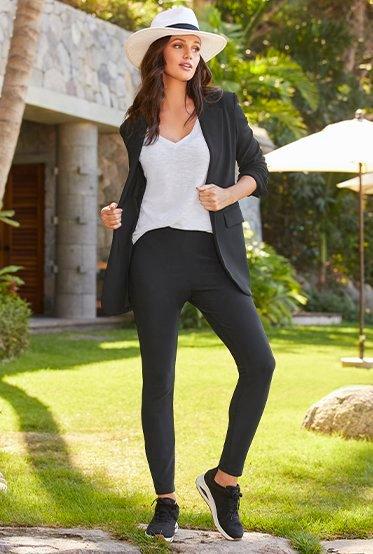 Click "+" to get the look
DRESS FOR THE LIFE YOU'VE CREATED
You may be going back to the office, but you don't have to go back to stiff, uncomfortable work clothes ever. So, as we resume 9-to-5ish, we are getting rid of outdated work style rules. And we are writing new ones that revere leggings, lunch breaks, and the evolution of you ̶ the woman that feels as good as she looks in whatever she wears. Think fresh pairings: beloved best-selling looks worth keeping in the wardrobe mix paired back to the new professional #ootd (outfit of the day). Let's rethink what workwear really even means, revise and reimagine it together, focusing on uniqueness and comfort.
POWER DRESSING REIMAGINED
A metamorphosis of style is underway like a caterpillar becomes a butterfly, fashion has evolved into something entirely new. And power dressing means something totally fresh. Expect: Elastic waistbands. Stretch. Fluidity. Give. Versatility. Comfort.
Think: Pants you could literally sleep in, in a plethora of styles and colors.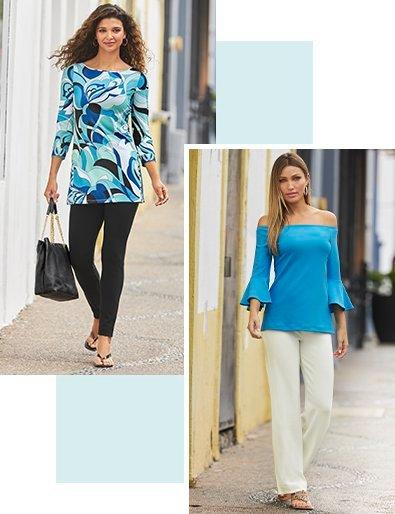 Click "+" to get the look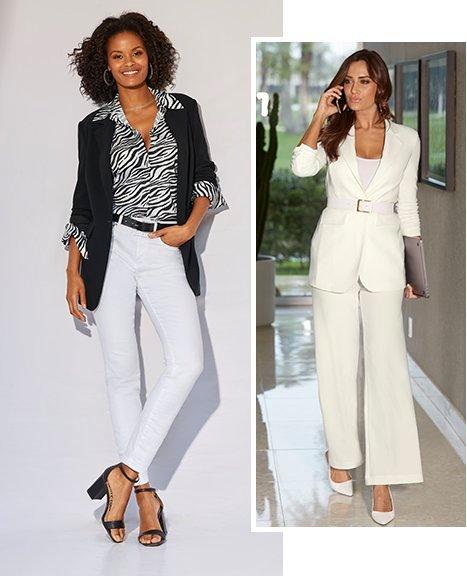 Click "+" to get the look
GO MONOCHROME
There's something incredibly polished (not to mention simple!) about monochromatic dressing — it's an understated statement. Showing the world you've very deliberately embraced one hue and ran with it with utter confidence. It's head-to-toe synchronicity that looks so so good on. And as we mentioned, it is easy to do, especially via our Beyond Travel Collection of mix and match separated. Just pick a color and stick with it, voila!
BLAZE A TRAIL—IN THE BLAZER
Whether you're seeking an upgraded leave-the-house version of matching set dressing or a way to elevate jeans and a tee, the blazer is your go-to. Its mission is to take whatever you have on and refine it stylishly. Our Beyond Travel Blazers are AH-MAY-ZING for comfort dressing that looks so put-together.
We're taking power dressing and evolving it—to empowered dressing. Designed for polish and ease, these travel-friendly pieces are seamless wardrobe staples for weekday, weekend, and anywhere. Our propriety fabric is amazingly comfortable with four-way stretch in a smoothing double-knit that's wrinkle resistant and easy to care for.