Fashion Tips & How-To's
THE BEST DRESSES FOR EVERY BODY TYPE
The three most flattering dress silhouettes for summer have landed. Just in time for all the occasions coming up.
May 18, 2022
When it comes to finding that perfect dress, there's more to consider than how fabulous it looks on that glossy magazine spread. It's in how it fits and how it makes you feel. The right dress is utterly transformative the moment you slip it on. And the three most flattering dress silhouettes for summer have landed, just in time for all the occasions and fun in the sun on the horizon.
We set out to find the styles that will feel just right for you. Hint: you truly can't go wrong with these three timeless silhouettes.
THE EMPIRE WAIST: Best For Rectangle, Pear, and Apple Body Types
Fitted through the bust with a high-waist feel that gives way to a straight, body-skimming skirt—it always makes a statement no matter the fabrication or print. The empire waist has neoclassical leanings, reviving styles from Greco-Roman art and resembling slender architectural columns. Defined by its elevated waistline, it enhances the bust and allows ease through the bodice and is pretty much the go-to silhouette for every Jane Austen movie ever made. The empire is the epitome of grace and timeless femininity.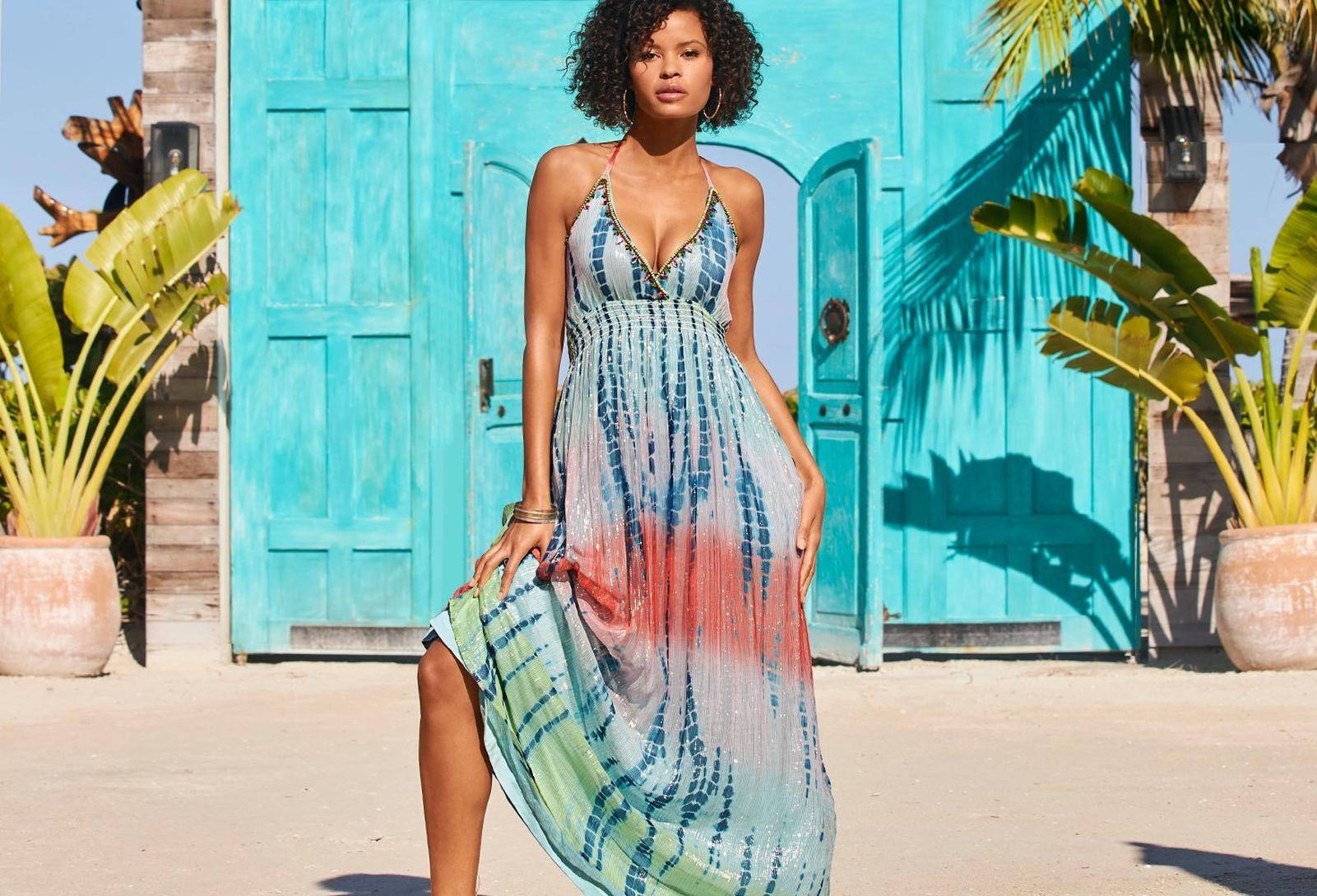 Click the "+" to get the look
THE FIT AND FLARE: Best For Rectangle, Pear and Hourglass Body Types
This fit is curve-loving, as well as curve-creating, being fitted through the waist, and giving way to a twirl-worthy flare through the skirt. This style gave rise in the glamorous 1950s when dress styles shifted focus back to the feminine form with soft shoulders, a flattering nipped waist, and that voluminous full skirt – still a classic and so polished summer party look. We adore this timeless silhouette.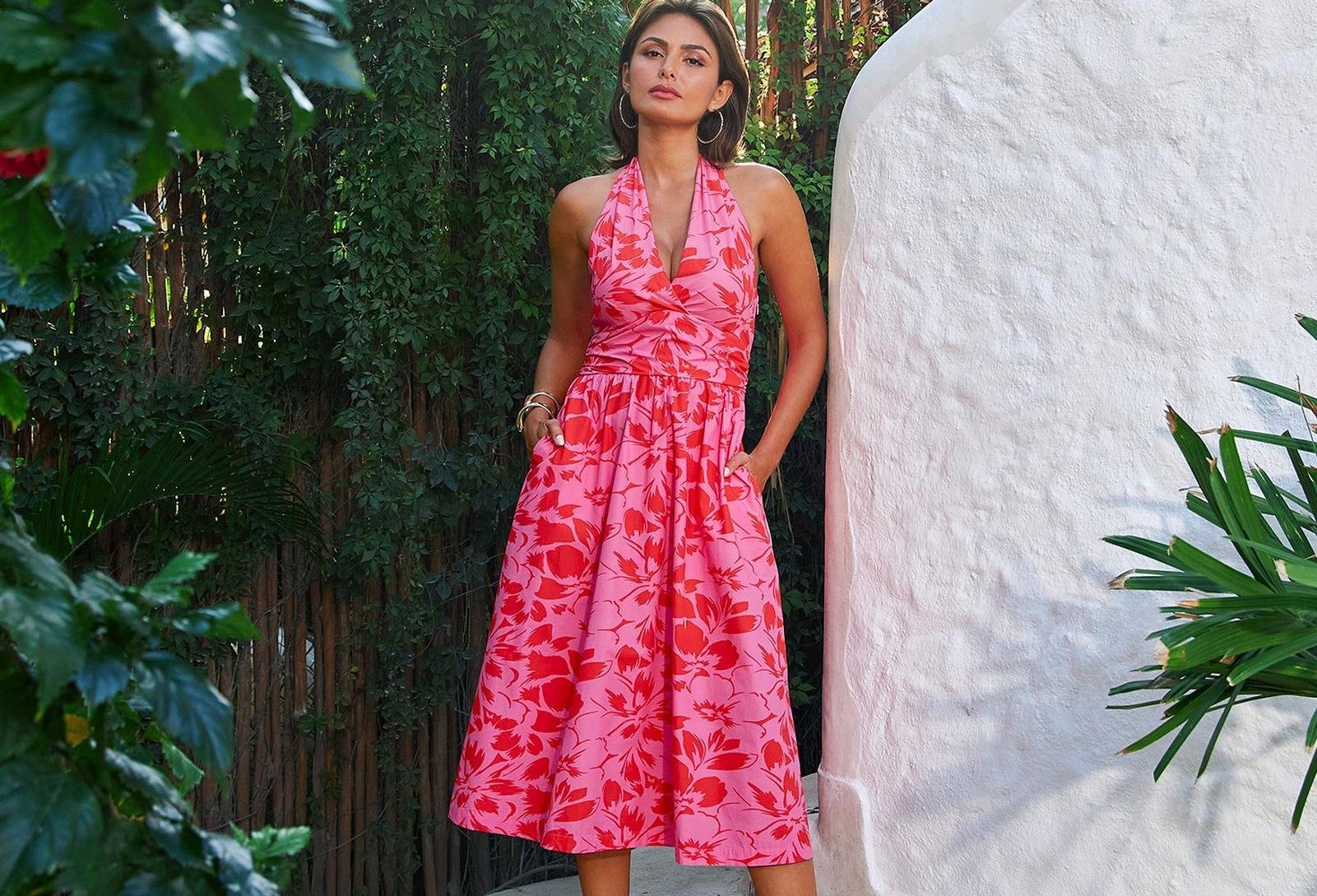 Click the "+" to get the look
THE SHIFT DRESS: Best For Pear, Apple, and Hourglass Body Types
The shift features an effortless fit that streamlines your body, flowing down from the shoulders with an ever so slight difference between the measurements for the bust, waistline, hips, and hem that creates a sleek and easy effect. This often-shorter silhouette debuted right before the fabulous '60s; it was a new, modern shape for the dress. This easy-fit wonder first strutted down the runways in 1958. It was bold and fresh, and if you know your fashion history, you're picturing Twiggy right now. FACT: this dress style is totally roomy and forgiving yet obviously high style.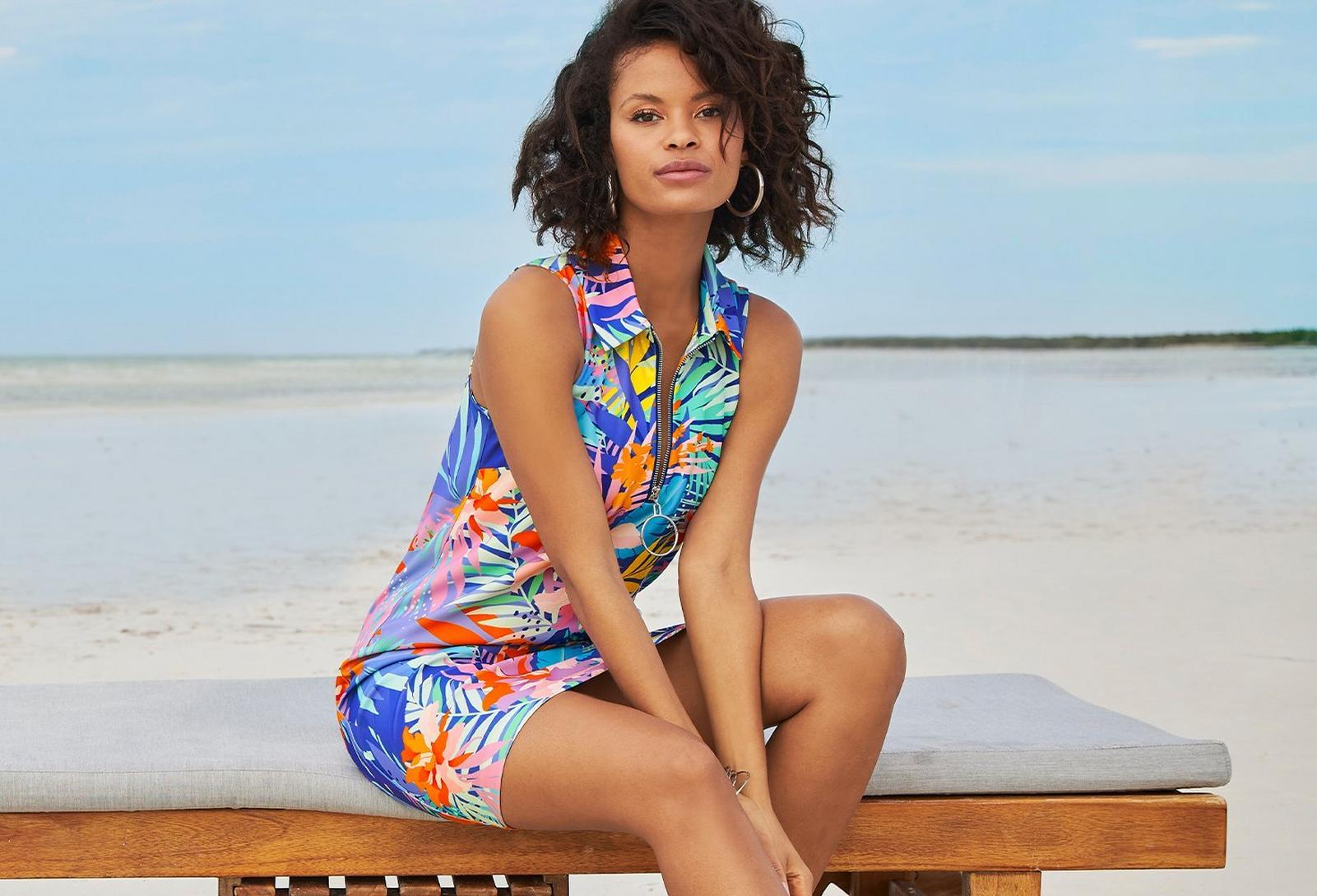 Click the "+" to get the look