BE THE BEST-DRESSED GUEST

The best way to avoid showing up at a special occasion in the same dress as another guest is to choose a one-of-a-kind, uniquely styled dress. It's so easy to go with the standard little black dress option, but why not create a more special look for that special summer event? Try a different style that sets you apart from everyone else. Take a cue from the style experts at Boston Proper® with these head-to-toe looks that are not only exquisite and elegant, but also guarantee you'll be the best-dressed guest there.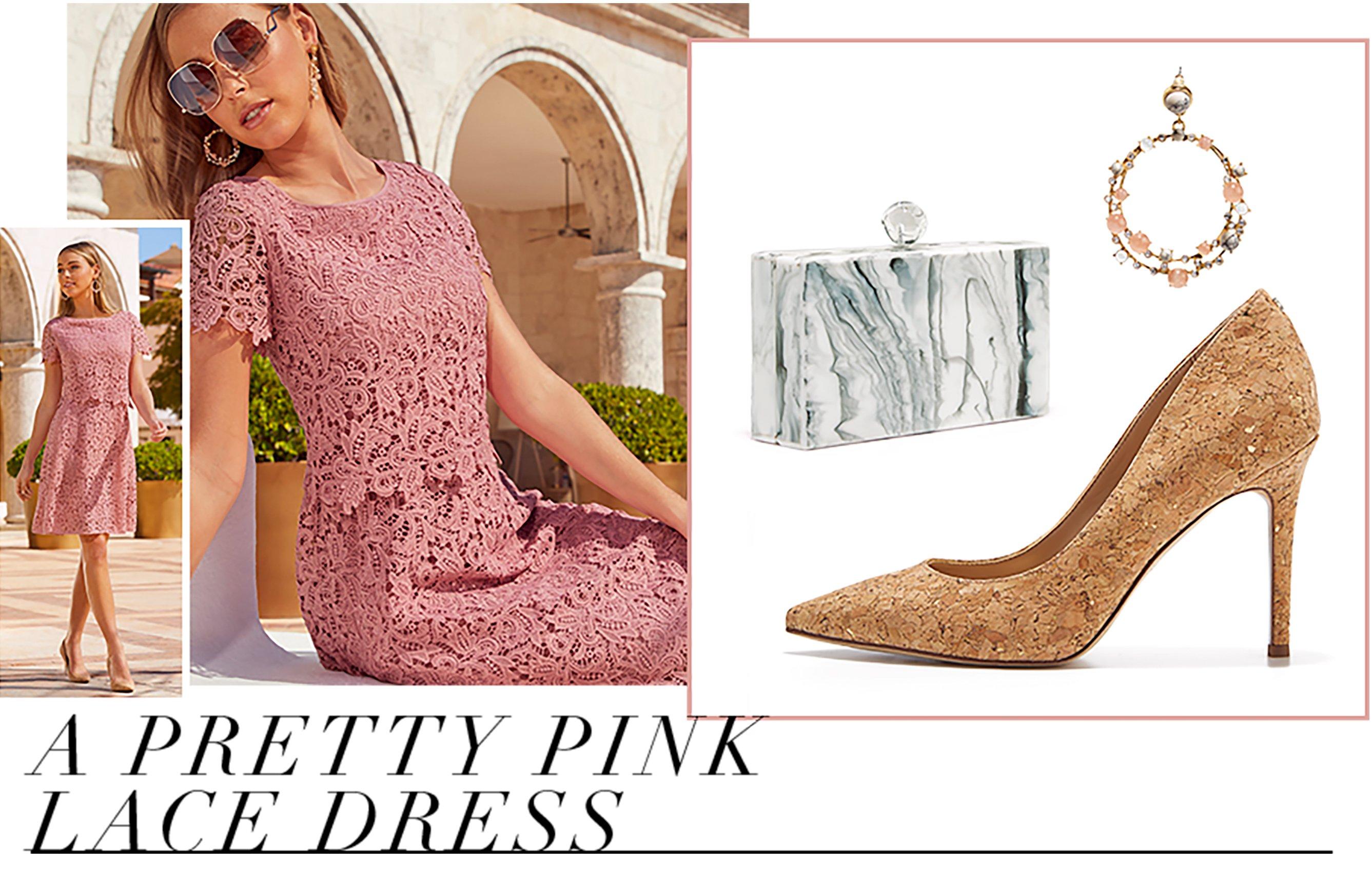 Day or night, this pink lace dress is certain to stand out in a sea of LBDs. With a loose midriff and A-line cut, the fit on this dress is very flattering on all figures. It's fully lined, so no worries on finding the right slip to wear underneath.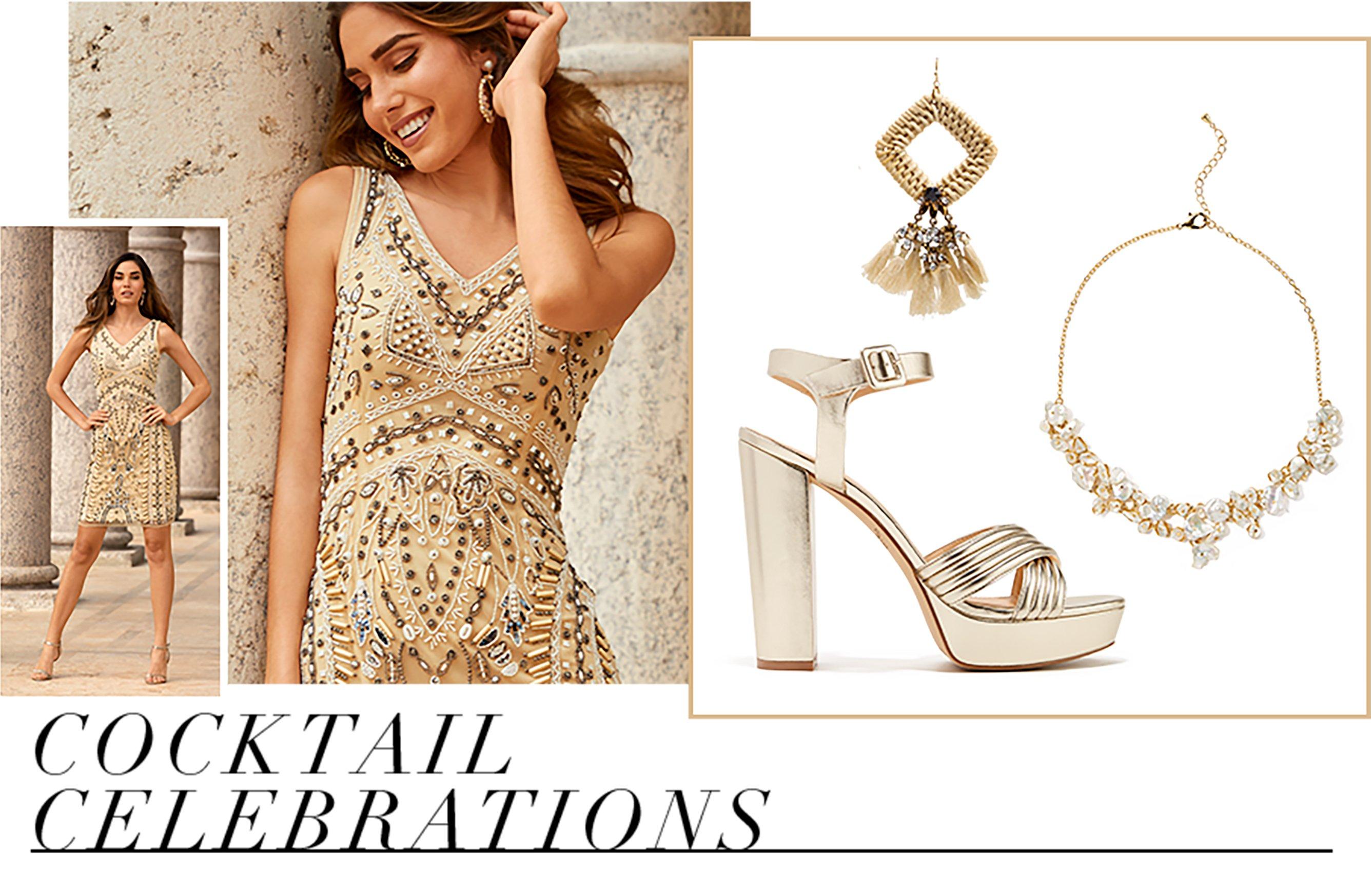 Adorned in a sea of shells and beading, this dress is equally perfect for a champagne brunch or an evening celebration. The striking details create extraordinary style and need just a hint of extra accessories to finish off the look.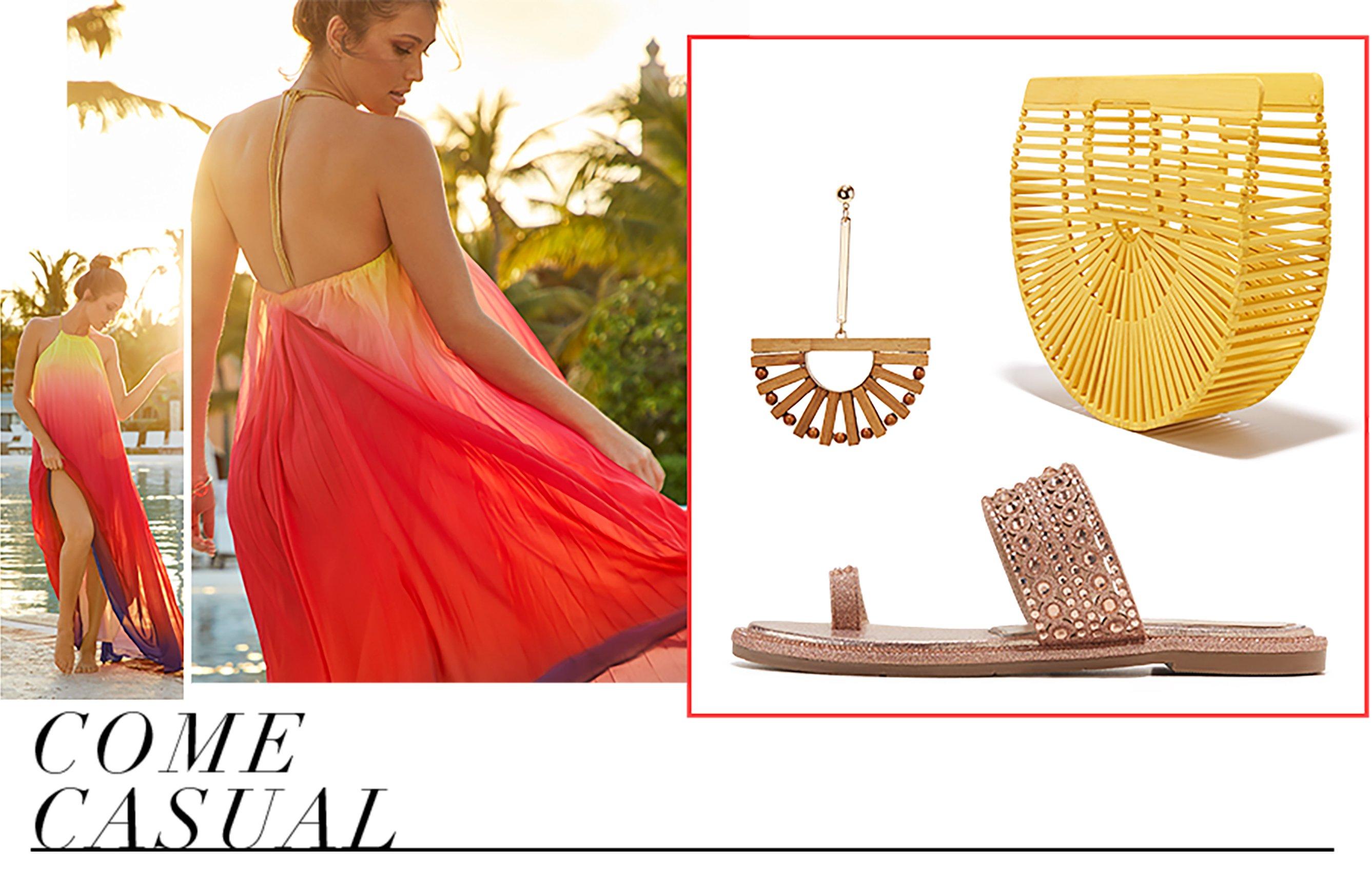 It's impossible to blend in with the crowd while wearing this vibrant ombré maxi, and unimaginable to think there's a dress any more comfortable for a festive summer party. Stunning hues accented with a gold halter-tie neckline and a sweeping silhouette make the best-dressed list with absolute certainty.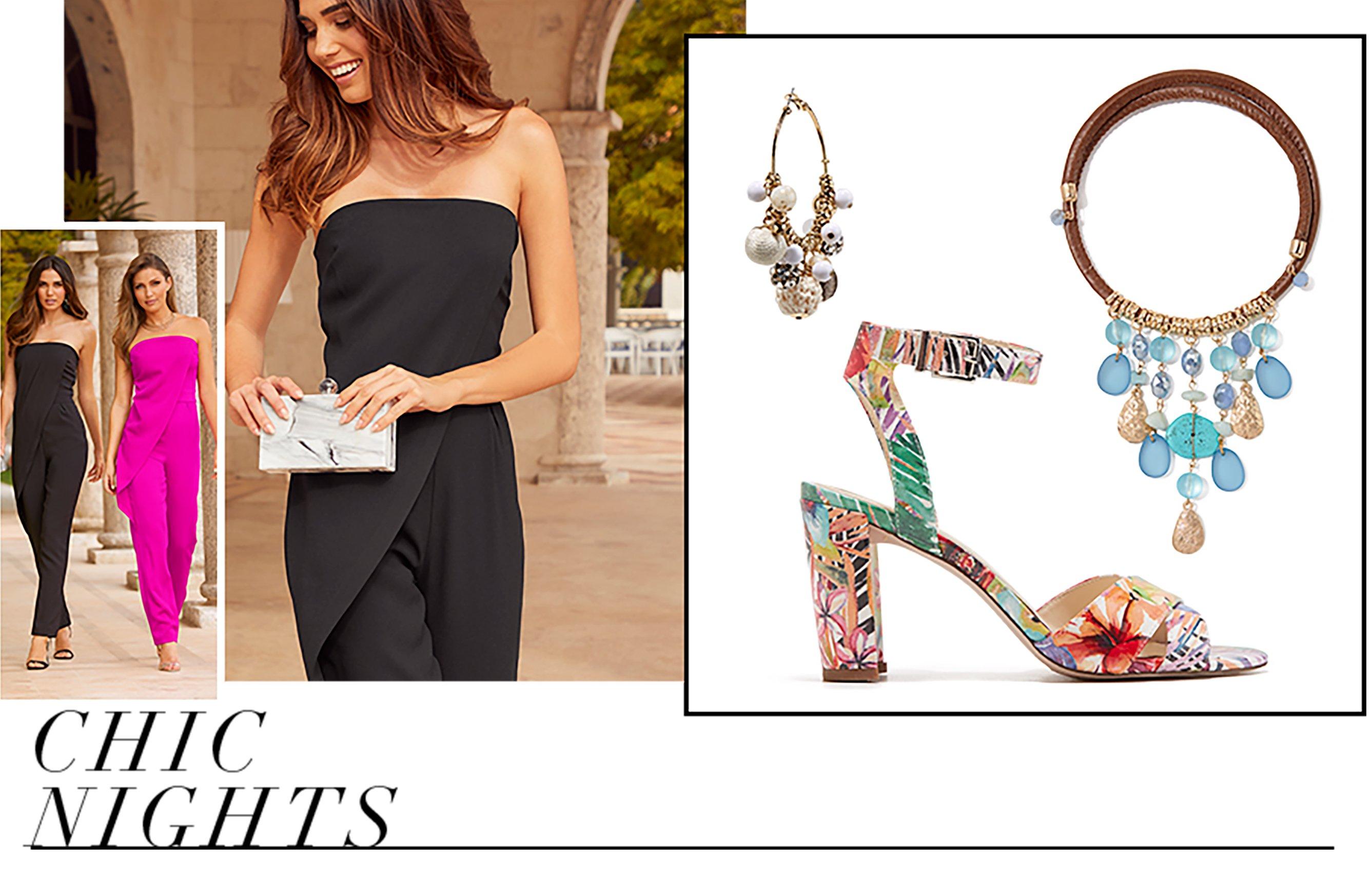 While others dress, you can jump. A surefire way to be singled out for style is in a chic and sexy jumpsuit. It's a bold choice that really lets one's fashion sense shine through. This special occasion jumpsuit needs just a few dazzling accessories for added glitz to an already sizzling summer night look.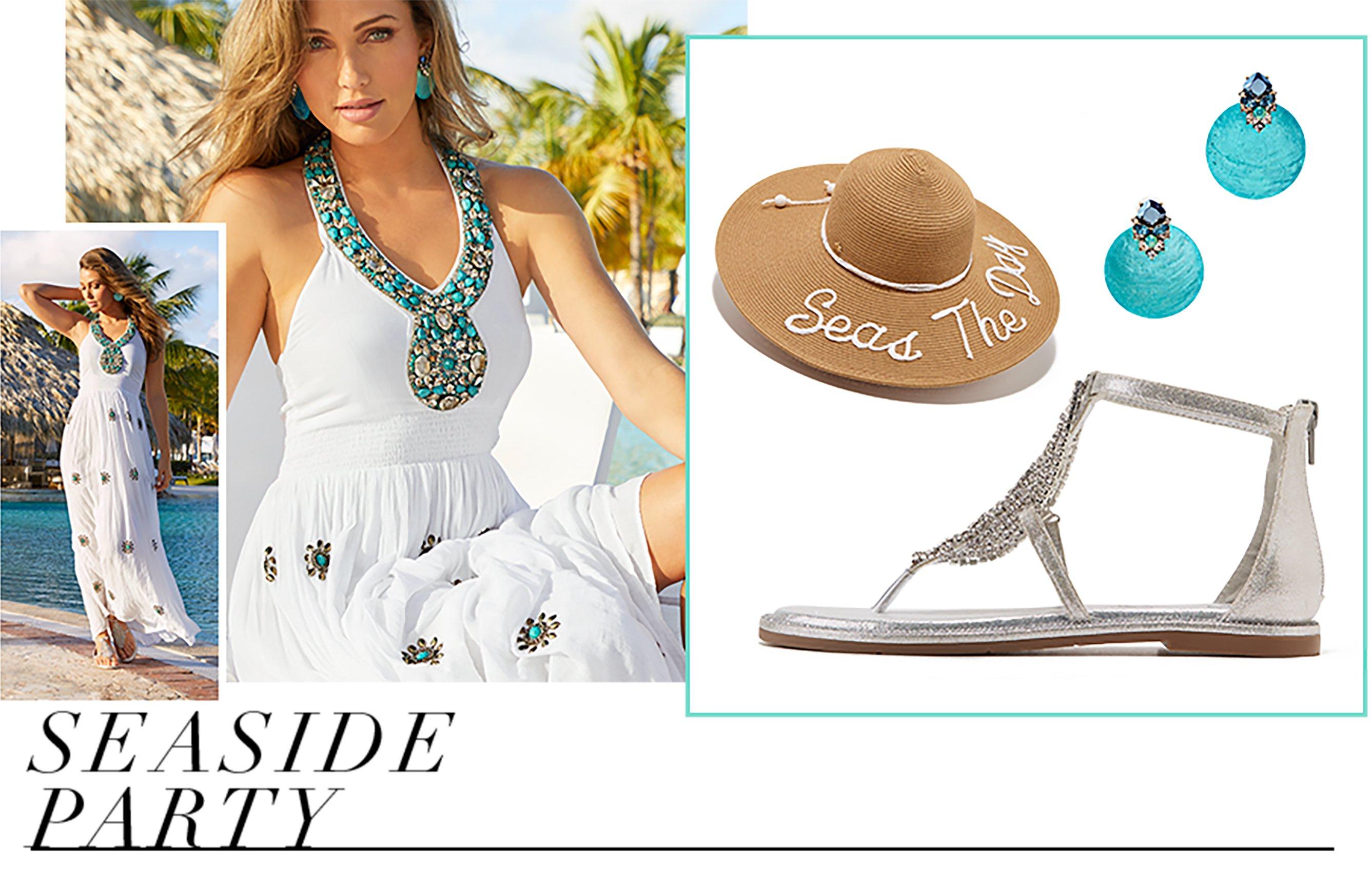 Channel your inner goddess in this bejeweled and beguiling halter dress. Pure and innocent yes, yet extraordinary decorative embellishments make it known that there's more to your laid-back style. A must-wear maxi for casual affairs by the beach or pool, this gorgeous look will be the envy of all the other guests.