Style Tips
Behind The Design
A behind the scenes glimpse at where (+ how) the magic happens…
March 10, 2022
FROM A SKETCH TO A STYLE
Our visionary team has a supernatural way of dreaming up the looks that are redefining age-appropriate style. Beginning with color palette conception, onto print creation, to the well thought out cut and fit of each design... We thought you might like a sneak peek behind the curtain…
STORIES & VISION
Sometimes we're inspired by our travels… Or the vivid beauty of nature, which is often our muse—from exotic florals, to butterflies to cheerful yellow lemons...Then there's art—playing with palettes color blocking, vintage inspo made modern… like our highly sought-after hand-drawn kaleidoscope swirls. Next, our own creative vision comes into play, yes, this is where the real magic happens. Then we curate, curate, curate uniquely inspired collection, after unique inspired collection, with astonishing you at the forefront of our style-consumed minds. There is almost always a cool story and a lot of joy behind our designs.
This print was derived from beautiful blue tilework spotted on a trip to Capri, then the team created a collage effect, by layering in florals and lemons.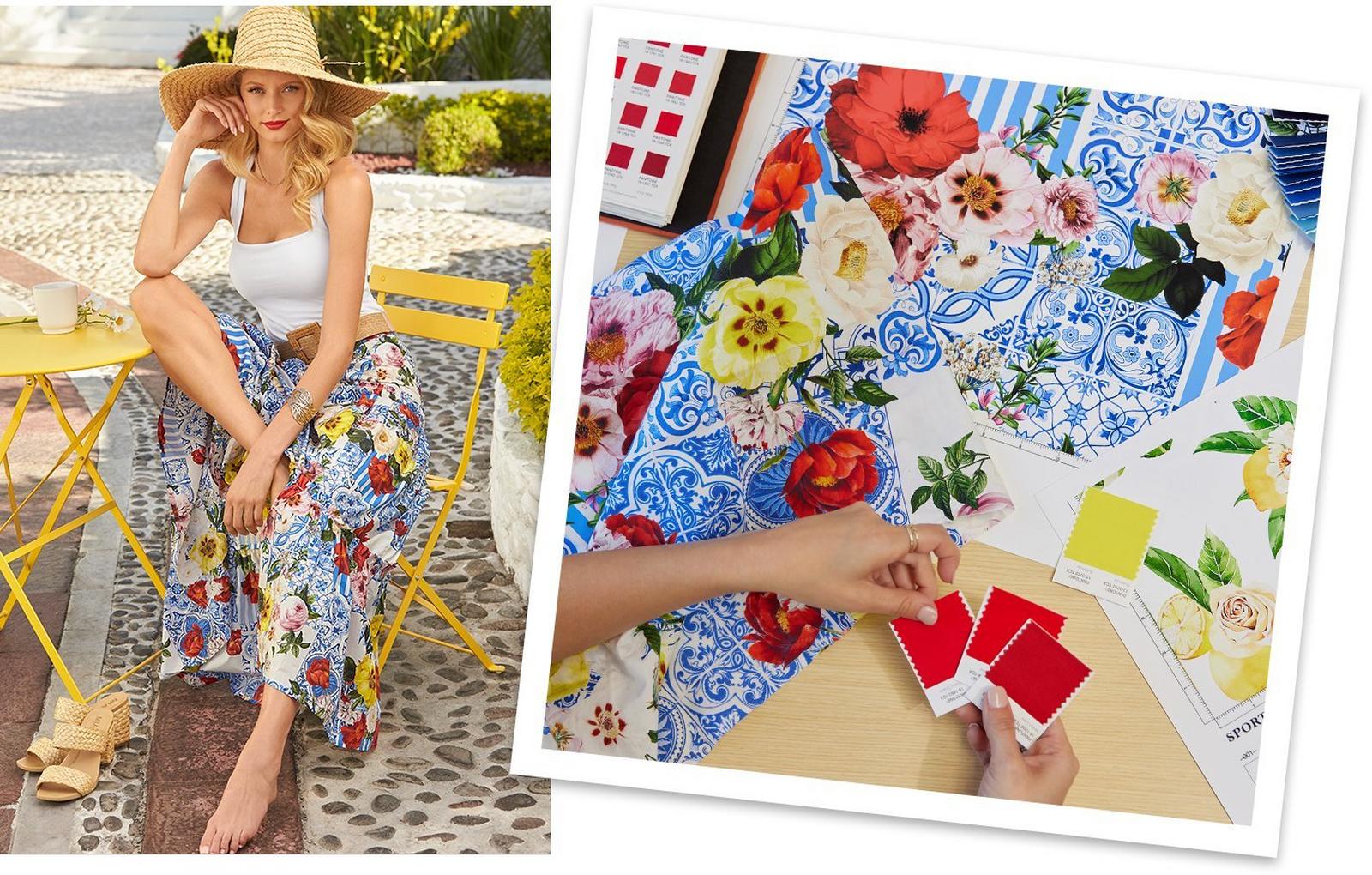 Our exclusive moody blue butterfly print was hand-rendered.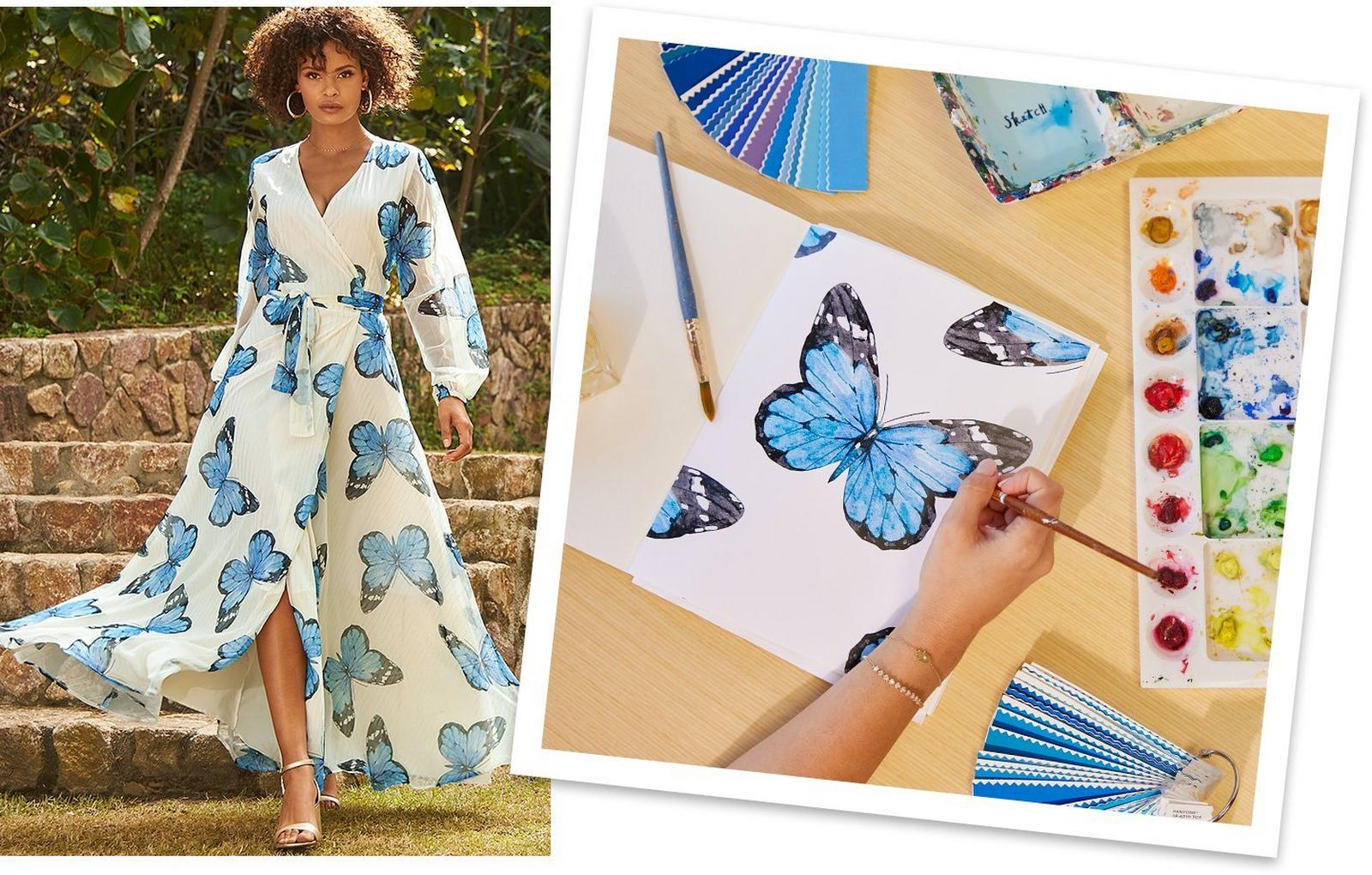 Our in-house designed postcard print, placed and pieced from old Florida postcards and tropical palm photos.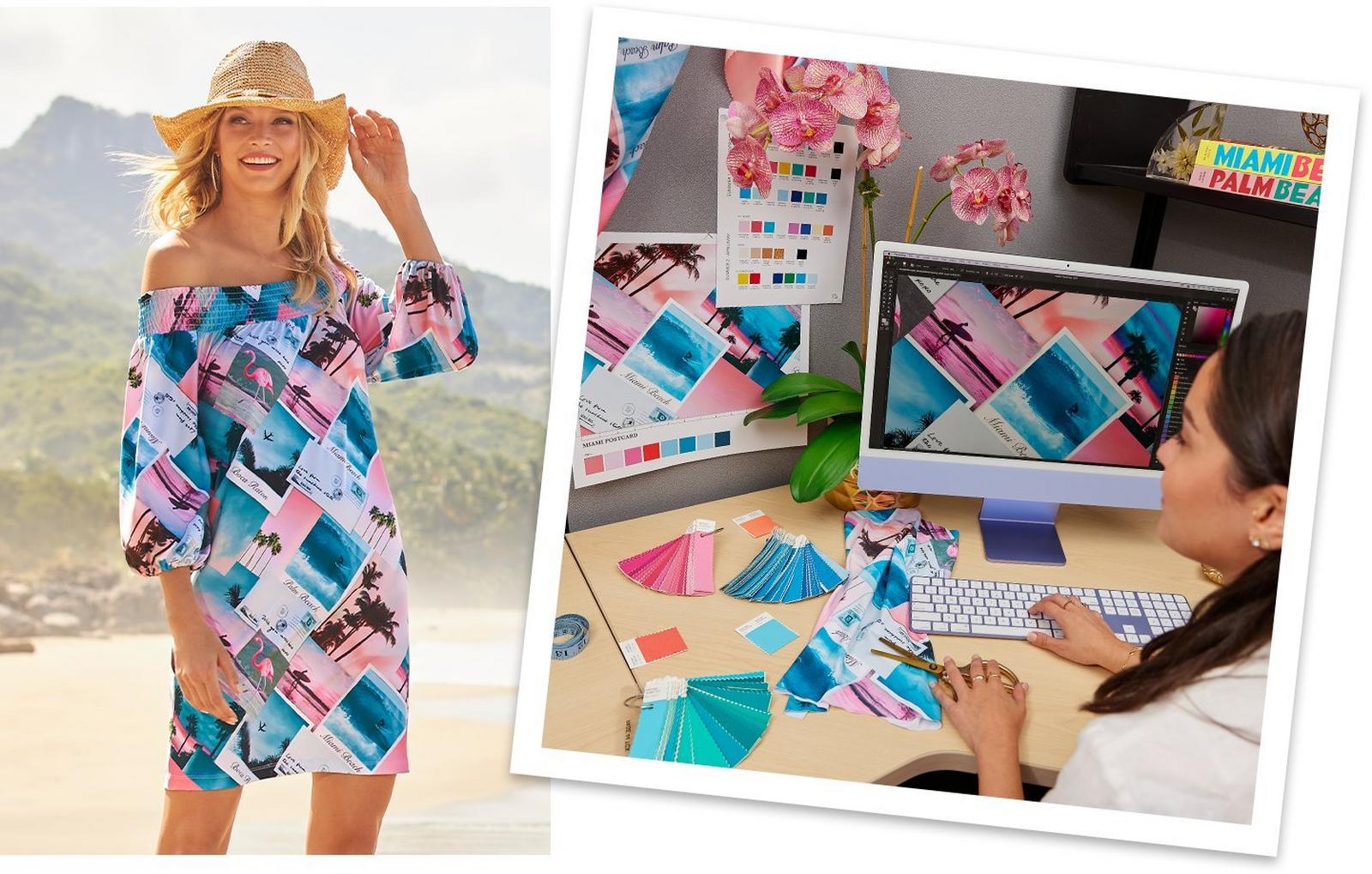 Those hypnotic swirl prints we're kind of famous for being sketched and styled.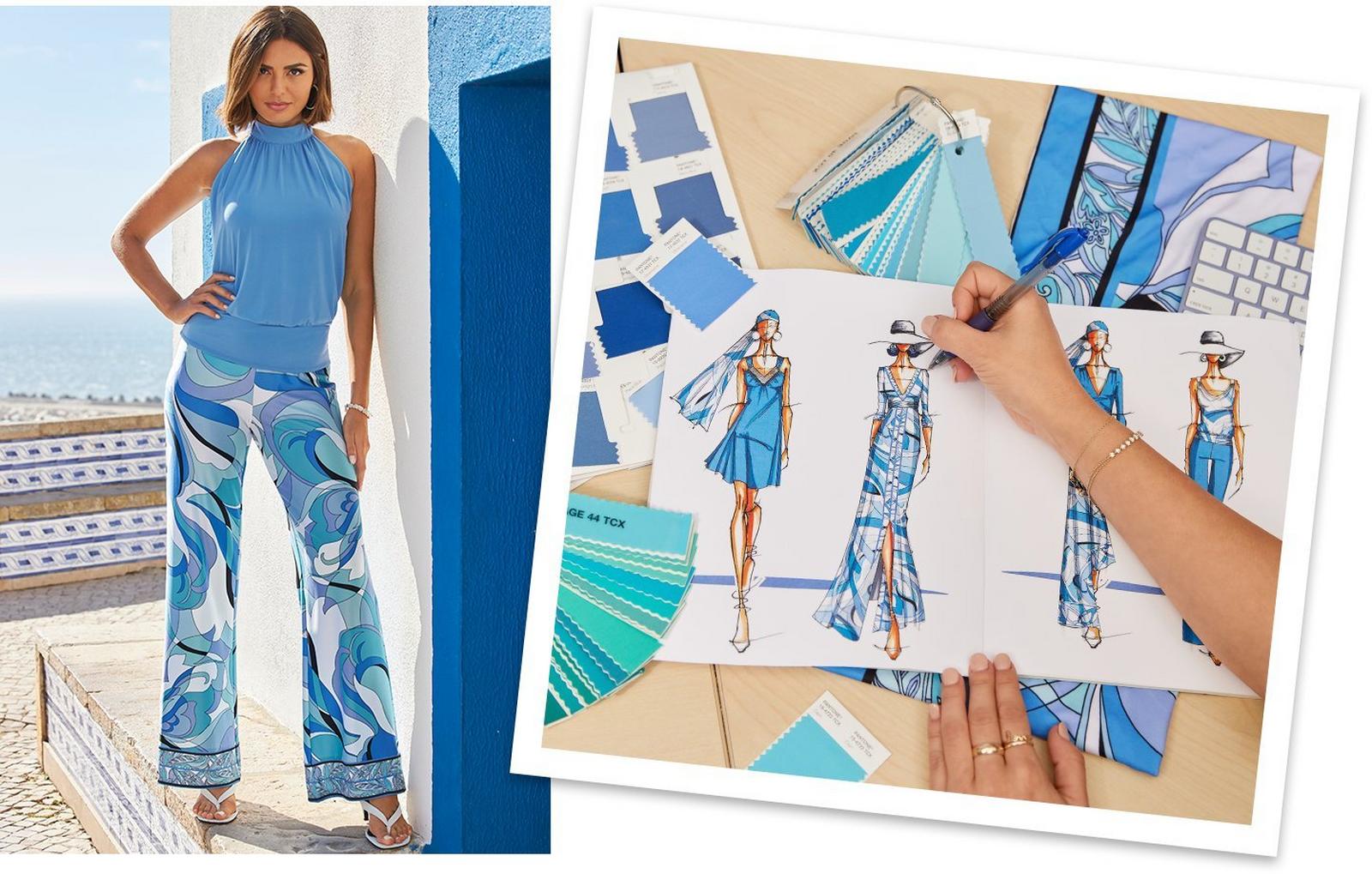 AN ODE TO FIERCE FEMININITY
These designs give rise and flourish under the very premise that your style is self-expression, around you dressing for yourself, around you as the canvas, and a fashionable and constant reminder that you are a true work of art. You are our muse, too. Stay tuned for more Behind the Design sneaks.