what's trending
LEATHER WEATHER:
3 WAYS TO WEAR IT
Leather fashion trends for fall 2020.
August 27, 2020
The ultimate confidence booster has a place in every wardrobe. While many see this closet staple as edgy and sexy (and it certainly can be), its inherent coolness can come across in various other ways. It's all about how you wear it. For any mood, there's a way to wear leather styles (or faux leather styles) that says everything you want it to. How will you wear yours?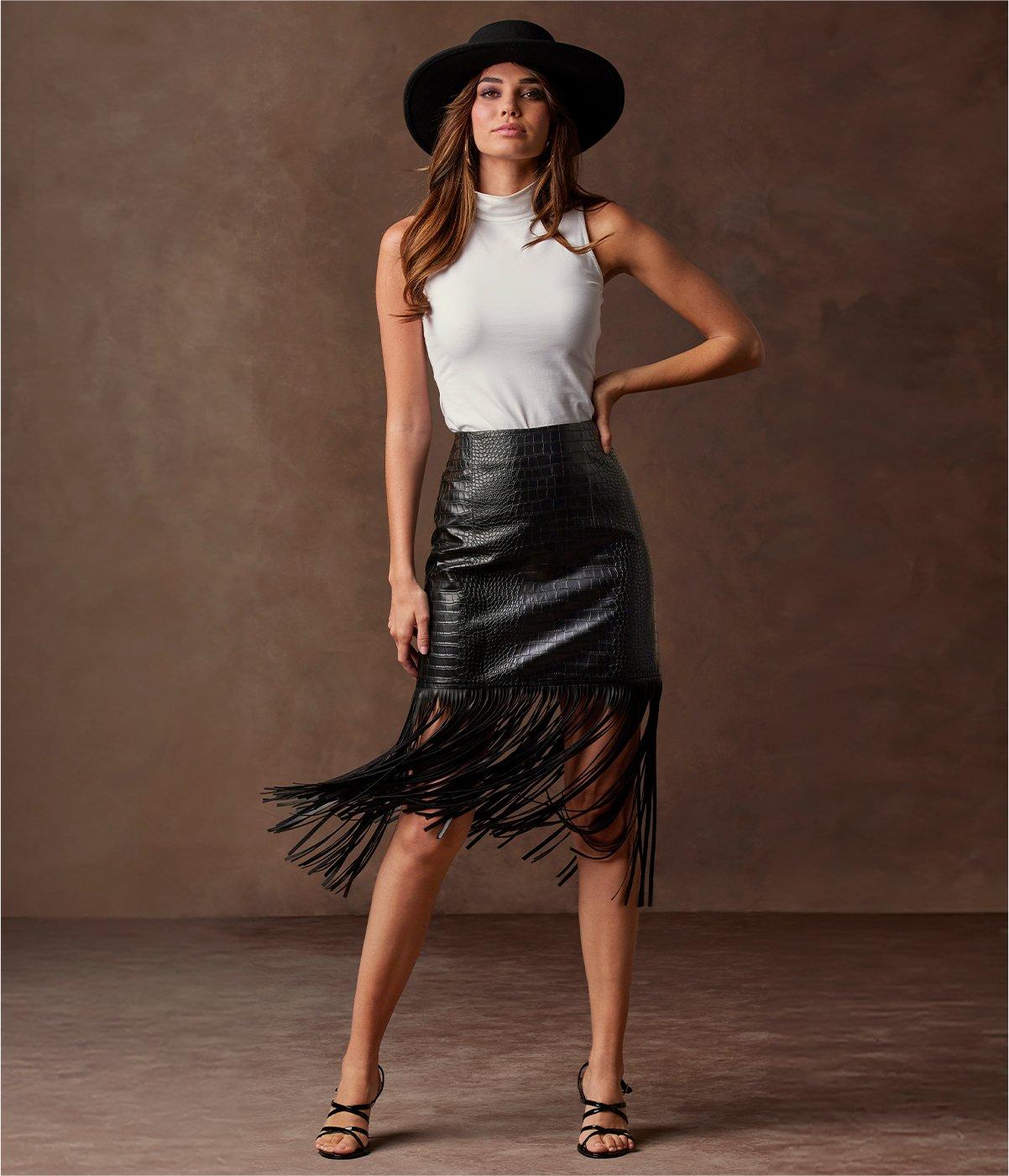 Click "+" to get the look
BOLD
Fringe, studs, python print—they're all attention-getters and easily turn a wardrobe essential into a statement style. We love our faux leather skirt with fringe for its of-the-moment detail and faux croc pattern. It's the ideal piece for date night or girls' night, as is our faux leather pull-on pant with studs down the side for a legs-for-days look. Swap out studs for python-coated leggings that are just as fierce.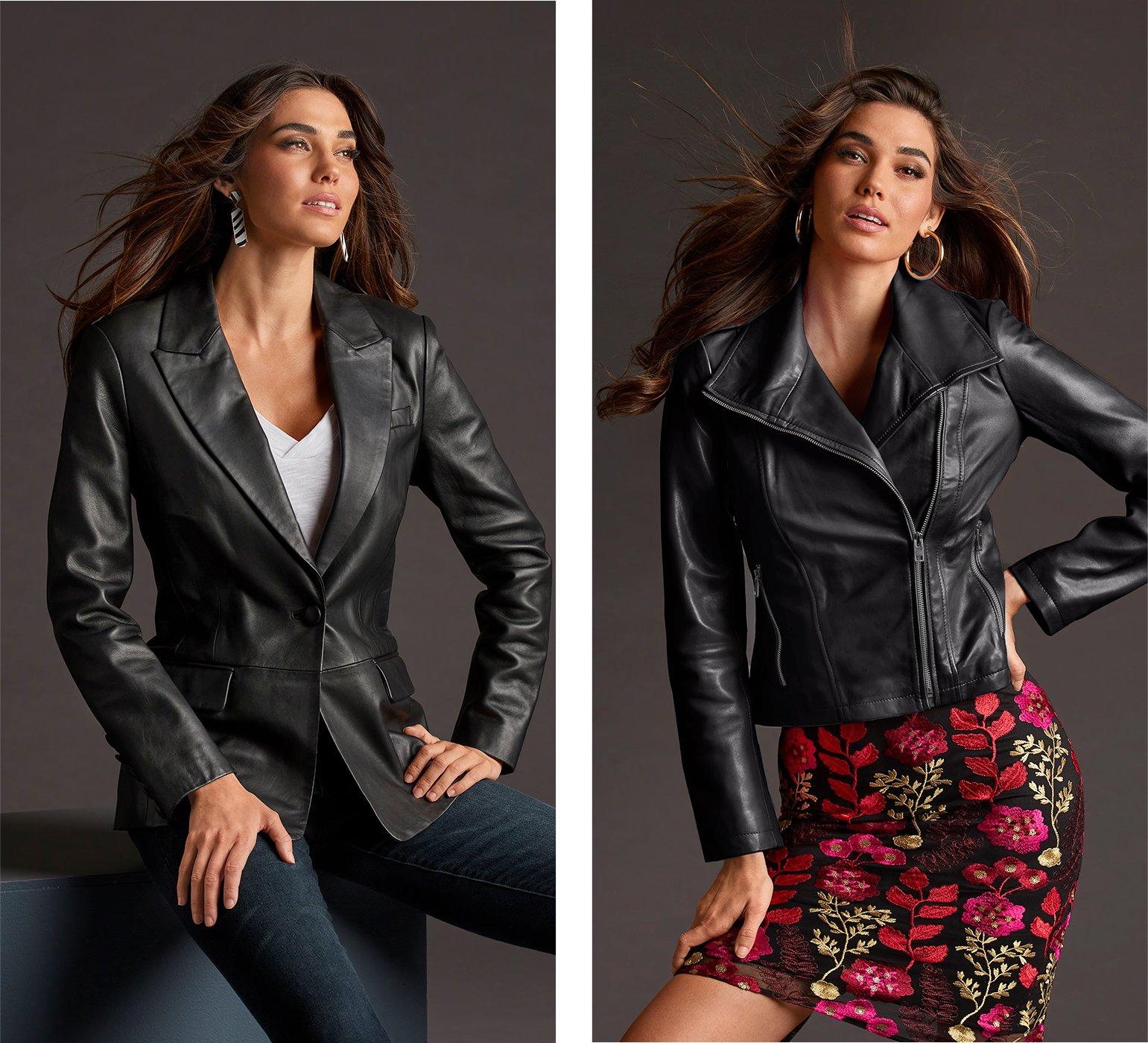 Click "+" to get the look
CLASSIC
If there's one thing in fashion that's truly timeless, it's leather—and classic leather pieces are ageless and versatile, no matter who you are. There's no beating the perfect pair of black booties, a tailored leather blazer, or an iconic moto jacket. These are styles that will stay in your wardrobe for years to come—and they go with everything. We like the classic details on our leather moto jacket, the flattering cut on the leather blazer, and the chic croc pattern on our faux leather booties.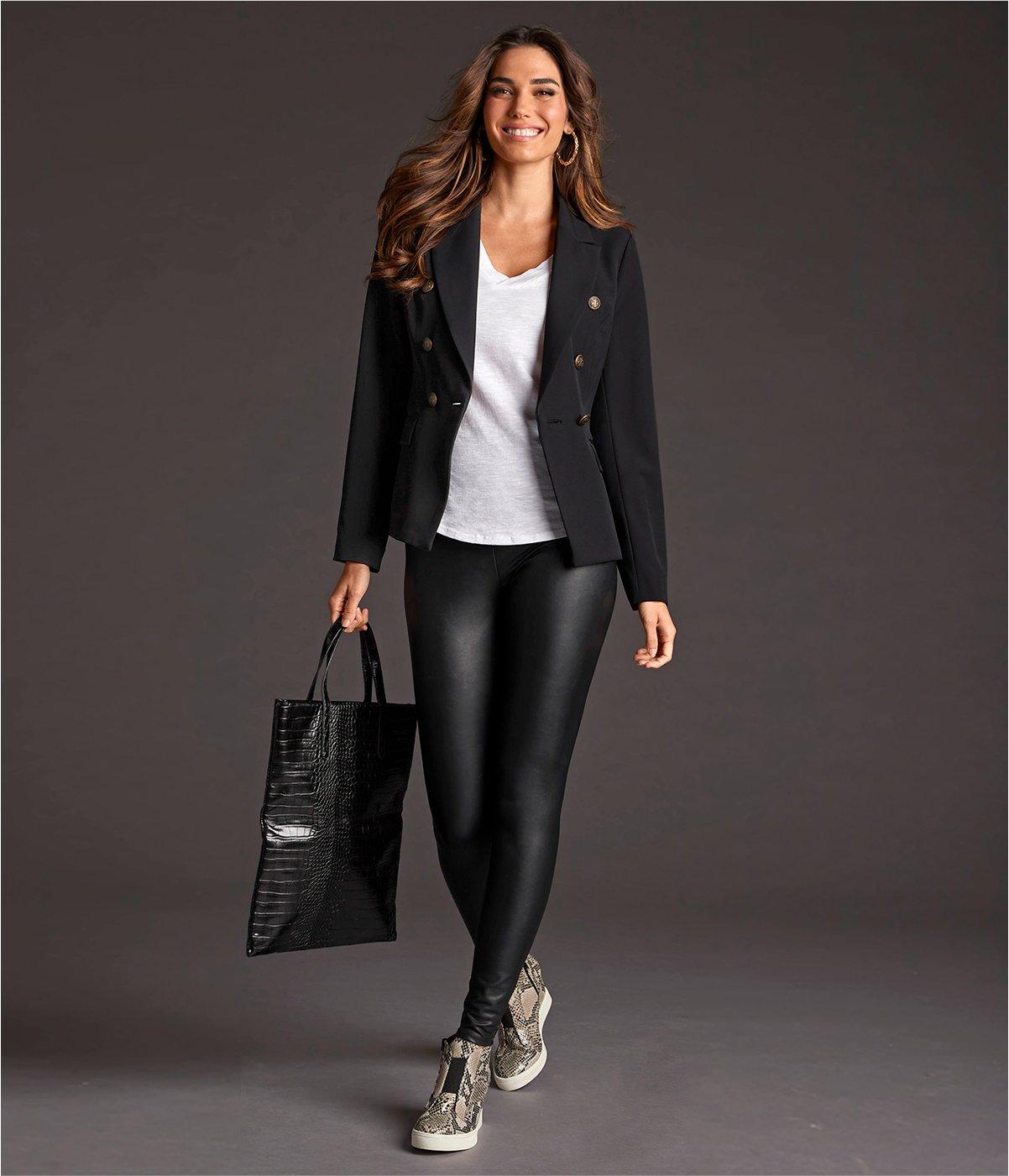 Click "+" to get the look
SLEEK & SUBTLE
The little things go a long way, especially when it comes to leather or faux leather details. We love the understated cool of a smooth and sleek pair of faux leather leggings you can wear with anything from tees to sweaters and heels to sneakers. We also love the faux leather details on sexy tops, belts that add a finishing touch to your look, andfaux leather skirt our peep-toe mules with chain detail that instantly elevate any look. One of our favorite ways to style these or any leggings is with a tunic or duster that offers a little bit of coverage when you want it (while still being ultra-stylish).