style tips
Face Mask Style For Women
How to stay safe and stylish this fall
August 22, 2020
For many, face masks have become a part of daily life. By now, you probably know your face mask should always be clean and snug to your face. Boston Proper's fashion masks are machine washable, but you always want to check your mask's care instructions to be sure how best to clean them.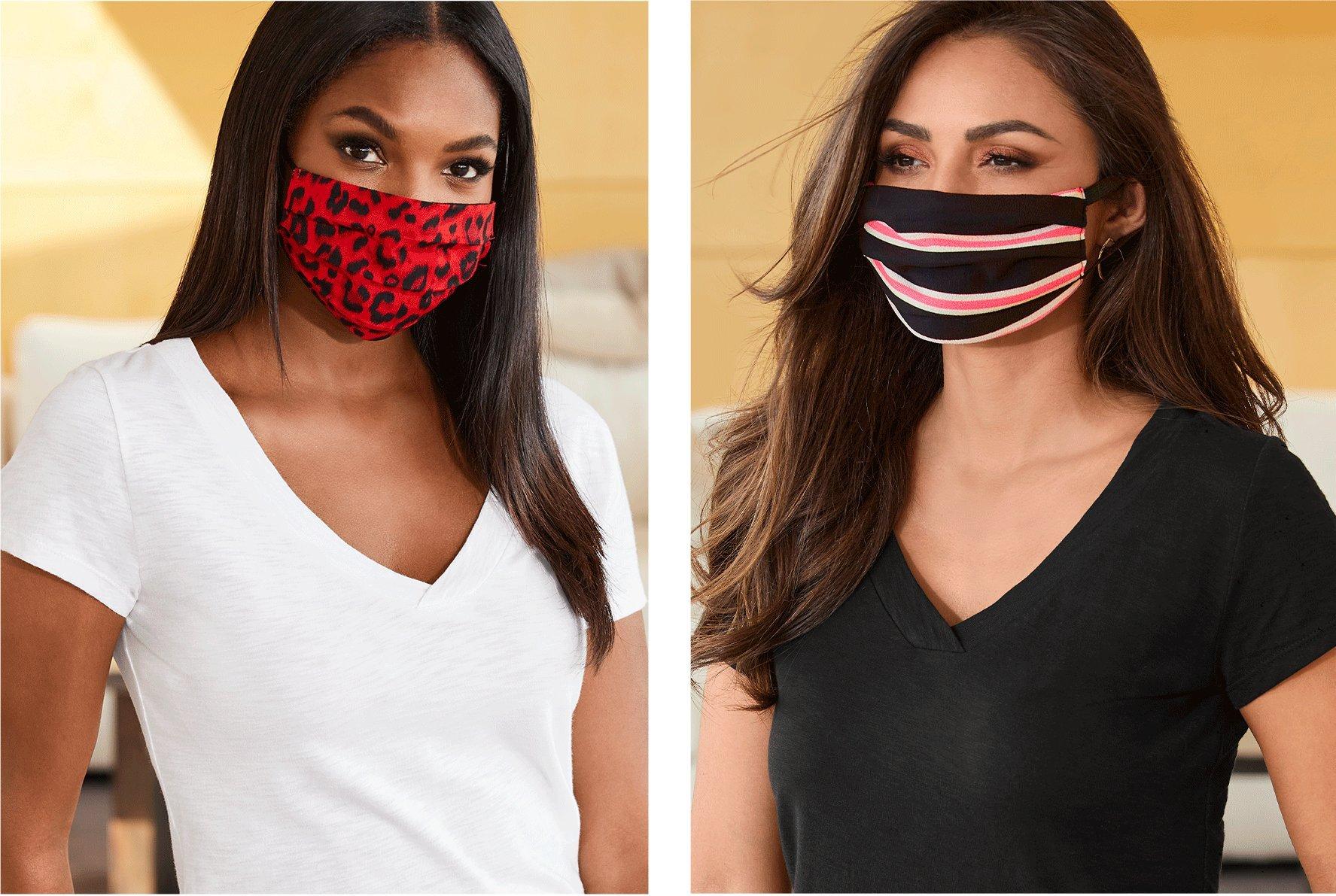 Click "+" to get the look
However, these practical pieces are also opportunities to show your personal style. When looking for a face mask for women, you can now find plenty of fashionable options that add to your outfit. We'll show you how to style a face mask, the latest trends and our favorite looks, and outfits that perfectly match with face masks from Boston Proper.
How To Style Face Masks
When wearing a face mask, style doesn't have to go out the window. Here are some face mask tips for how you can wear yours without hiding your personality and fashion sense.
For a pop of contrast, pair a bold fashion face mask design or color with an outfit of neutral tones.
Choose a mask in a color that's part of a printed piece you're wearing, or vice versa.
Wear a mask in the same print as part—or all—of your outfit (more on that later!).
While shades and a mask can cause foggy lenses, a hat is a stylish alternative for sunny summer days.
Face Mask & Fashion Trends
Looking at a fashion face mask, you may notice that it mirrors a current trend in women's clothing. Here are some of the favs we've spotted so far.
Lace overlay—on tops and dresses all summer and now on face masks. (It's almost like wearing a sexy face mask.)
Gingham—This sweet summer print is timeless, and this season it was everywhere.
Embroidered details—from delicate flowers to your initials.
Color camo print—Pink is a common favorite (and it's our favorite, too).
Animal prints—Leopard, of course, but we've also noticed others like zebra and snakeskin having a moment.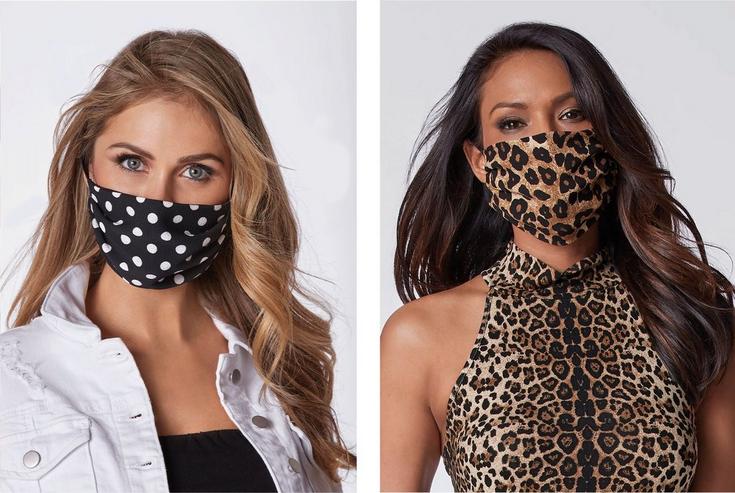 Click "+" to get the look
Our Favorite Face Masks & Outfits
When it comes to building a whole face mask outfit, we have so many women's clothing styles that can complement your mask. We love playing with the solid hues of our versatile (and best-selling) Beyond Travel collection—the neutral colors as well as the bold hues create so many opportunities to mix and match with any mask you may have. Chic black and white outfits are the perfect set-up for a bold printed face mask—or you can keep it sleek head to toe with a white or black mask.
Match Your Face Mask To Your Outfit
Our collection of fashion masks has prints and colors specifically made to wear with some of our must-have styles, so you can create outfits that match with face masks perfectly. Match our stylish face mask in iconic leopard print with our leopard print duster that's new for fall, or go for our mask in black and white python print that pairs with our new python denim jacket. Of course, we can't say no to polka dots—and our black and white polka-dot mask is a match for many of our summer styles on sale.