What's Trending
The Print of The Moment
Hint: It's zesty, bright, fresh and in spring's trending hue, yellow!
April 14, 2021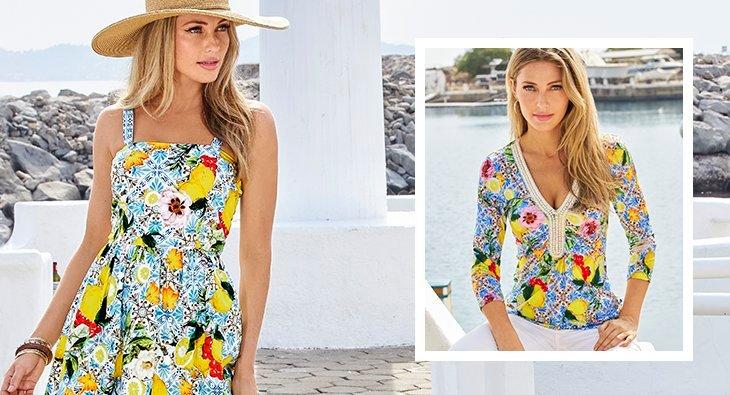 Click "+" to get the look
Here at Boston proper, we've allowed ourselves to daydream. We channeled the vibe of faraway places that lit our souls on fire and took seriously chic style inspiration from that. That's how we found our fresh new muse, a happy-hued fruit—the lemon!, and its bright yellow mood-lifting color. Fresh fashion inspo from the vibrant lemon trees experienced in a place we escaped to in spirit, the isle of Capri…
We've built an entire capsule collection around lemons. Artful and vibrant prints in effortlessly stylish silhouettes that evoke summer. With the concept of "Color makes me happy" at the forefront, of course we evolved that a bit, to "Colorful fashion makes me even happier!"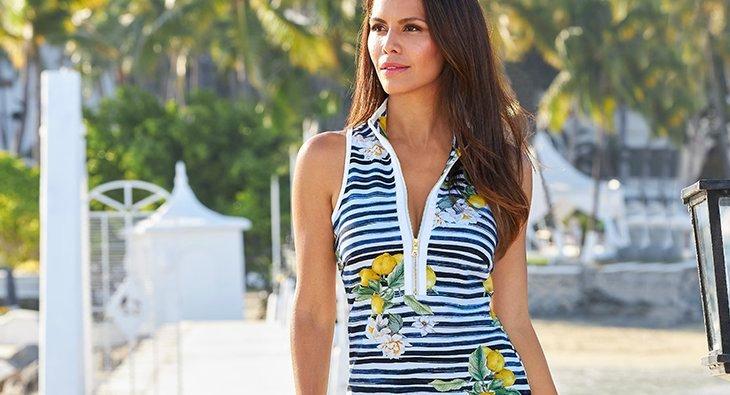 Click "+" to get the look
"This capsule was inspired by a trip to Capri, the blazing yellow sun, and a favorite memory of a wonderful dinner under the scented canopy of lemon trees at Da Paolino, where lemons were the star of the show and adorned much of the decor too! It seems I was in good company, dreaming up pleasant images of the past for creative inspiration, and fashion escapism!!!!"
-Karen Tweedie VP Trend/Technical Design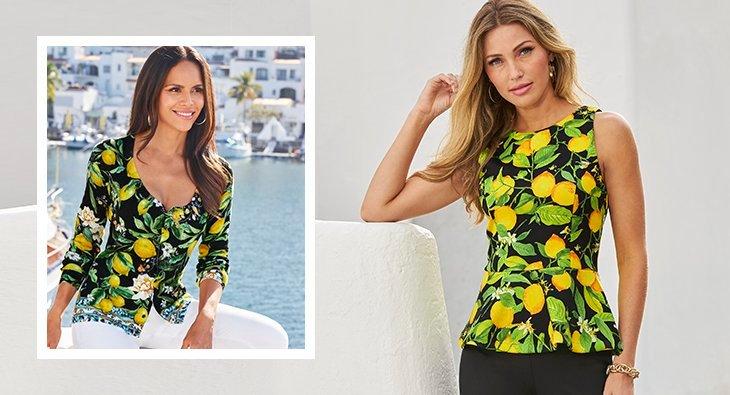 Click "+" to get the look
As of late, when something is fresh and uplifting, the fashion world collectively jumps upon it. Luscious lemon prints strutted down runway after runway this spring, celebrating joy and vibrance. The emerging trend being lauded from the runways to royalty, can be found right here in our latest collection.
Providing a fashionable escape is in our DNA. It always has been. We take this very seriously, and fashion like art, is a way we can elevate spirits, lift moods. This fresh crop of lemon-print (and hued!) style is the fresh injection of fashion your spring into summer wardrobe is begging for. We say, when life gives you lemons, wear them!