9 Wardrobe Essentials You Can't Live Without
New For Spring 2020 From the Beyond Basics Collection & More
We all know how core wardrobe pieces are key to putting together outfits seamlessly. It's that top you rely on for layering under a jacket, that pant you can pull on and pair with almost everything, and that versatile jumpsuit you can dress up with heels one day and style casually with flats the next. Read on for a full list of the top nine essentials you cannot live without this season…and beyond.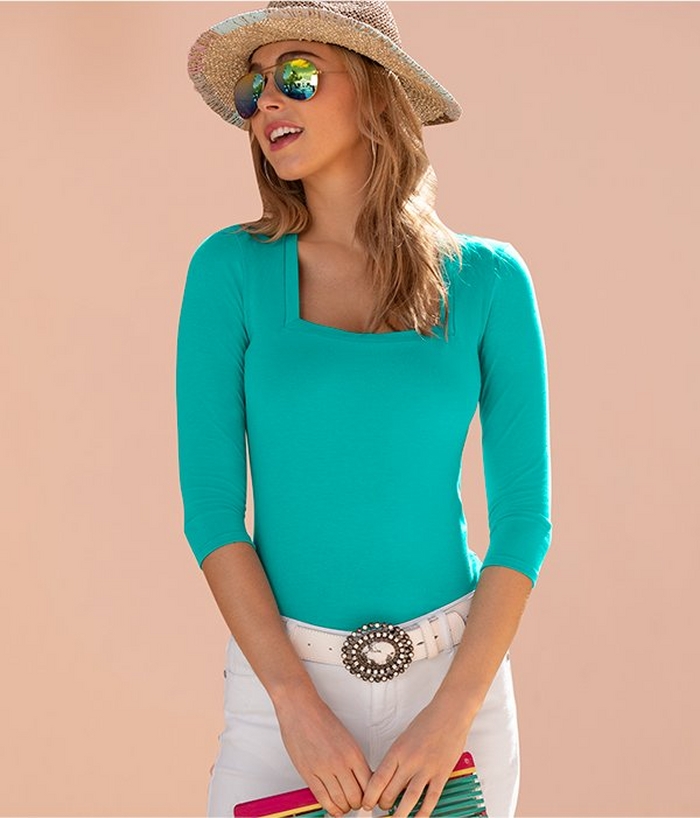 Click "+" to get the look
Trending Again
While the square neckline has been around for centuries, this square neck style is quite flattering on every body type as it brings attention to a woman's collarbone and décolleté without showing too much of either. Also, the square look does wonders to help elongate a short neck and balance a pear-shaped body by giving the shoulders a broader appearance.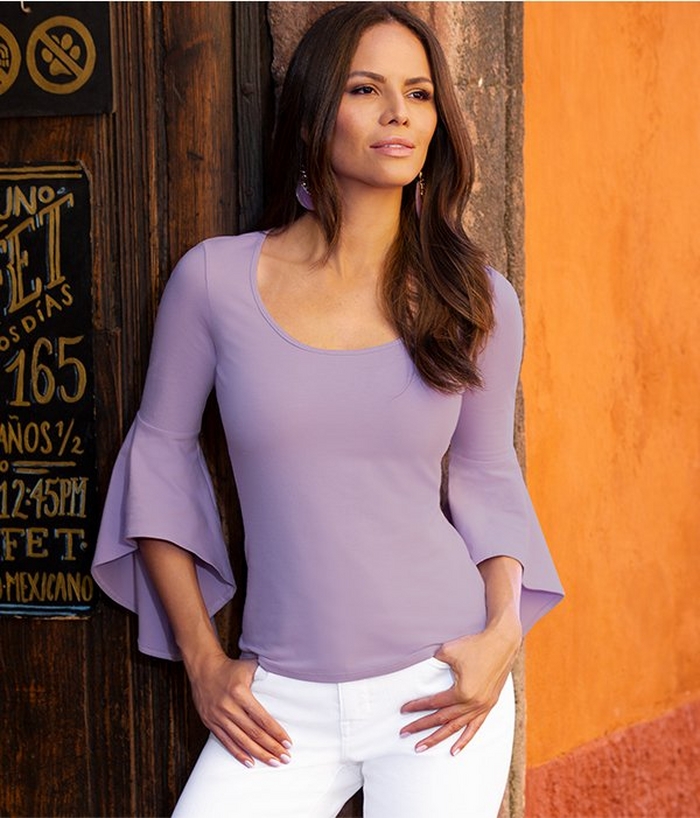 Click "+" to get the look
Extra Volume
A little extra volume isn't just great for your hair. When considering sleeve styles, a voluminous flared, drama sleeve top is perfect for drawing the eye to the arms and balancing out straight leg and skinny pant looks, as well as high-waisted bottoms. This captivating look also adds a feminine, flowy touch with ease and effortlessness.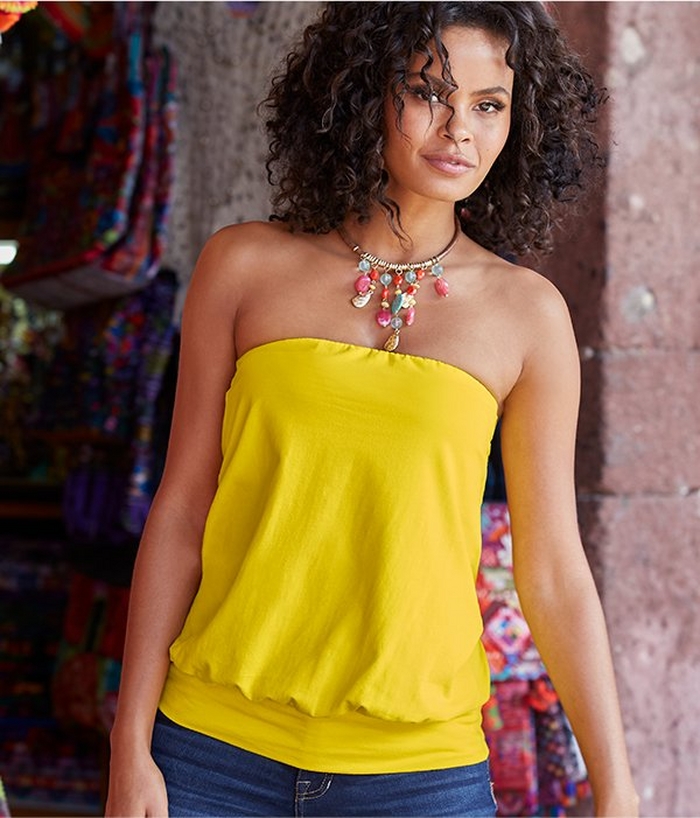 Click "+" to get the look
Shoulder Statement
If you've got it, flaunt it. A chic tube top on its own shows off toned, shapely shoulders. If you skipped a workout day, simply layer a vest, jacket or cardigan over it or wrap a beautiful shawl around you. The blouson design is a must-have to help diminish the waist while keeping your look fresh.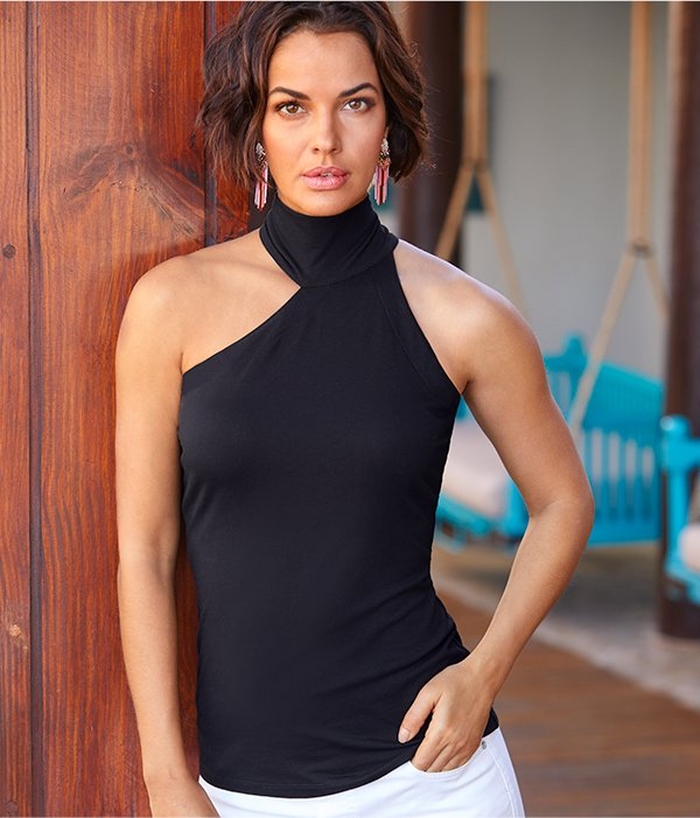 Click "+" to get the look
Cut It Out
As far as little black tops go, this essential piece is one you simply cannot live without. The cut-out neck is undeniably sexy and modern. Imagine getting a last-minute party invite or you just want to put an outfit together to impress that certain someone; you're covered, sort of, with this edgy and exquisite asymmetrical turtleneck.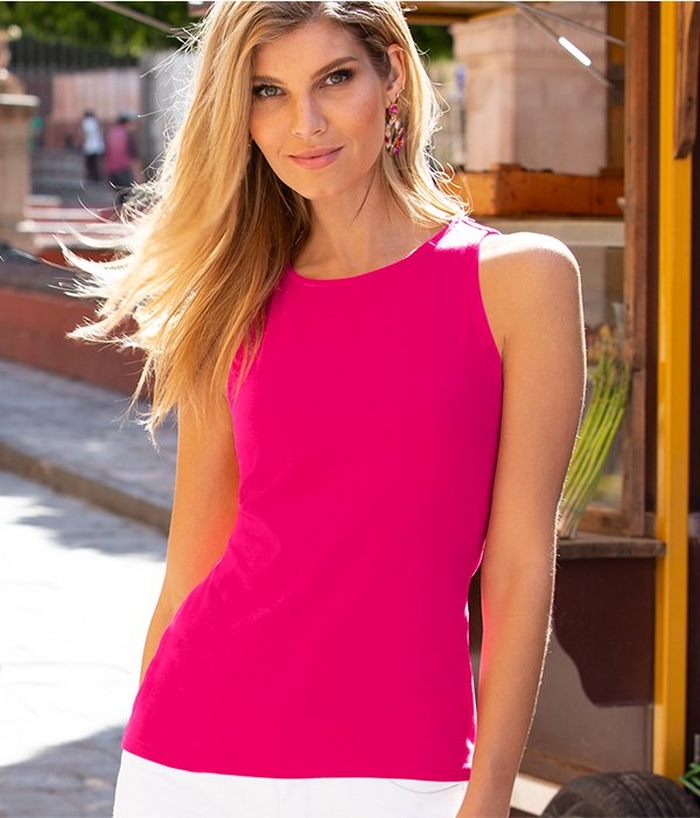 Click "+" to get the look
Trusty Tank
Winter, spring, summer or fall…all you've got to do is trust this tank to be there for layering or not layering, tucking or untucking. It's the all-around tank top to call upon when you're in need. The high-neck and shapely fit do nothing but flatter. Own this one in every color and you won't be sorry.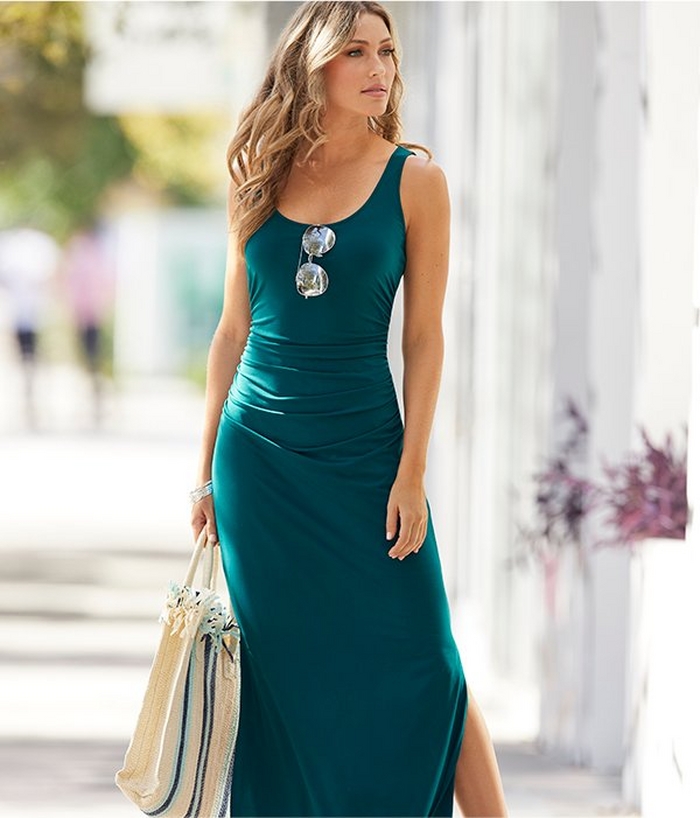 Click "+" to get the look
Mighty Maxi
Ooh, la la, va-voom! Sometimes less is more and in the case of this ruched maxi dress, that's what you get. The easy lines, flirtatious side-slit, body-skimming fit and last but not least, figure-enhancing ruching, puts this dress in the top essentials to have in your basics collection. It's everyday easy and vacation ready.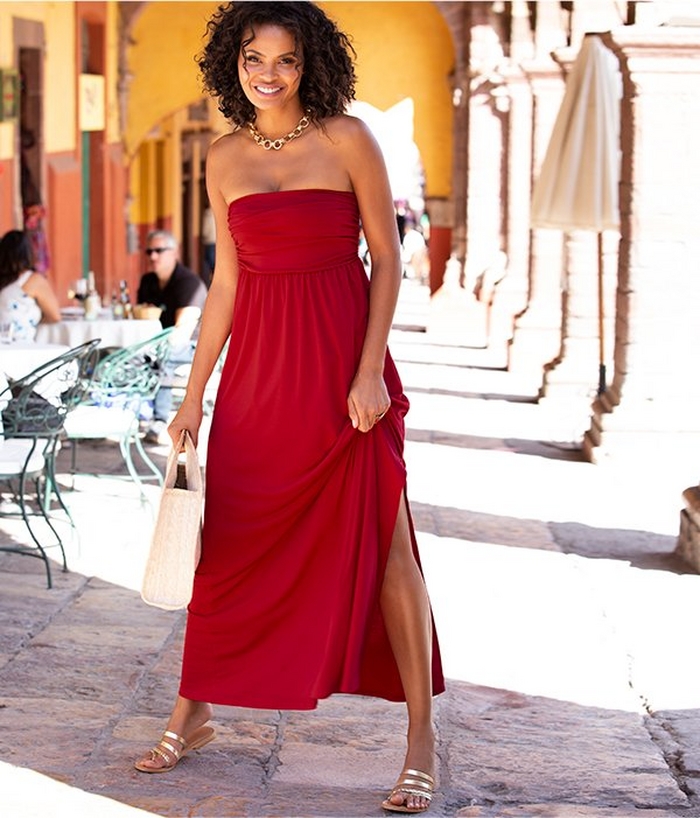 Click "+" to get the look
Day and Night
We all need that dress to slip on to start the day, or slip into when the night just begins. This strapless maxi dress can handle both occasions without question. It's a canvas to your personal style. Accessorize to the nines or pare back with ease and simplicity, this piece heeds to your every wish.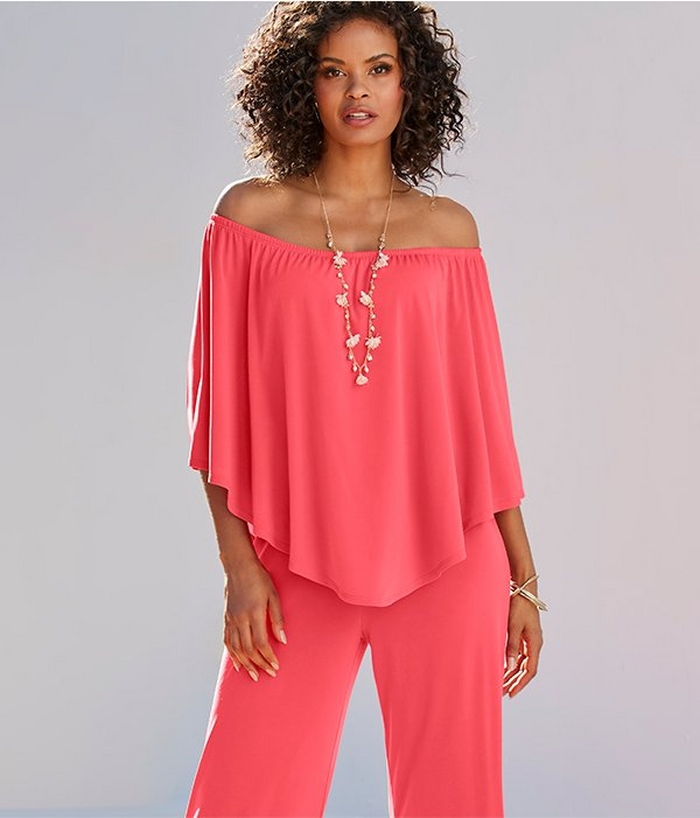 Click "+" to get the look
Wear Three Ways
It's a triple threat for good reason. Given the ability to wear on-the-shoulders, off-the-shoulders or as a one-shoulder look, this versatile jumpsuit suits your mood and your style, however often it may change. The fact you can wear it to weddings as easily as you can to walk around town just depends on your styling options. The bonus feature is the chic, flowy overlay which also provides some waist coverage.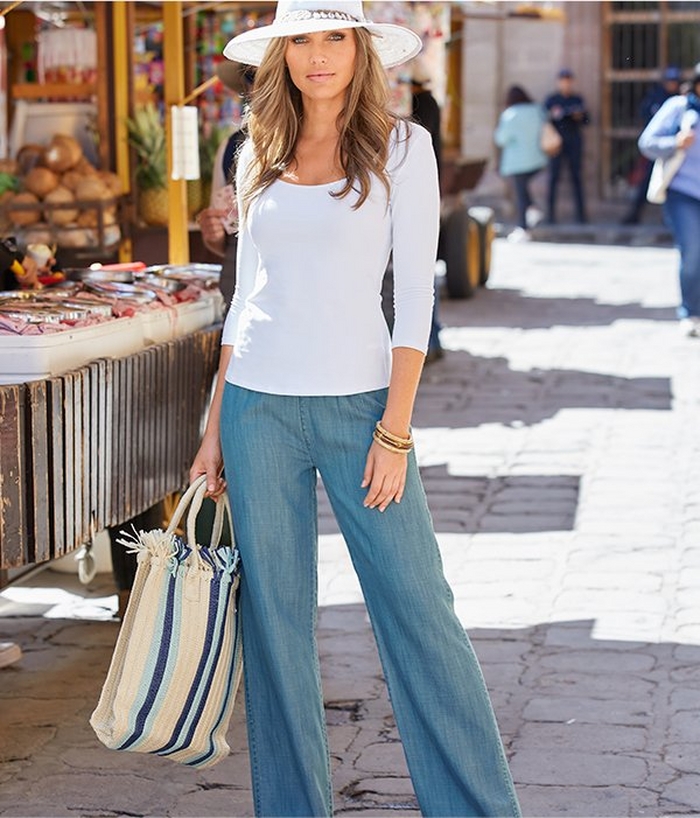 Click "+" to get the look
Easy, Versatile Pant
Way more comfortable than a jean and designed in a breathable, lightweight fabric, this Summer Essentials pull-on pant will serve you well for warmer weather and vacation style. Get it now and wear throughout the spring, summer and even into the fall with a sweater or jacket.