What's Trending
30 Years Of Unforgettable Style
Boston Proper turns the big 3-0, and we couldn't have made it without you, our beautiful customers.
Mar 10, 2022
Looking back on 30 years…There were some brilliant highlights and memories, from Cindy Crawford gracing one of our earliest look book covers, to being featured on Oprah's favorite things, our swim collection being selected for the runway during Miami Fashion week, to hosting the most fabulous Proper Affairs, year after year, benefitting precious children in need with the Achievement Center. We have a plethora of exciting moments and experiences to look back on—But it's you, our customer, that we're most excited about; you've grown with us, inspired us, and thrilled us with every message, post, and review...Time and again, you have ignited our passion for delivering unique, fiercely feminine fashion year after year. And we are truly honored.
We have evolved so much as a brand, and we are proud of it. Over three decades, we have grown into a company…
Led by women over 40,
Designing for women over 40
And empowering women over 40—every single beautiful part of you.
Because collectively, we only get better as we age. More confident, more fabulous, and dare we say, more sexy. But we won't rest on our laurels, know this. We will continue to innovate, learn, improve, and change with you at the forefront of our minds. We are redefining age-appropriate fashion for women 40+ together.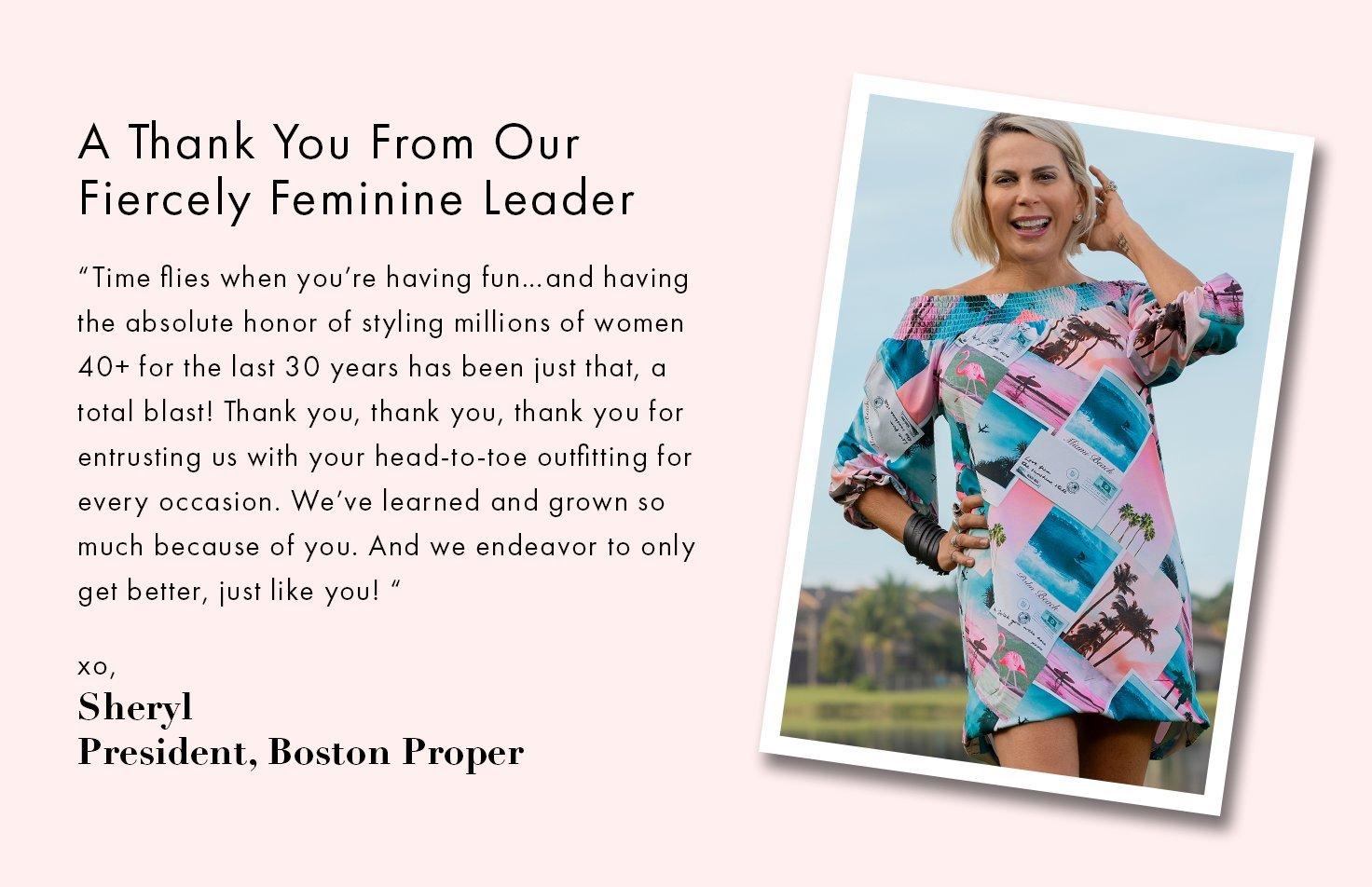 WISH YOU WERE HERE
So how does a fashion brand celebrate when they can't throw a big party and invite all our gorgeous clients? Only the best way we know how— our design team created this limited-edition anniversary print in what else… Postcards from our home in South Florida! It's a daydreamy collective of tropical scapes and fond messages from the Sunshine State…because we wish you were here! And to show you just how much, while quantities last, you can score our postcard print scarf at a special price of $30!
We are so grateful for every one of you, and we commend you for finding us, as we remain one of fashion's best-kept secrets. Cheers to the next thirty years and thank you again!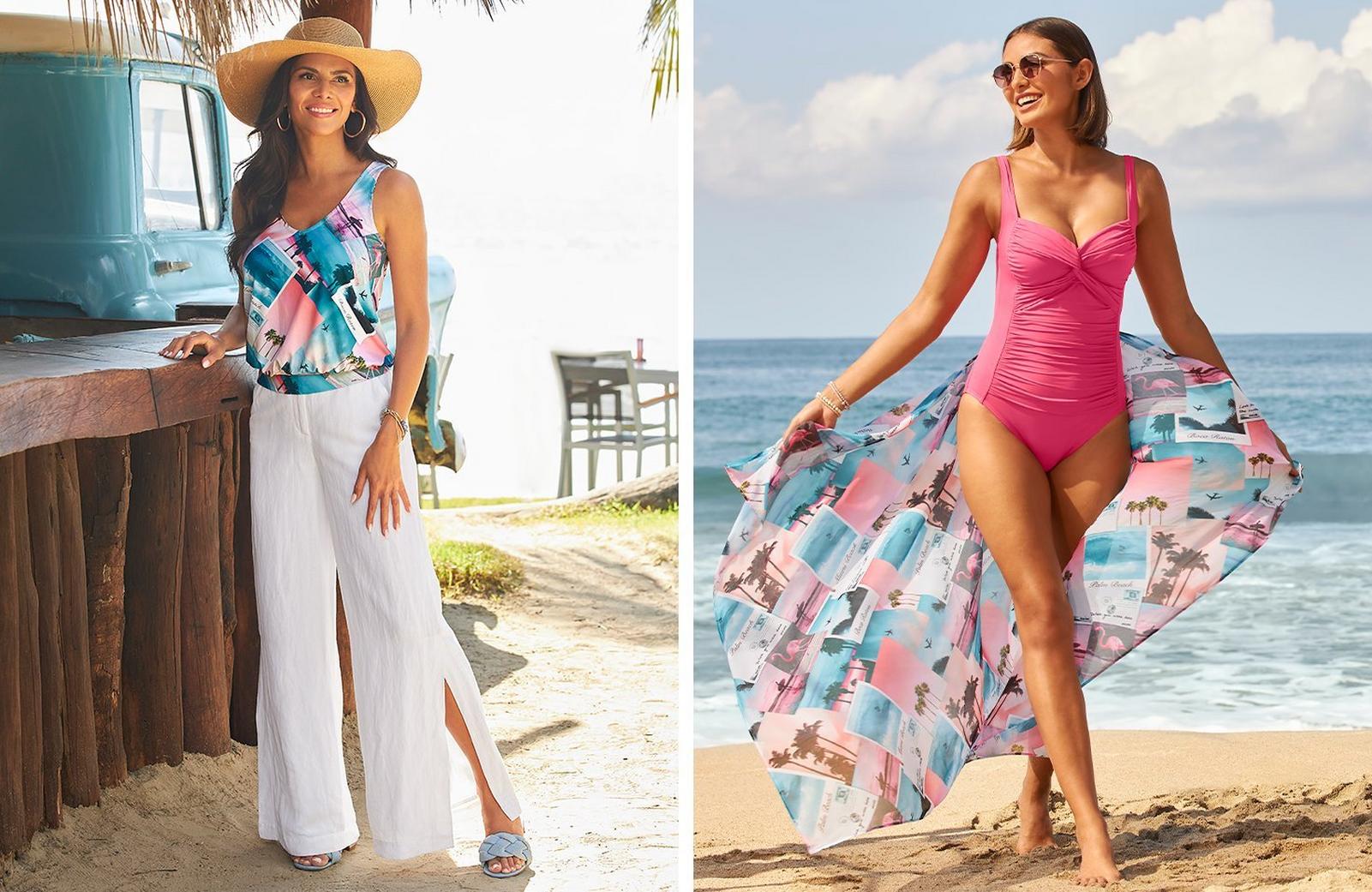 Click the "+" to get the look