What's Trending
Spring Preview:
A Fresh Outlook
New must-have styles and fashion trends for 2021
December 30, 2020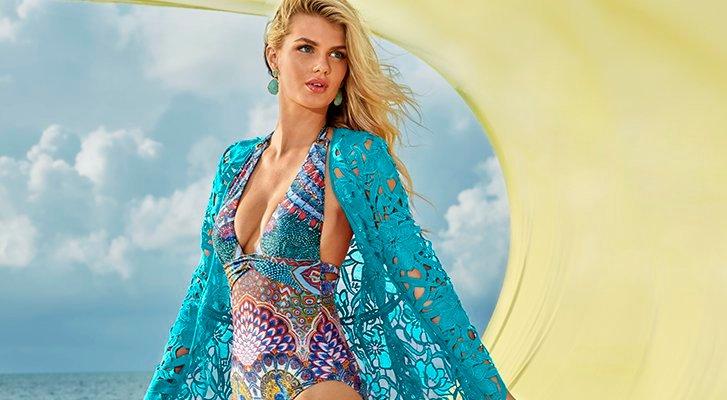 Click "+" to get the look
As we look ahead to what's in store for the new year, there's a lot we don't know—but we do know in the months ahead there will be sunny days, increasingly warmer weather, and maybe the chance for a getaway or two. We're feeling optimistic, and that's also in part because we're so excited to give our closets a much-needed refresh.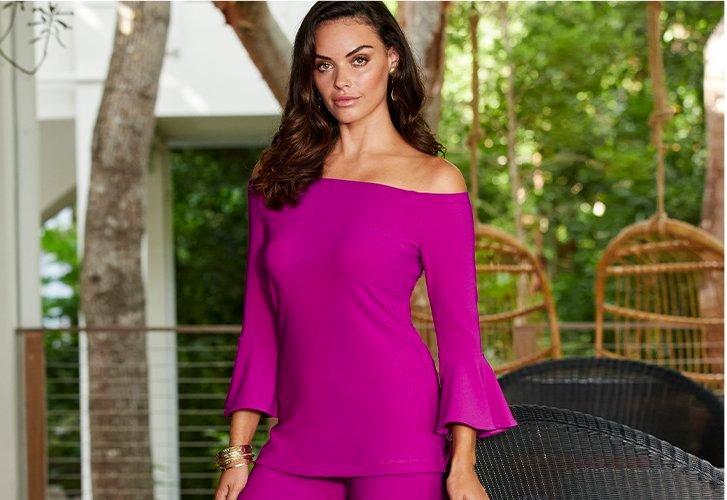 Click "+" to get the look
Everyday Refresh: Update Your Closet With Spring Fashion Trends
This season's most coveted pieces will seamlessly upgrade your signature style. Here are the spring 2021 must-haves we're most excited to wear.
Bright Berry: This bold hue brightens up gray days as we go from winter to spring. Our Beyond Travel Collection is getting refreshed with this right-now hue, so you can mix and match pieces for everyday style.
Tunics & Leggings: Upgrade the ultimate transitional-weather look with coveted details—like plush faux fur, iconic animal print, and embossed faux leather.
The Double-Breasted Blazer: The timeless silhouette has been having a moment in the past year, and it's one of our favorite layers to dress up or down. Opt for bright red that livens up an everyday ensemble and camo print that adds downtown edge.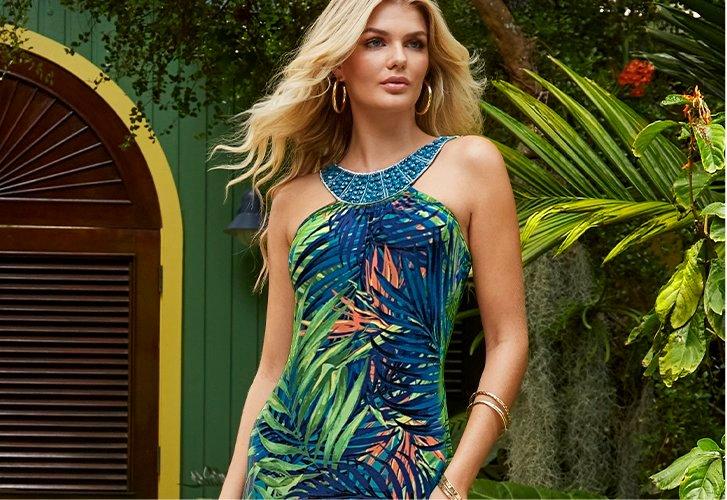 Click "+" to get the look
Resort Refresh: Relax & Recharge In Styles For Sunny Days
Use your wardrobe to spark dreams of warm escapes, wherever you may be this season. From swimsuits to tropical prints, get styles you can wear on any warm day, staycay, and future getaway.
Little Black Swimsuits: Like a beachside LBD, a black swimsuit is always a chic choice. One-pieces and mix-and-match separates are ultra-flattering and upgraded with spring's hottest details, like white prints that add striking contrast.
Dusters & Cover-Ups: These light and breezy layers take you from pool to patio and beyond, going over swimsuits as well as any day or night look. The latest included coveted details like fringe and lace.
Palm Print: Our exclusive palm print puts a bright, fresh spin on an iconic resort staple. Liven up neutral looks with the prints lush greensand bright blues.