Hats & Scarves
Make a statement in distinctive fashion hats and scarves from Boston Proper. Our collection of women's hats and scarves is filled with distinctively chic finishing touches for women who wear it like no one else.
From fashionable floppy hats and sporty baseball caps to lightweight skinny scarves, these little details make a big impact on your everyday style. Wrap a velvet scarf around your neckline for a touch of luxe in your fall and winter rotation, or dazzle in the summertime with a gold-tone mesh chain scarf. Fringed ends and pompom accents keep things interesting, while neutral hues work with anything and everything in your closet. Whatever your styling needs, these multi-tasking essentials are versatile enough to wrap up any ensemble. Shop our complete assortment of women's hats and scarves today, and get ready to be unforgettable.
READ MORE >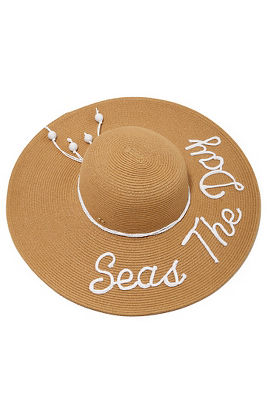 QUICK VIEW
Seas the day sun hat
$59.50 $40.98
Get an additional 50% OFF! Use code: SUMMER50.